During the New York Giants first weekend of training camp, ESNY's Jason Leach sat down with Mark Herzlich to discuss the upcoming season.
Jason Leach: Day two of practice. How would you assess the team so far?
Mark Herzlich: Team looks good. We feel like we don't want to compare ourselves to any other years. We just want to move forward right now and mesh as a team so I think we're doing a good job of that. I think that the new guys who have come in have really added a lot to the chemistry and also to our ability, and it's been great to have 70-degree weather … it definitely helps everyone enjoy camp more.
JL: A lot better than 95 degrees
MH: Haha. Yeah, exactly.
JL: So this year, the plan for is for you to play defense, special teams and a little bit of offense. What do you think of that? You're like a Swiss army knife now.
MH: Yeah I know. I think it's awesome. Obviously, I've had different roles on this team the past six years. I've been here and adding something else to be able to help the team is honestly fun. There are times you come in and feel like a rookie and there's all new learning and it's exciting and new. It makes everything kind of fresh and fun again and you know you still have to make sure everything is still locked in all of the stable stuff that you been having, and then you kind of get a fresh look at something new.
JL: After the success you had last year going 11-5 and making the playoffs, the talk about taking the next step and making it to the Super Bowl is going to happen. Are you guys embracing Super Bowl talk, or are you trying to shy away from the Super Bowl talk considering we're only at the training camp stage?
MH: Well, I never shy away from what our ultimate goal is. I think that in everything in my life you have an ultimate goal, and then you set smaller goals along the way. I think it's no secret that we want to win the Super Bowl. There are 32 teams that have that goal. So I have no problem having that as a spoken something as something in my mind as long as you make sure ther ares smaller goals along the way that are necessary to achieve that. We take it one day at a time but all the time we have it in our minds that's what success is and anything short of that will be an unsuccessful season.
JL: What did you do to stay in shape during the offseason? What was your training regimen and dieting?
MH: So I went Hawaii. We did a lot of hiking, I tried to do a lot of active stuff that's not football related for the first portion from February to April. Hiking, kayaking and a lot of body weight stuff and rock climbing. Then once April comes you get back into the football. So from April to this last month, you get back to doing football stuff so you're in the weight room lifting and you're running drills. I like to change it up so it doesn't get stale and you get to have fun to also doing it in Hawaii. My diet is kind of different at different times of the year; I cut out sugar from my diet completely for a while just to kind of reset myself and now I try to eat mostly organic foods and nutrients that will help boost the quality of my health rather than be filled with different chemicals and stuff. So that's kind of what I'm doing right now.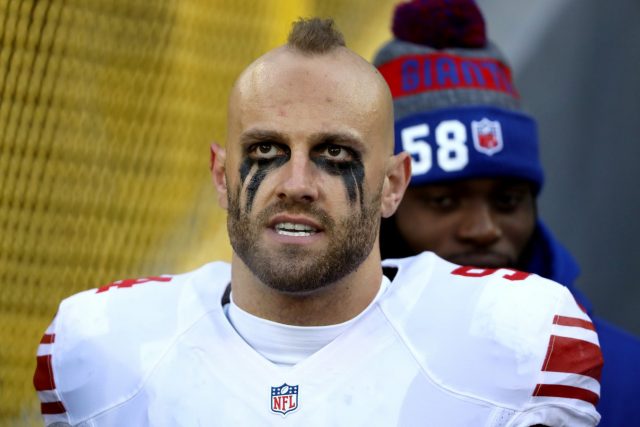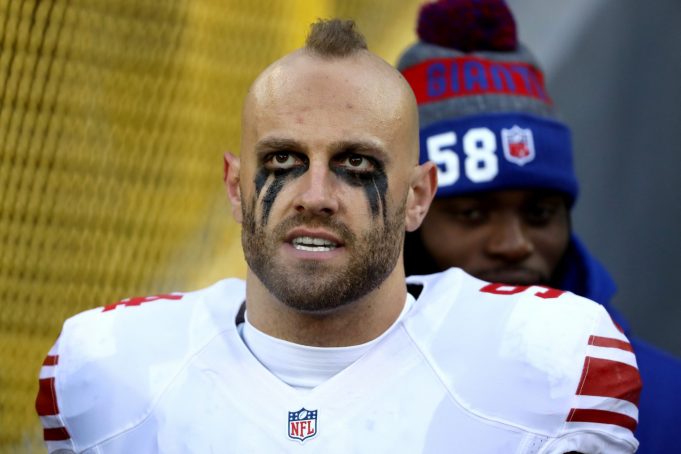 JL: How have the rookies looked so far in camp?
MH: They look great. I would say that you get rookies that come in and sometimes they talk too much or talk too little, or do too much or do too little, and think these rookies have really done a great job of saying I'm coming in here I'm learning what I need to do, I'm going to go out in the field and I'm going to perform what I need to do and they've done that. I think they've also done a great job of being able to make friends with the older guys, and the older guys are making friends with them. I think that's important because once a season starts, in my mind, there are really no rookies or vets. You're just a team right that's what becomes kind of a big deal in the NFL is because you have a guy that's 10 years older than the younger guy. When you're in college football, it doesn't matter if you're a sophomore, junior or senior. You're all just playing. So that's what we're trying to make … is just players, rather than think of them as rookies or seven or eight year vets that they have that bond of friendship that way they go out on the field and are playing for each other.
JL: Going back to you playing offense, defense and special teams … have the coaches given you a schedule, like one day you'll be with the offense and the next day with the defense, and the next on special teams?
MH: Well, I'm always going to be on special teams. I'm doing mostly defense right now. During OTAs, it was basically, "Hey Mark, tomorrow you're going to do tight end or for 7-on-7. It's kind of here or there. They'll tell me beforehand that you're going to play tight end today so you better know you're stuff. So it's a lot of studying on both sides of the ball but it's a good challenge and when I get to go out there and play offense it's great because I get to go against my boys on defense and they know I'm going 100% because I only get a few chances, haha.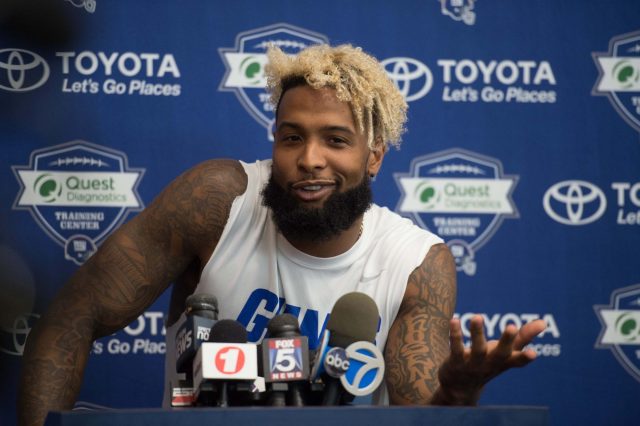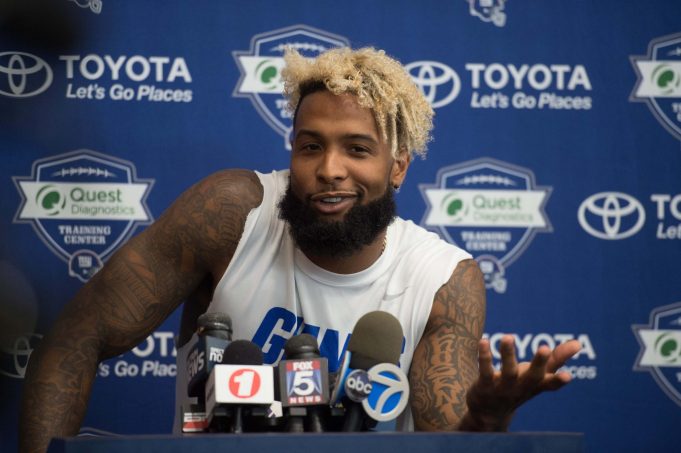 JL: Last question. I know you said you don't like to compare teams, but from a talent standpoint, do you think this is the most talented team that you've been part of?
MH: That's really hard to say. There are certain guys that have unique talents right like obviously Odell has a lot of unique talents. Eli has a lot of unique talents. So, but then again, Hakeem Nicks had a bunch of unique talents so I wouldn't be able to really compare really the team in general saying one's a more talented team than another team but none of it matters if we're the more talented team if we don't mesh and mesh properly. The talents need to complement each other rather than hurt each other.
JL: Alright, thanks Mark. Have a good one
MH: Thanks