Jaromir Jagr is a 45-year-old,  23-year NHL veteran. He's still a free agent and wants to play in 2017-2018. Could he be a low-price signing that would have an impact on the Islanders?
Nearly six of Jaromir Jagr's 23 NHL seasons have been played in the New York Metropolitan area—parts of four seasons with the New York Rangers (2003-04 to 2007-08) and New Jersey Devils (2013-14 to 2014-15). Could he potentially complete the Tri-State trio and sign with the Islanders?
The answer from the front-office might be unclear because of the direction the Islanders want to go in. The team would likely have to place a player or two on waivers to clear space.
Do they want to risk losing a youngster like Shane Prince or Alan Quine, who have played well, for a 45-year-old veteran who might have just one more season left in him? Those are questions general manager Garth Snow will have to answer.
But if the price is right the answer should be a resounding YES! YES! YES!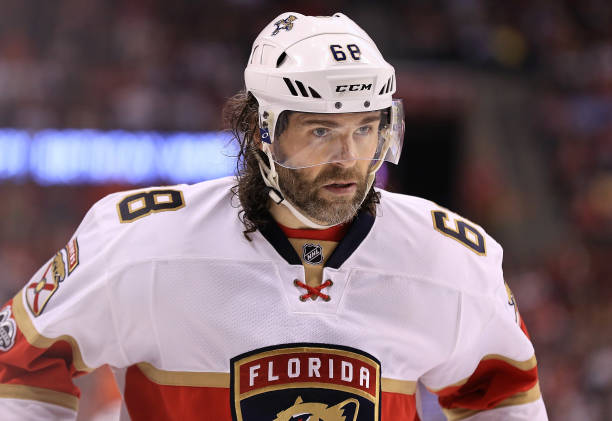 Putting Jagr on a line with any of the team's younger players—Brock Nelson, Josh Ho-Sang, Anthony Beauvillier or Mathew Barzal, for example—would have a huge impact on their continued development. We saw the impact Jagr had on the young roster of the Flordia Panthers while he was with the team.
We saw the impact Jagr had on the young roster of the Flordia Panthers. It's impossible to overstate the impact he'd have with the Islanders, both on the ice and in the locker room.
The Isles have the cap space to add Jagr. But they should only sign him if it won't ruin the team's long-term vision. If late August rolls around and Jagr remains available, a mutually beneficial contract should be offered.
He could be a great fit and a missing piece to help the Islanders get over the hump and back into the playoffs.