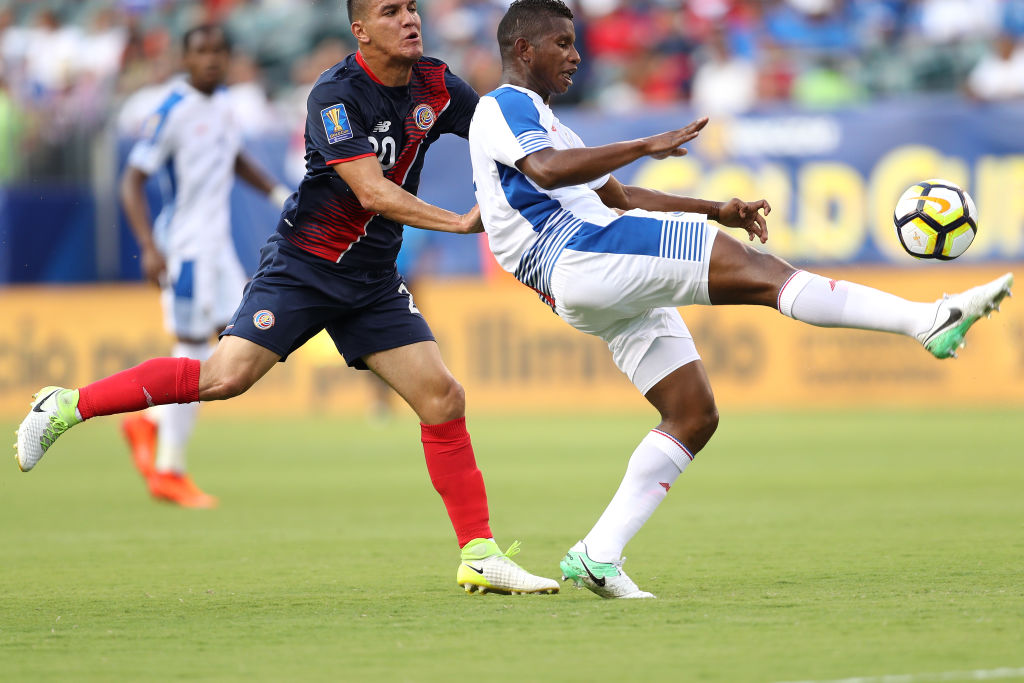 The New York Red Bulls have made two moves this transfer window, however, not the high-profile moves that were expected.
T
he New York Red Bulls have made two moves in this transfer window. Fidel Escobar, the youthful Panamanian defender, was signed earlier this week. He will add to RBNY's already solid back line.
On loan for 18 months, Escobar is excited to be apart of the club and is looking to make an impact. This will create a bit of glut in the back line, as he'll compete against experienced players such as Long, Perrinelle, Lade, and Lawrence for playing time. If he can earn a spot on the pitch, that will help him develop and the club improve defensively.
More recently, RBNY signed Norwegian attacker Muhamed Keita. The 26-year old comes to RBNY from Polish side Lech Posnan. Is this the attacking move that fans were wishing for?
NEWS: @NewYorkRedBulls Complete Transfer of Forward Muhamed Keita

? ➡️ https://t.co/3ujdb7x8VU#RBNY pic.twitter.com/pr2domc7uD

— New York Red Bulls (@NewYorkRedBulls) July 28, 2017
Muhamed Keita's message for #RBNY fans! pic.twitter.com/ROx4SRGYmN

— New York Red Bulls (@NewYorkRedBulls) July 28, 2017
Ultimately, time will tell as Keita is not the big-name signing that many fans wished for. On the bright side, Marsch is no foreigner to Keita. In the interview below, he claimed that he has been watching Keita for some time. He stated, "when we started thinking about guys who can fit into our system and have the qualities that we think we need right now we thought that he would be a really good fit."
Jesse Marsch talks about the addition of Muhamed Keita

More Marsch, Alex Muyl & Aaron Long ➡️ https://t.co/stF7vQd5mC#NYvMTL | #RBNY pic.twitter.com/5Iux6G7yi1

— New York Red Bulls (@NewYorkRedBulls) July 28, 2017
This is a change from RBNY's high-profile signing past. However, in search for an MLS Cup, small signings for RBNY have worked more than their big spending in previous seasons.
Keita will be wearing the #10 jersey. That's quite a significant responsibility as he will look to play alongside the #99, BWP. Hopefully, this combination will provide the attacking element RBNY have been missing.
I would expect Keita to make an impact in addition to more Gonzalo Veron play. These two could create the high-caliber offense that RBNY is used to.
Do you think this is a good move for RBNY? How does adding an attacking element and a defensive element to the club influence the existing team chemistry?