Tuesday afternoon, the Brooklyn Nets completed a trade with the Portland Trailblazers for forward Allen Crabbe. One year later, his designated role may have changed.
O
ne year ago, the Brooklyn Nets were in the midst of a lost offseason. They failed to sign two restricted free agents and headed into the season with no direction.
On July 10, 2016, Allen Crabbe agreed to sign the Nets' offer sheet worth four years and $75 million. The Trailblazers were quick to match the offer, and Brooklyn lost out.
Fast forward to the summer of 2017. The Nets have just finalized a trade sending forward Andrew Nicholson to Portland, and they got another chance at Allen Crabbe.
The newest member of the Brooklyn Nets, he's signing on for a different part to play.
Portland Raised
Brooklyn headed into last season with newly signed Jeremy Lin, Trevor Booker, and rookie Caris LeVert, who was acquired via trade.
After losing out on Crabbe, they signed veteran Randy Foye to a one-year deal. It was considered a major downgrade from what could have been, but they managed. Managed to be the worst team in the NBA, with a 20-62 record.
For Brooklyn, signing Allen Crabbe was envisioning him in a starting back court next to Jeremy Lin. In his fourth year in the league, he could have been seeing over thirty minutes a game, and some big opportunities in an open offense.
Instead, the clock reset, and he fell into a sixth-man role with Portland. In Brooklyn, Lin fell to injury and only appeared in 32 games on the season.
In hindsight, Crabbe would have been the second option in a fast paced offense.
Crabbe could have made for a nasty one-two punch next to big man Brook Lopez, who was recently traded.
The three-point capabilities of both players would have pushed the Nets just that much further. Nonetheless, it may be positive for Brooklyn that the clock did in fact reset.
With the Trailblazers, Crabbe accumulated even more playoff experience, something not common on the Nets' roster. Experience in the postseason is a luxury for the youth in Brooklyn.
---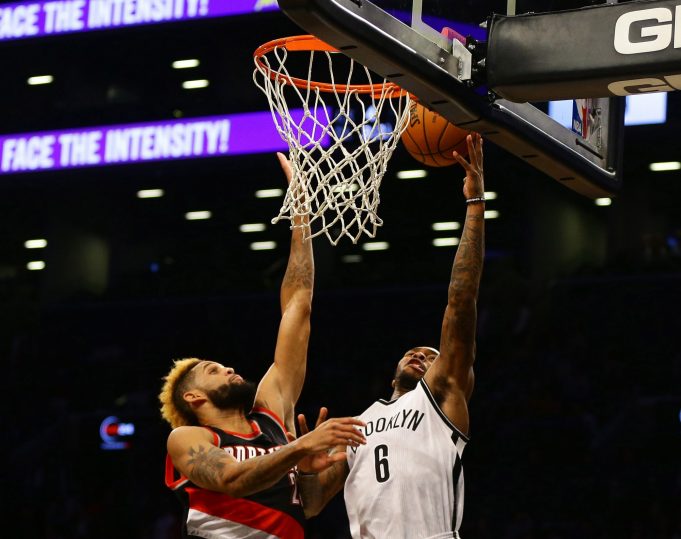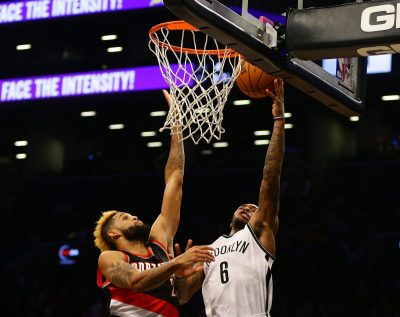 ---
Brooklyn Bound
All things aside, it's probably better for the franchise they waited a year on Crabbe. He developed into even more of a three-point marksman and has proved he's ready for a starting role.
In comparison to last year, the Nets have added young guard D'Angelo Russell. The best of Brooklyn in regards to All-Star potential, they'd be foolish not to start him. So where does that leave Crabbe?
More than likely, he will start at the three or play the two off the bench. When Brooklyn released a statement on the newly acquired player, they mentioned him as a "guard/forward."
At 6'6″ and 215 pounds, he'll be an adequate starting small forward. But if the Nets are looking to add some life to their youthful bench, he could be featured in a sixth-man role.
Should the Nets' offer sheet had never been matched, Crabbe would have served as Brooklyn's starting two last season. He could have had a career year.
A year later, after spending another season with Portland, Crabbe has plateaued as a sixth-man, and he may very well stay there.
Oh, how one year makes all the difference.
---
---
Last season with the Trailblazers, Crabbe averaged 10.7 points on 44 percent shooting from behind the arc.
For the Brooklyn Nets, they get their man on the same deal minus a one year impact on their salary books.
For Allen Crabbe, his starting position has lost its promise, and he may maintain a bench role.