When Travis Hamonic was traded to the Calgary Flames, many believed the picks acquired would be almost immediately flipped for more assets (via the Matt Duchene rumors).
Now, nearly one month later, the trade front is all but dead and General Manager Garth Snow is hanging onto his first round draft pick and pair of seconds. While Hamonic did sell high, nothing more has come from his seemingly rushed move. Worse yet, the Islanders lost a key top-four defenseman for a handful of picks. This move is very unusual behavior from a team in "win-now" mode (as the Islanders should be in if they want to retain John Tavares).
Regardless, whether the trade market is all but dead or Snow has something greater planned, the Islanders lost a key contributor on the blue line as far as keeping pucks away from the net goes.
With Adam Pelech re-signed to a four-year deal, the Islanders seem ready to promote a strong injection of youth on defense next season.
The 2017-18 Outlook
As it stands, the Islanders defense has certainly taken a hit on paper. Losing a seasoned, right-handed defenseman who can eat up 25+ minutes a night in Hamonic will hurt, and his most imminent replacement is a 22-year-old left-handed rookie with 53 career NHL games played.
Again, while guys like Pelech, Ryan Pulock and Scott Mayfield are brimming with potential to be top-four defenders, Pulock seems to be the only immediate option, and he's admitted his skating still needs some work.
Dennis Seidenberg will, fortunately, rejoin the Islanders in 2017-18, and that's nothing but good news. Seidenberg was a sneaky addition for Snow just weeks before the start of the season and proved to be an invaluable asset for them early on. The 36-year-old veteran set a career high in +/- last season with a +25, and will likely anchor the bottom-six for the Islanders next season.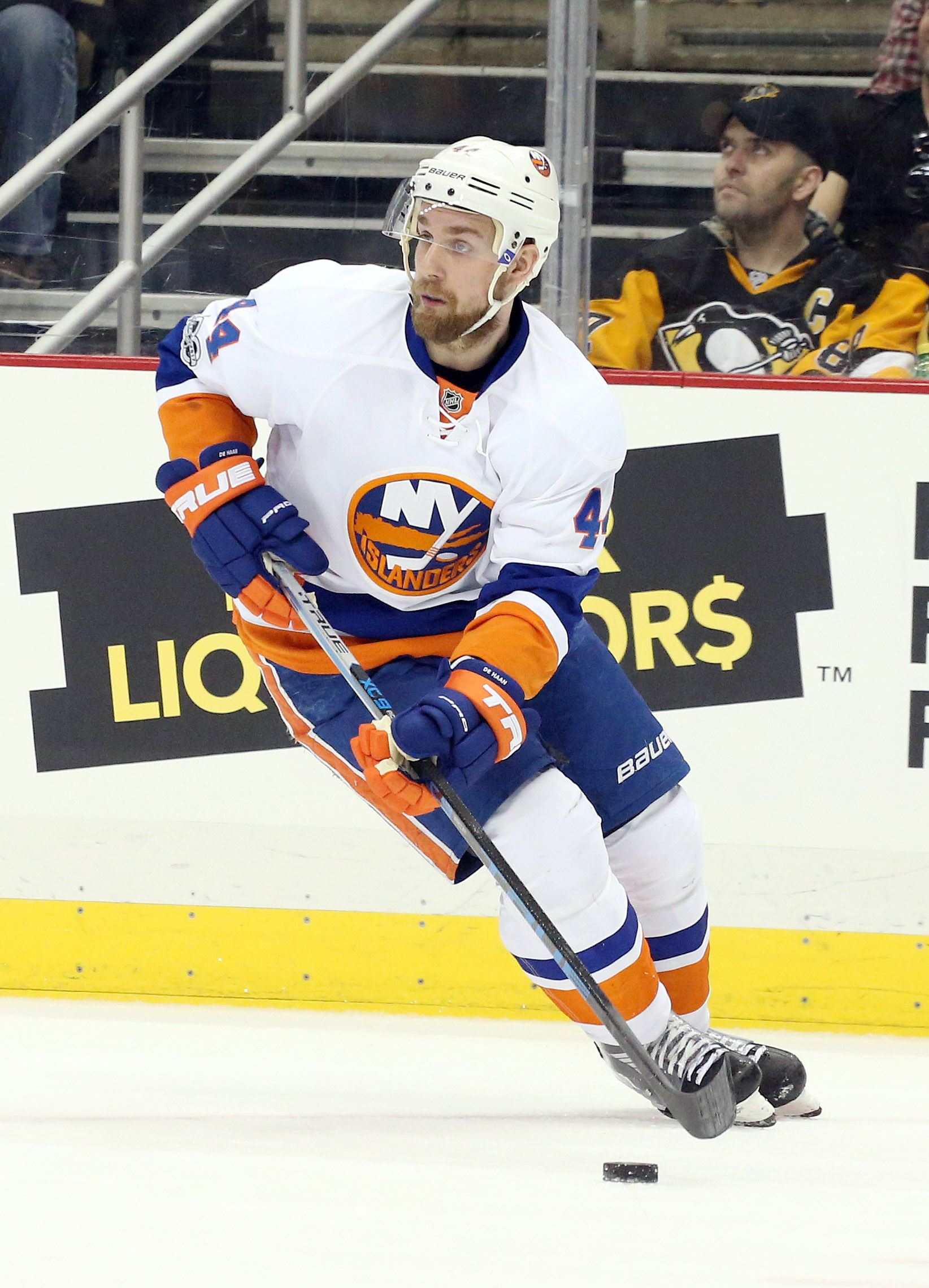 Calvin deHaan took a huge step forward in his development last season, largely in thanks to the aforementioned Seidenberg. The veteran presence of Seidenberg allowed deHaan to settle more comfortably and it showed in his stats. Calvin deHaan set career-highs in goals, assists and points (25) while playing in his first full NHL season (all 82 games). Oh, and a +/- of +15 as well.
Essentially, the Islanders are — as of right now — heading into the 2017-18 season with a very young blueline. With Pulock finally expected to not just make the team, but stay there, and with Pelech taking on a stronger role next season, the defense has several questions left to answer that Snow left unanswered.
Will the powerplay get a boost with Pulock on the first or second unit? Will Pelech and Mayfield take their next strides in development? Or, will Travis Hamonic be sorely missed?
Part of the excitement for next season is not knowing — but with muddied expectations come some interesting surprises.