The Brooklyn Nets have completely reshaped the team since the summer began. With one spot left to fill, Jared Sullinger would be the perfect gamble.
G
eneral manager Sean Marks has done nothing but impress this summer, with the additions of
D'Angelo Russell
,
Timofey Mozgov
,
DeMarre Carroll
, and future picks in next year's draft.
Nearing one month since free agency began, the Nets still hold just under $20 million in cap space. The options are wearing thin, but one name has come up in recent talks–Jared Sullinger.
Dan Hope, a beat writer covering all things Ohio State, reported that the Nets were indeed keeping an eye on Sullinger, a former Buckeye who is currently unsigned.
ESPN's Fran Fraschilla said the Brooklyn Nets are at @thetournament (in Brooklyn) today watching former #Buckeyes big man Jared Sullinger.

— Dan Hope (@Dan_Hope) July 22, 2017
After playing his last NBA game in February, Sullinger was a last minute entry to the Ohio State alumni team competing in "The Basketball Tournament." This specific tournament is based in Brooklyn, New York, where Nets assistant general manager Trajan Langdon, was seen in attendance.
Boston originally drafted Sullinger 21st overall in the 2012 NBA Draft. He would play through his rookie contract with the Celtics before signing a one-year, $6 million deal with the Toronto Raptors.
Injuries limited Sullinger to just 11 games with the Raptors and he was ultimately traded to the Phoenix Suns in exchange for P.J. Tucker at the trade deadline. Phoenix waived Sullinger the very next day.
Since then, he hasn't let the NBA forget about him and even sported an "UNEMPLOYED" t-shirt at the tournament in Brooklyn.
Mood: pic.twitter.com/8ja1HIAMCG

— Jared M.X. Sullinger (@Jared_Sully0) July 22, 2017
Maintaining his weight has been a big issue he's struggled with throughout his career—he weighed in at 320 pounds during his final season in Boston. As you can see by the picture, he's slimmed down to a trim 285.
Sullinger knows he was vastly overweight, and reflects on that situation with regret, as he told Rob Oller of the Columbus Dispatch:
"Honestly, it was embarrassing."
From his performance at the tournament, he seems to be in great shape. In last game, the big man posted 15 points and 8 rebounds in a winning effort.
Why Should Brooklyn Consider Sullinger?
Though other teams haven't shown much interest, the forward may have just caught the short end of the stick. Before being traded to Toronto and injuring his foot, Sullinger was a dependable starting player.
Take his eleven games played with the Raptors, and shove them to the side. Whatever reason you need to justify such actions, just put that out of your mind temporarily. He was joining the second team of his career, in an unfamiliar place, and didn't get the court time he was accustomed to.
The following will be based on Jared Sullinger, Boston Celtic.
Rebounds, the More the Merrier
The Brooklyn Nets shocked their fan base just a day before the draft, trading away franchise player Brook Lopez. To replace him at the five, they received Timofey Mozgov. Now, their former center was no star of the glass. Offensively focused, he only averaged 5.4 boards a game. Needless to say, Mozgov, who has averaged just five rebounds per game over his career, is no upgrade.
The offensively focused Lopez only averaged 5.4 boards a game. Needless to say, Mozgov, who has averaged just five rebounds per game over his career, is no upgrade.
---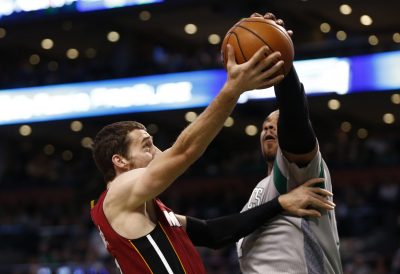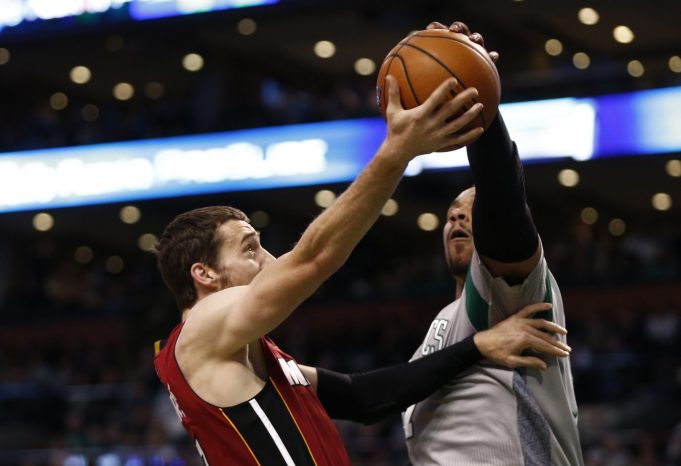 ---
Signing Sullinger would mean the Nets are signing more rebounds. In four years with Boston, the forward averaged 7.5 rebounds per game. Last season, the Nets ranked first in defensive rebounds per game, but 26th on the offensive glass. Adding the former Celtic and Raptor to the four, next to Trevor Booker, would make for an excellent rebounding core.
Bargain Shopping
At this point in free agency, cap space among most teams has run dry. The top names left available include Nerlens Noel, Derrick Rose, and Mason Plumlee. Aside from Noel, the other two are likely looking contracts worth under $10 million a year.
For someone who was waived due to injury (and to free up cap space), Sullinger's market value will be absurdly low in comparison to his contribution in Boston. With nearly $15 million left in cap space, Brooklyn could easily sign him to a deal that pays him only a few million per season.
At that kind of salary, the Nets can't afford to not bring him aboard.
A one-year experiment to fill a roster gap would be wise, and it could develop into a beneficial surprise. Furthermore, there's got to be a reason Marks and the Nets haven't spent a penny in free agency. They're either waiting to be included in the right trade or are waiting for the right-priced free agent to reveal himself.
What's the Likelihood That the Nets Sign Him?
At this point, chances are high that Brooklyn at least makes Sullinger an offer. Sending the assistant GM to scout him in a tournament almost certainly means that they're interested.
When you take into account the Nets' salary cap situation, their need for an extra body at the four and Sullinger's lack of current suitors, well, it seems realistic.
Expect more news to surface regarding this potential match; it's one of the best the Nets can make at this point in free agency.
---
---
In his last season with the Boston Celtics, Sullinger averaged 10.3 points and 8.4 rebounds, starting 73 games.
With nothing to lose and everything to gain, the Brooklyn Nets and Sullinger have found themselves in a similar circumstance.
A one-or-two-year contract for the forward gives him a chance to restart his career while the Nets continue rebuilding their franchise.