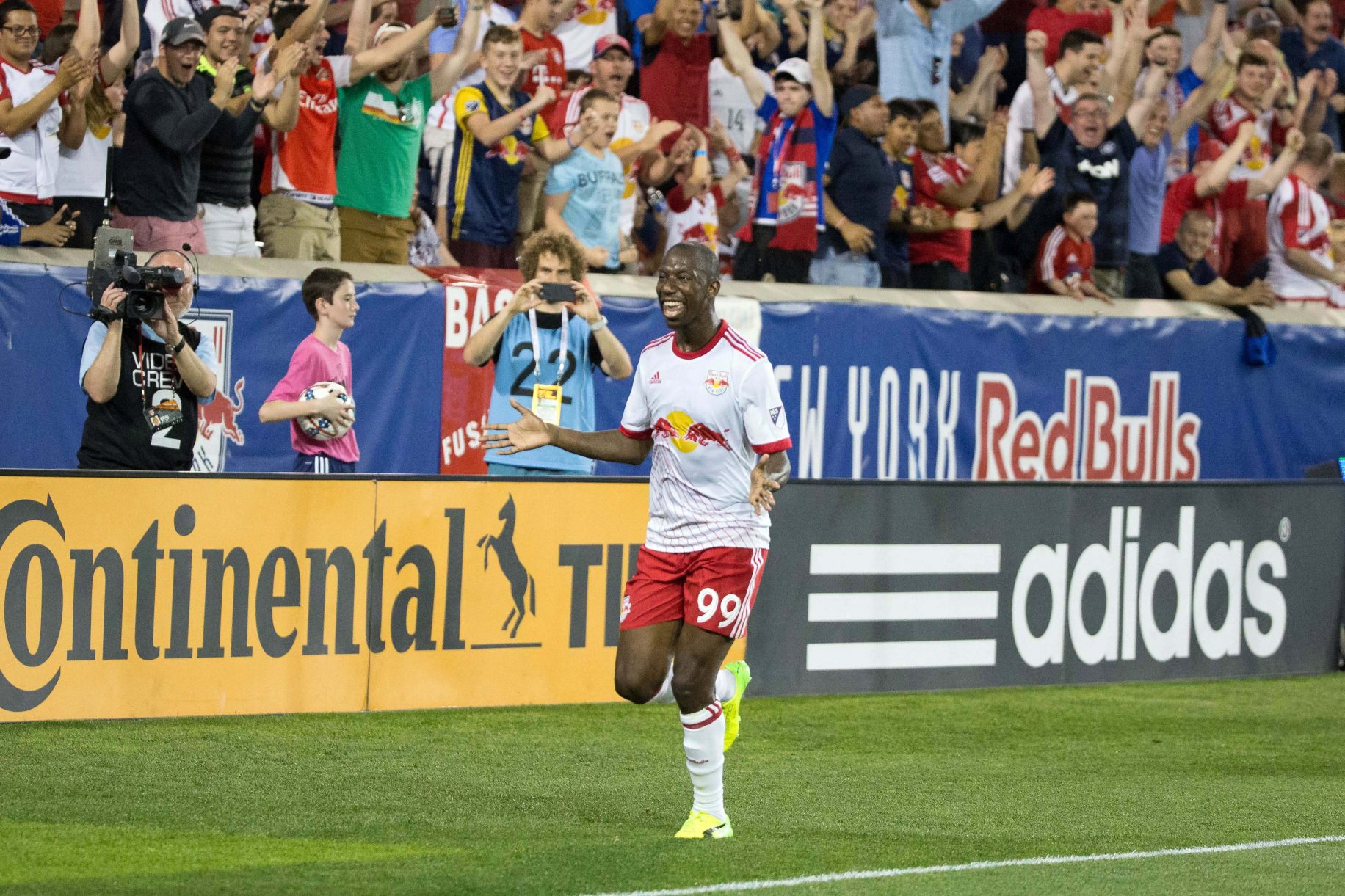 The New York Red Bulls visit the MLS rookies, Minnesota United, Saturday afternoon looking to complete a three game win streak. 
Game Information:
RBNY at Minnesota
Saturday, July 22, 2017 @ 4pm
Watch on: ESPN, ESPN Deportes, TSN2
T
he New York Red Bulls will look to make today the third straight MLS regular season win. After a convincing win against San Jose, RBNY has an opportunity to make a strong push into the top four in the East.
Solidifying their spot in the top four will certainly put RBNY in a comfortable position as they approach the last few games of the season.
New York Red Bull Form:
Last Five: LWLWW
5th in East
29 pts., 19 MP
Last game: 5-1 Win vs. San Jose
RBNY hasn't strung together three regular season wins in a row since April. With a win today, they have a chance to get closer to the top four in the league. Fourth place Atlanta United has 33 points in 20 games played. RBNY would sit one point behind them with a win today.
Kemar Lawrence is still out on international duty with Jamaica. Baah and Grella are both out of the lineup while Collin is listed as questionable.
4️⃣: Daniel Royer has scored in back-to-back matches and in four of the last eight! ⚽️

?➡️ https://t.co/ZQ9XzhuoPS#RBNY pic.twitter.com/cKFnFWQC8F

— New York Red Bulls (@NewYorkRedBulls) July 21, 2017
Jesse Marsch discusses tomorrow's first matchup with Minnesota United FC​

?️➡️ https://t.co/ET5HT183Ky#MINvNY | #RBNY pic.twitter.com/Ogj72MIt9h

— New York Red Bulls (@NewYorkRedBulls) July 21, 2017
Minnesota United Form:
Last Five: WDLLD
11th in West
19 pts., 20 MP
Last game: 0-0 draw vs. Houston
Minnesota United have undoubtedly struggled this season compared to their newcomer counterparts, Atlanta United. Poor results and injuries have plagues Minnesota's inaugural MLS season. They currently sit in last place in the West. Eight players are listed as out, while another five are listed as questionable. Two players are also out on international duty.
Sadly, the 2017 season is not going well for the Midwest team but they can start to turn their season around with a win over RBNY.
? ➡️ https://t.co/hGbmBYXUTd #RBNY pic.twitter.com/9Oe2QNVNfF

— New York Red Bulls (@NewYorkRedBulls) July 20, 2017
Result Prediction
With RBNY on a hot streak, there is no doubt that they should come away with a win here. While a 5-1 win vs. San Jose was nice, RBNY does not need to win big here. What is important is that they notch an away win against a Western Conference opponent.
Regardless of the score margin, RBNY just needs to seal the deal in Minnesota.
Predicted score:
RBNY 4, Minnesota 1