S
ixteen days since the start of free agency, the Dallas Mavericks and
Nerlens Noel
have yet to ink a deal. With nearly sixteen-million in cap space, should the Nets make an offer?
Tim Cato of SB Nation, reported July 11th that Noel and Dallas were not even close to an agreement.
Nerlens Noel and the Mavericks are "not close" to a deal, several league sources tell me.

— Tim Cato (@tim_cato) July 12, 2017
It's hard to imagine that after renegotiating a drastically lesser contract with Dirk Nowitzki, the Mavericks don't have enough space to suit Noel's requested salary.
As a restricted free agent, Dallas still has the right to match any offer. At this point in the free agency period, very few teams remaining have the cap space to outbid the Mavericks.
---
---
Cap Space, an Appropriate Offer
After taking on salary dump trades to take on the salaries of Timofey Mozgov and DeMarre Carroll, Brooklyn still holds over sixteen-million in cap space.
Though they have no trade exceptions, the Nets do have access to a room exception, worth just over four-million. It would have to be applied to deals of two years or longer, which may be exactly the format for a Noel deal.
It's not worth offering a max contract to the last pick of the pile, but he's certainly earned over ten-million on the year.
Sure, Dallas is ready to match any offer. Still, the Brooklyn Nets may make one that reaches a little too deep into the Mavericks pockets.
---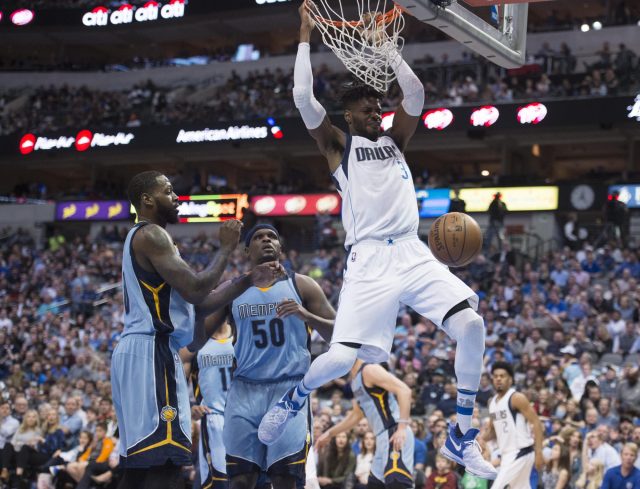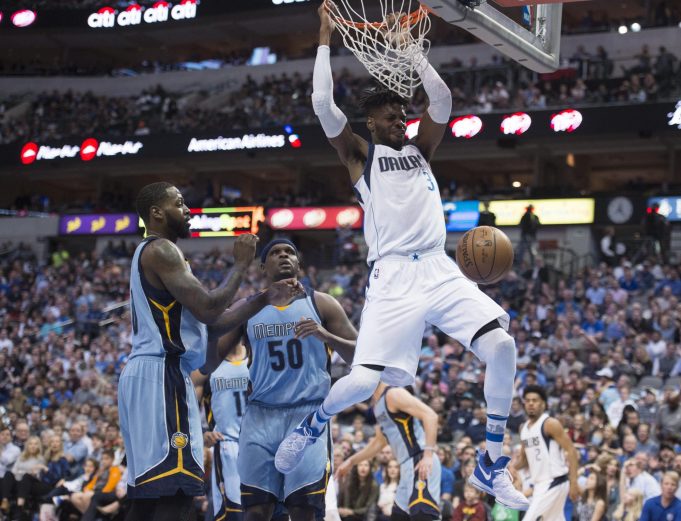 ---
Why is Noel a Good Fit for the Nets?
Prior to the summer, the Brooklyn Nets were no doubt one of the worst teams in the NBA. Now, after making strategic and beneficial acquisitions, they're preparing to chase playoff berth next year.
All success to be had will be credited to the beginning of their youth movement, featuring young players such as Caris LeVert, Archie Goodwin, D'Angelo Russell, etc.
At 23 years old, Noel will be another youthful insert into this rebuilding franchise and will thrive among them. After facing minute restriction with the 76ers, he will be subject to a starting slot immediately in Brooklyn.
Defense First
For the Brooklyn Nets, defense is a priority for the upcoming season. In Noel, they find a lengthy defender and more than capable shot blocker.
Last season, Brooklyn had the 23rd worst defensive rating and ranked 20th in opponents points in the paint. Nerlens Noel will be a quick, an immediate assessment to those needs, especially in the absence of big man Brook Lopez.
Additionally, the kid can rebound. In his first stint with his new team, Noel grabbed 150 rebounds through just 22 games played. Keep in mind, he only started twelve of those, and still wasn't subjected to a heavy amount of minutes.
After trading away their starting center for someone like Mozgov, and having a young backup in first round pick Jarrett Allen, any and all help off the glass will be welcome.
---
---
For Brooklyn, the remaining market is thin, and Noel can bridge the gap. A young asset looking to get paid, he certainly fits the bill for nearly all Nets needs.
Last season, between the 76ers and Mavericks, Noel averaged 8.9 points, 5 rebounds, 0.9 blocks, and 1.5 steals per game.
This Brooklyn Nets off-season has been nothing short of a consistent, high reward gamble. To obtain Nerlens Noel, they'll have to roll the dice one more time.