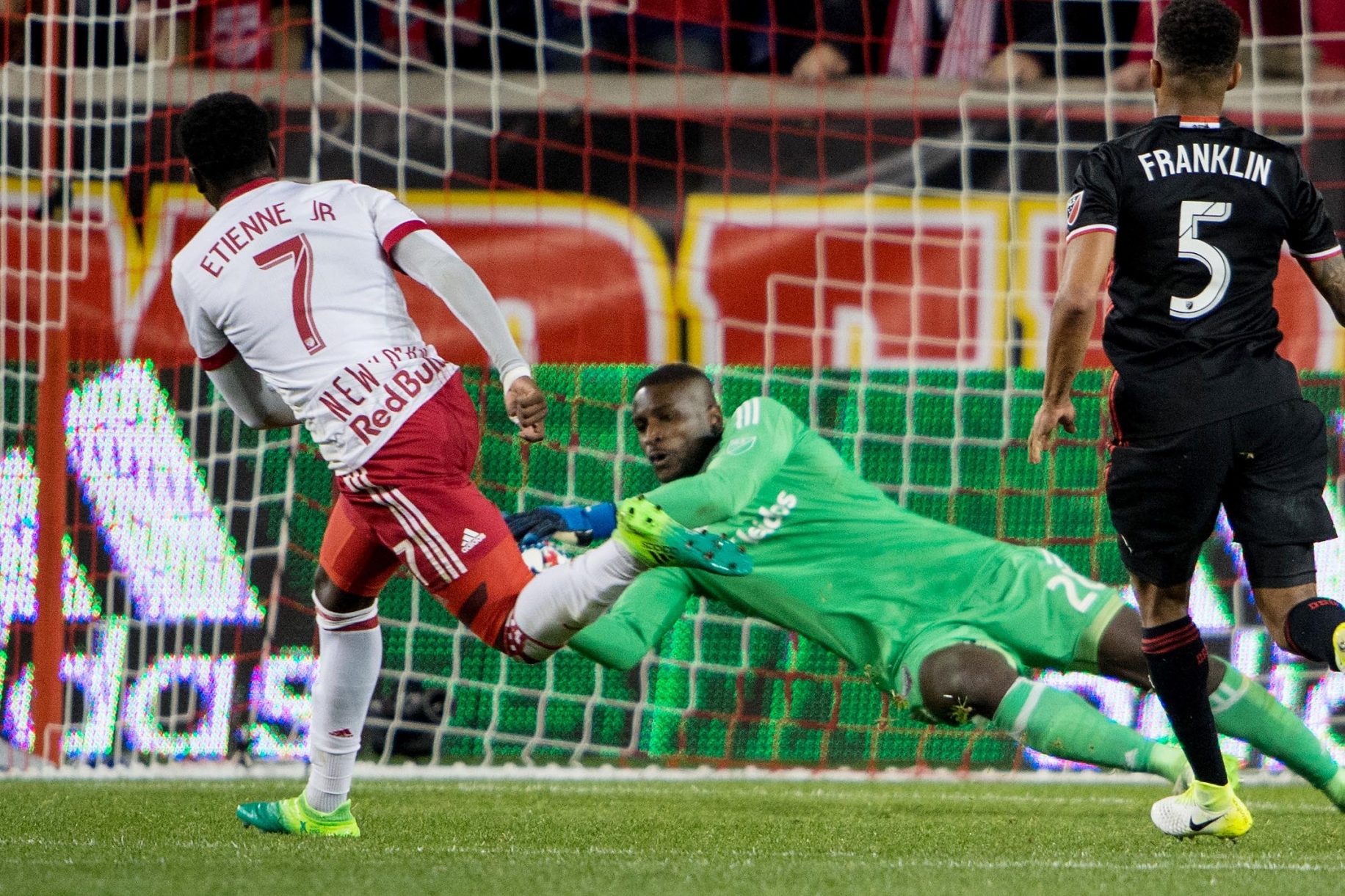 The New York Red Bulls had about one week of recovery before a crucial win or go home US Open Cup match vs New England.
On Thursday, the New York Red Bulls face the Revolution at Harvard. While a different venue from a week ago, RBNY seek the same result.
Game Information
@ New England
Cambridge, Mass.
July 13, 2017 @ 8:30 p.m.
Watch on USsoccer.com
Quotes from 7/11/17 practice:
Jesse Marsch:
"I think this game sets up to be 10 times harder from the first game. They'll be a lot of emotion and energy and revenge on the mind of them (New England) and we have to know that although we managed to emerge last game it could have easily gone either way."
Jesse Marsch is clearly taking today's game seriously. As a coach who won the US Open cup four times as a player, Marsch is well aware of the importance of this tournament. In fact, the two US Open Cup wins in 1996 and 1998 also led to an MLS Cup Championship.
Could it be in the cards for RBNY to win the US Open Cup and the MLS Cup this year?
How is #RBNY prepping for #NEvNY?

— New York Red Bulls (@NewYorkRedBulls) July 13, 2017
Tyler Adams:
There's a huge urgency in our group. First and foremost we're going to New England and we know it's going to be a tough game. And the second part is we haven't brought a trophy back here other than the Supporters' Shield. So we're taking this as a huge tournament, we're going to put our best team out there and we're going to go for it. We want to win every game, and we're playing it like it's our last one."
The youngster who graduated from high school not too long ago it well educated on the club's trophy drought. There is nothing more that the club needs than some hardware. A Lamar Hunt US Open Cup would be welcomed with open arms from RBNY fans. With Tyler Adams aware of that, today's match will certainly be one of passion and dedication to bring home what RBNY fans crave.
Injury Update, presented by @HSpecialSurgery: #NEvNY

? ➡️ https://t.co/oTtxxTe7Vv#RBNY pic.twitter.com/CqA3D10WOX

— New York Red Bulls (@NewYorkRedBulls) July 12, 2017
Sacha Kljestan:
"If we didn't match the savviness and the physical part of the game for the first 45 minutes we put ourselves in a hole and I think the second half we played much better. Just mentality wise knowing that it was a difficult place to play, knowing that we had to put extra effort into it better mentality, every tackle, every 50/50, needed to be a little bit stronger. I think we need to have that mentality from the first minute of the US Open Cup game."
Sacha Kljestan realizes the importance of this match. Gillette Stadium is certainly a difficult place to play. However, it may work in RBNY's favor as the teams will face off at Harvard. A smaller venue may increase RBNY's ability to focus and execute strategy and formation.
Kljestan will seek to be the leader behind a physical and motivated RBNY side. If they apply the drive and emotion they brought to New England on the 5th, then this will certainly be a great game to watch for RBNY fans.
"I think this game sets up to be 10 times harder than the first game."

? ➡️ https://t.co/jCNZaa33sO#NEvNY | #RBNY pic.twitter.com/aMxzC1BENI

— New York Red Bulls (@NewYorkRedBulls) July 12, 2017
What to Expect
The New York Red Bulls will be playing without some key players. Mike Grella is out for the season (and has been for a little time now). Collin is questionable as he injured his hamstring. Both Lawrence and Murillo are out due to international play in the Gold Cup.
The depth-filled bench of RBNY, however, will be prepared. Connor Lade is itching to get more playing time. Aaron Long will look to be solid in an important defensive role. Tyler Adams and Veron will both look to aid the attack if and when the chance is given.