Part three of a four-part series in which ESNY grades the 2017 New York Mets. After handing out the midseason report cards to the infield and outfield, it's time to take a look at the rotation.
If actual report cards were sent to team owners at the All-Star break, the Wilpon family would be disappointed with what they saw. For the New York Mets, the starting rotation was supposed to be its strongest subject. So far in 2017, it hasn't.
Due to ineffectiveness and injury, the Mets have managed to go through 11 starting pitchers already this season. Most were only around for one or two outings and aren't worth a deeper look, so we've set the minimum to receive a grade to 30 innings pitched and five starts.
That means you won't find the likes of Tommy Milone, Tyler Pill and, yes, even injured ace Noah Syndergaard below. But there are six other starters who made the cut.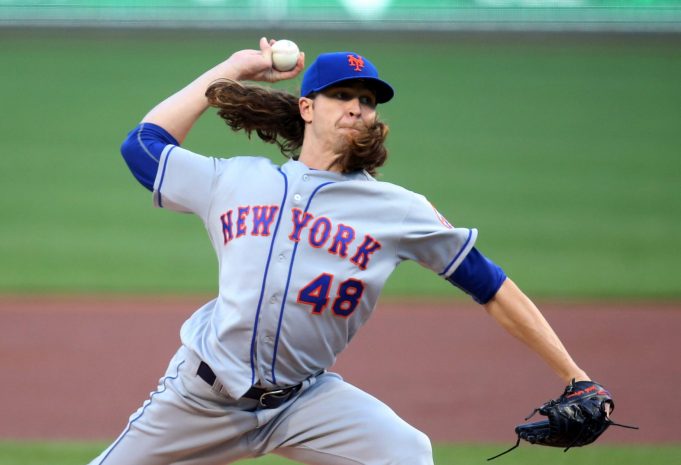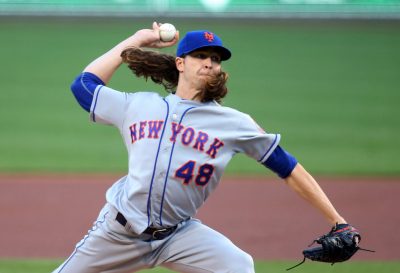 It is scary to think about where this team would be without deGrom. He's gone 9-3 with a 3.67 ERA in 17 starts (11 quality starts) to go along with 130 strikeouts over 111 innings of work.
Yes, he has been victimized by the long ball, allowing more than one per start. That's a problem. But he has still been one of the few bright spots on the team this year.
Grade: A-
Gsellman has more runs allowed (60) than strikeouts (57) this season, which should be enough to paint a picture of how his season is going. But, in case that's not, his 6.16 ERA and 1.62 WHIP should be enough to justify his low grade.
Grade: D
It's hard to call a guy who ranks third on the staff in wins and quality starts one of the biggest disappointments of the Mets season, but I am.
At times this season Matt Harvey has flashed his old stuff. Other times he's looked like he belongs with the Las Vegas 51's in Triple-A. Now on the disabled list, it seems like this season cannot get any worse for a guy who once had a day of the week named after him.
Grade: C-
Lugo was lights out in the World Baseball Classic until it landed him on the shelf with an elbow injury. Now back on the hill, he hasn't impressed in his first five starts of 2017.
His 4.59 ERA is not a pretty sight but is also undeniably the result of a small sample size and missing the first two months of the season. Lugo has work to do after the break, but it is good to see him healthy again.
Grade: C+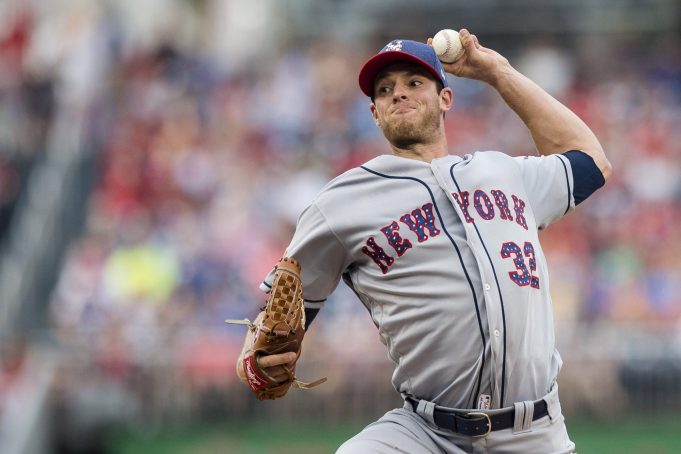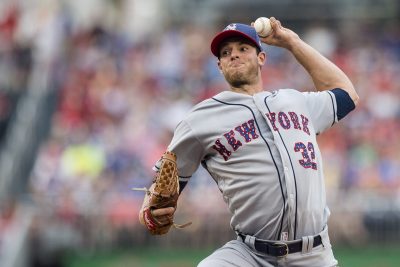 I am old enough to remember when Matz had an elbow injury that did not show up on an MRI and the fans that wanted to label him soft and overrated. Yet, since Matz's return from the disabled list, he has been the rotation's number two man behind deGrom.
Even after cutting out his slider, Matz maintains a 3.05 ERA and is currently tied for third on the team in quality starts (four) while only making six starts so far.
Grade: B+
As recently as mid-June you could make the case that Wheeler had been the most reliable starting pitcher on the Mets staff. Then he allowed a combined 15 earned runs in back-to-back contests with the Cubs and Dodgers and his ERA ballooned from 3.45 to 5.29 in the span of a week.
Subtract those two starts from the equation and Wheeler has been sneaky good, providing six quality starts over 75 innings. All of this from a guy who little was expected from and seemed destined for a relief role in March.
Grade: B-
Keep an eye out for the final part of our midseason report card series, which will hit on the bullpen and drops tomorrow.