Part One of a four-part series in which we'll grade the 2017 New York Mets. First up – the infield.
Report Card Day is always a trying time for kids. If their grades are good, they might get rewarded by their families, but the expectations to maintain that level of excellence increases. If the grades are bad, well, let's just say you're not watching that night's game.
However, in the case of those younger Mets fans, that might actually be a reward and not a punishment with the way things have gone in 2017.
What follows are our first-half grades for the team's catchers and infielders. Grades are based primarily on a player's individual performance, though durability and reliability also factor into the process.
The only requirement to be eligible to receive a grade is that a player must have accumulated at least 40 plate appearances so far in 2017.
That means no Kevin Plawecki, who has just 29 plate appearances, and no David Wright, who has yet to play in 2017.
Let's get to the marks, shall we?
Catchers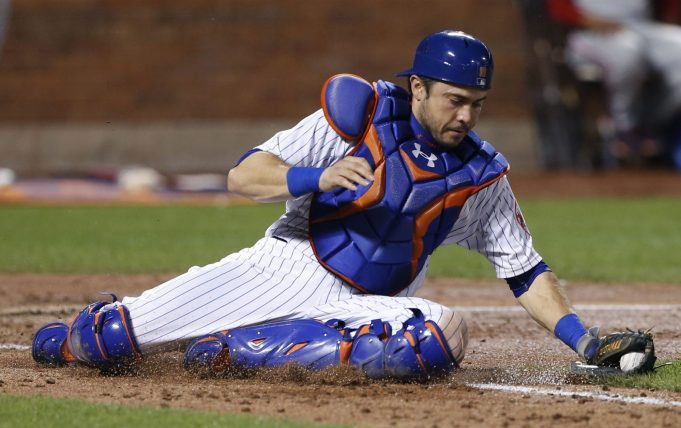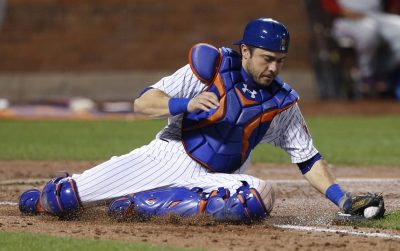 Travis d'Arnaud: The 28-year-old might be sitting pretty with a career-high OPS (.728), but he struggles to hit for average, get on base with any regularity, throw out opposing baserunners or stay on the field. He spent most of May on the disabled list due to a bruised wrist.
Grade: C-
Rene Rivera: One of the few pleasant first-half surprises for the Mets has been Rivera's play. The 33-year-old has not only been solid defensively but contributed at the plate, hitting .259 with 10 extra-base hits and a .726 OPS in a part-time role.
Grade: B
Infielders
Asdrubal Cabrera: He's been mediocre offensively, terrible defensively and demanded a trade (which he later withdrew) after being moved from shortstop to second base in the wake of Neil Walker's injury. Being selfish wins you no points here, pal.
Grade: D
Lucas Duda: The 31-year-old has put together the kind of season the Mets have come to expect from him: Solid defense, some power and a trip to the disabled list. Just a whole bunch of "meh."
Grade: C
Wilmer Flores: He's limited defensively, but Flores' versatility has made him an integral part of the lineup. He's spent most of his time at the hot corner filling in for David Wright and has put up solid numbers (.278 BA, 20 XBH, 25 RBI, .753 OPS).
Grade: B+
Jose Reyes: Reyes will forever be a beloved figure in Flushing, but the four-time All-Star is a shell of the player he once was and provides the Mets with nothing more than an excuse to not promote their top prospect, Amed Rosario.
Grade: D
Matt Reynolds: The 26-year-old didn't do much with the limited playing time he got, posting a minuscule .574 OPS over 40 plate appearances. But his versatility has allowed him to fill in at four positions, which in and of itself is valuable.
Grade: C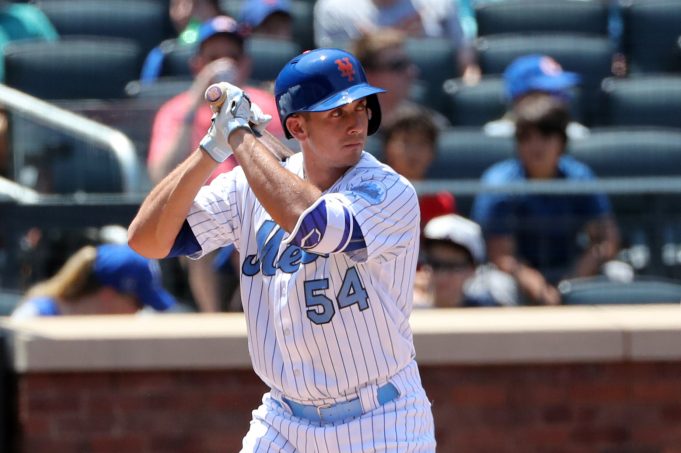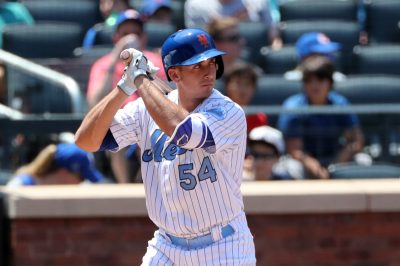 T.J. Rivera: All Rivera continues to do is impress with both his approach at the plate and versatility in the field. Hitting .299 with a .783 OPS, the 28-year-old has played four positions in 2017: first base, second base, third base and left field.
Grade: A
Neil Walker: Walker got hot after a brutal April that saw him hit .195 with a .583 OPS. From May 1 through June 14, the 31-year-old was on fire, hitting .319 with 18 extra-base hits and a .973 OPS. Problem is, he's been out since then with a partially torn left hamstring.
Grade: B-
Keep an eye out for Part Two of our Midseason Report Card series which will drop Tuesday and hit on the Mets outfielders.