Part two of a four-part series in which ESNY grades the 2017 New York Mets. After handing out the midseason report cards to the infield, let's take a look at the outfield.
Before we dive in and evaluate the performances from the five Mets outfielders who qualified, we must take a quick look at center fielder Brandon Nimmo, who was just 16 plate appearances short of our 40 PA minimum for qualifying for this list.
Through 15 games, Nimmo is hitting .350 and has a strong .458 on-base percentage. However, the outfielder's inconsistent bill of health and limited playing time for the Mets deem him ineligible to receive a grade.
Now, here are our first-half grades for New York's outfielders.
Left Fielders
Following a hot start to the MLB season, Cespedes missed six weeks of action due to a strained hamstring. On June 10th, playing in his first game since April 27th, Cespedes unloaded a grand slam.
The Cuban slugger has only slugged two homers in his last 23 outings and just hasn't been himself as of late, hitting an ugly .087 in 23 July at-bats. Despite his recent struggles, the 31-year-old is still hitting .265 this season.
Cespedes should benefit from some time off during the All-Star break, and come back his old self when the Mets and Rockies clash on Friday.
Grade: B-
What's not to love about Michael Conforto? When healthy, the 24-year-old has been one of the MLB's biggest surprises this season. Despite missing 10 games with a wrist injury dating back to June 25th, Conforto was still able to be voted in as a reserve in Tuesday night's All-Star game.
Through 225 at-bats, Conforto has the second-highest average on the Mets, hitting .284., and has a phenomenal .403 OBP. Conforto's stat line may not jump out at you, but it should.
The third-year player out of Oregon State hit leadoff for a large chunk of New York's games before getting injured and still boasts an incredible stat line of 41 runs, 14 home runs, and 41 RBI.
Grade: A
Centerfielders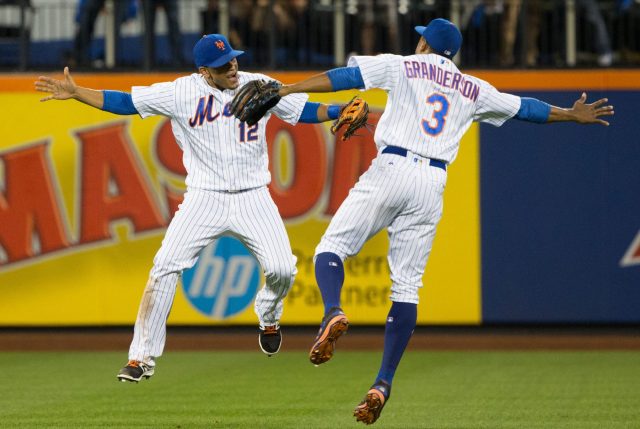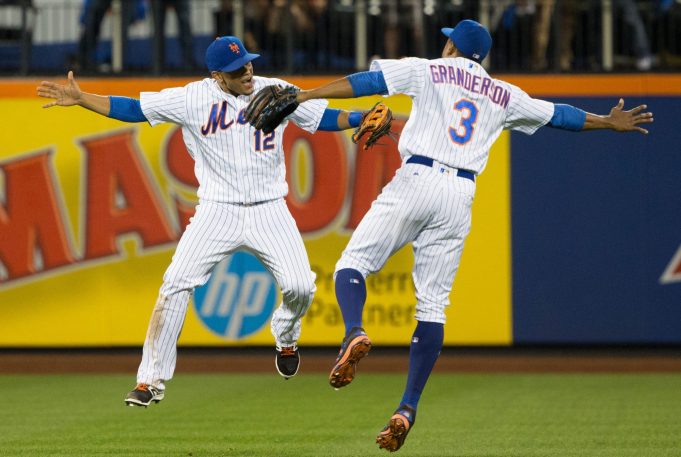 When you look at Curtis Granderson's stats at the end of the season, you probably won't see another 30 home run campaign. However, the true Met and baseball fan will realize just how clutch Granderson has been this year for the Mets. 
Whether it be a leadoff home run to spark a dead New York offense or his most recent ninth-inning two-out heroics against Washington, Curtis Granderson is as clutch as they come.
The Mets may be eight games under .500, but Granderson's June average of .316 goes to show that his teammates were unable to score him after he got on base so frequently.
This season, Granderson is hitting .234 with 13 home runs, 37 RBI, and 42 runs. The 36-year-old has raised his horrendous .124 average from two months ago to the serviceable one he has now.
Grade: B-
After a rough April in which Juan Lagares hit just .130, the 28-year-old heated up. Lagares raised his average to .269 in just 34 games. Unfortunately, an injury has always stopped Lagares from breaking out, and it did again during a June 15th matchup against the Washington Nationals.
Lagares broke his thumb trying to make a catch only he could pull off. Lagares has missed New York's last 21 games, and his glove has been missed in the outfield.
Through 93 at-bats, Lagares has two home runs, eight RBI, and looked as if he was finally getting comfortable on offense before injuring his thumb.
Grade: C+
Right Fielders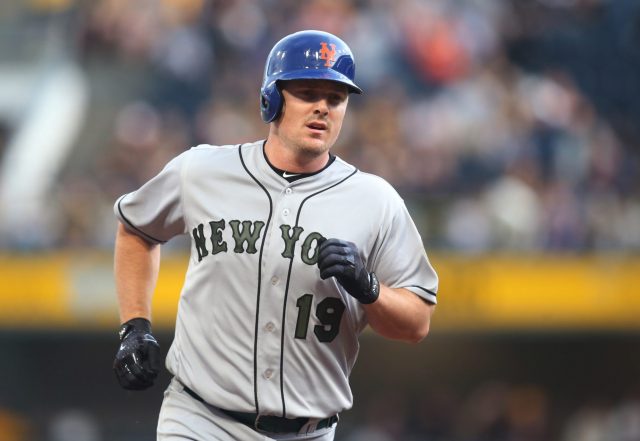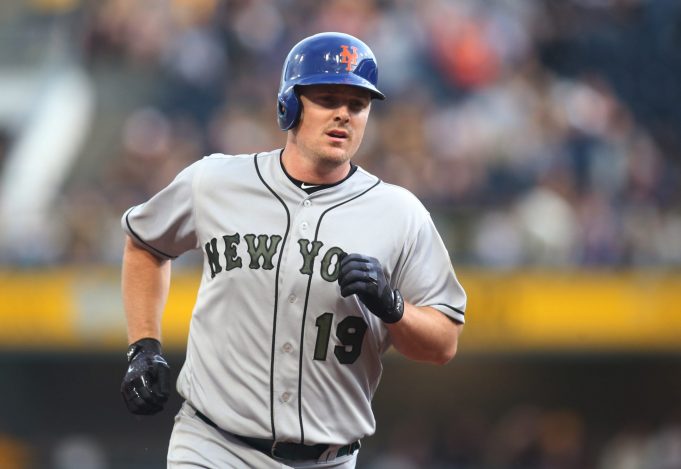 After the Mets acquired Jay Bruce last August, his slow start led to him being scratched at times and even involved in heated trade talks this past offseason.
To the dismay of most in the MLB universe, Jay Bruce has been New York's best hitter this season and is tied for the ninth-most home runs heading into the All-Star break. Bruce, not usually known for his consistent hitting, is boasting a strong .266 batting average with 49 runs, 23 bombs, and 58 RBI.
Five months ago, the Mets were trying to ship Bruce, who had limited trade value. Now, with the trade deadline quickly approaching, many borderline contending teams are trying to trade for the 30-year-old.
Grade: A+