Hey you, the diehard New York Knicks fans. I have a question for you. Do you miss the egotistical dude named Phil Jackson yet?
H
e was brash. He was so defiantly wrong in so many areas. He was missing half the time while simultaneously throwing out a vibe that is so anti-today's NBA that it turned off a record number of onlookers.
Through the three-plus years Phil Jackson took control of the New York Knicks, madness was usually the order of the day.
It still doesn't mean the alternative is the better option.
Now that the 13-time NBA champion is gone, James Dolan is back in charge — an alternative so many short sided fans didn't quite think of prior to calling for Jax's old head.
On Sunday, it was revealed that former Cleveland Cavaliers general manager David Griffin had officially pulled his name out of contention for the Knicks top boss job. It came right after it was revealed that the Atlanta Hawks wouldn't match the ridiculous 4-year, $71 million offer sheet to one-time Knick, Tim Hardaway Jr., a kid who still wouldn't know defensive basketball if he took on a ball boy job with the Bad Boy Pistons.
So, where exactly are our Knickerbockers now? Sadly and unmistakingly, the squad is in worse shape post-Jax.
The Ringer's Jason Concepcion recently published words that had me fall to the ground in his titled Jax-bashing article titled, "Phil Jackson was the Worst Kind of Stupid."
In it, Concepcion said this:
And now, Phil. He's the worst Knicks executive of my lifetime, I think. Not just for his moves. But because of the towering heights from which he flung himself.
That statement is just an impossibility relating to fact. Hate Phil all you want, but the guy did some good things during his short time in New York.
He drafted Kristaps Porzingis, possibly the next Patrick Ewing of the franchise. He never traded away the future or destroyed cap flexibility moving forward like an Isiah Thomas did when he so frantically tried to win games in order to save his job.
For how rough Phil was around the edges, he never looked to make himself look shiny in exchange for future team success.
This cannot be argued.
When Jax was fired, New York possessed nice pieces in KP, Willy Hernangomez, Ron Baker and a fresh future with all draft picks in tow.
But are we really surprised with such a ridiculous statement? Instead of Concepcion actually allowing us to feel as if he really did live through the 1990s and first decade of the 2000s (Scott Layden, Isiah Thomas), he piled on as per usual.
No general manager or president should force a system upon his head coach and players. He's responsible for the personnel, not the overall strategy. This is where Phil found the most trouble and the most "crazy" while bringing new infamy to the word "triangle."
At the same time, perhaps a little crazy is exactly what this franchise needed.
Take a quick gander at the other home team at Madison Square Garden, the New York Rangers.
After a few non-playoff seasons to end the century, they turned to Glen Sather, the architect and head coach of one of the greatest dynasties in hockey history (the Edmonton Oilers). Upon being hired during the summer of 2000, Sather and his Rangers suffered through four lousy seasons. These four seasons turned a three-season playoff drought into seven all while boasting the highest player salary in the league.
Then the lockout happened. A hard salary cap was implemented and Henrik Lundqvist and his 2005-06 team, the same one predicted by Sports Illustrated and many others to be the worst talent group in the league, marched towards the playoffs.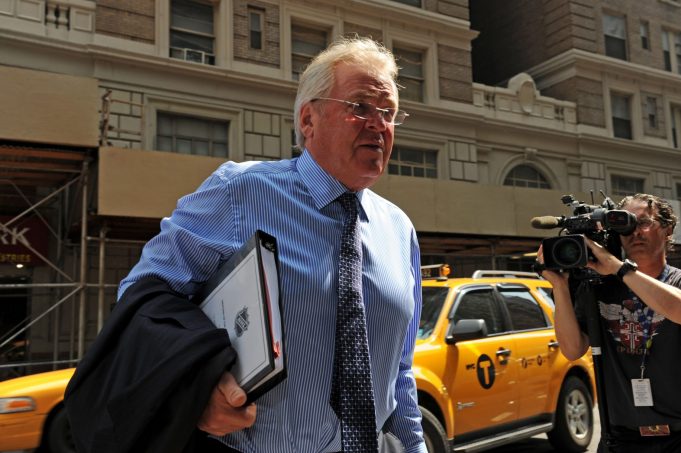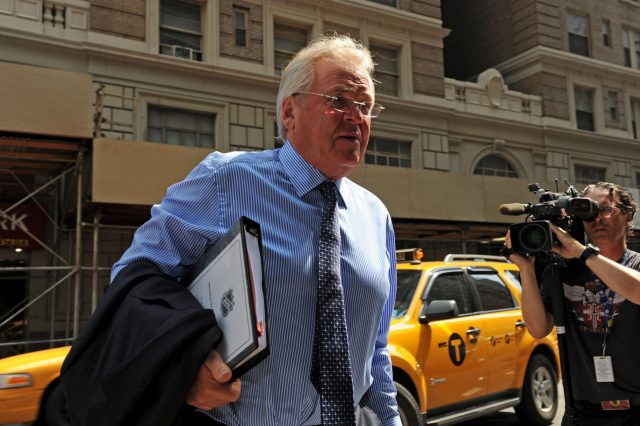 Since the underdog season of 2005-06 with Jaromir Jagr leading the charge, the club has missed the playoffs once while winning the eastern conference in 2014 and capturing two Presidents' Trophies (awarded to the best regular season team).
Sather eventually figured it out.
He did so while hiding from the media, smoking those stogies in the press box and reigning down upon his minions with an iron fist.
Obviously, this doesn't mean Jackson would absolutely turn wondrous like Sather did. After all, Sather was a personnel man in Edmonton. Jackson had never experienced such duties prior to the spring of 2014.
The major point of the story still holds true. Thanks to Sather's "figuring it out," Dolan has nothing to do with the ice hockey club at Madison Square Garden, and this is a very great thing.
You can pile on and share Concepcion's article to the cows come home (in Montana most likely, for obvious reasons). You can call Jax the worst GM in your lifetime (even though you'd be clearly not playing fair because both Layden and Isiah were dreadfully worse).
You can do all of it and say, "See. Now the Knicks can get on with things."
But the truth is, you'd be lying to yourself.
Any situation in which James Dolan is now in charge is a sticky situation — a time in place in which disaster is right around the corner.
I agree with so many points about Jackson's illegitimacy. He didn't seem to work hard. He did force a system upon a court when he had no business doing so. He did never truly get with the current time of "small ball" NBA.
Why, though, was it necessary to ask Dolan to swoop back in and break up the regime after just three years? Was it simply due to the fact Phil ruffled some feathers pertaining to Melo?
Once Jackson realized his mistake in re-signing the eventual Hall of Famer, he did call him out in an old school fashion. As a fan, I was looking forward to Melo taking that anger out on the court against his opponents — not running to social media with childish responses while shutting down on the court.
Go ahead and cheer that the villain is gone. But don't think for one second this alternative is better.
Phil Jackson had the chance to become Glen Sather if we just allowed his "crazy" to fully take shape over five years. Was it a longshot? Perhaps. But it was better than the alternative, the current reality we're all living in.
Now that he's gone, we'll never know. We asked Dolan to hire a basketball man and get the hell out of the way. He did that.
We then foolishly asked him to break the regime up after three years. No trust. Now that Phil's gone, James Dolan is here to stay on the court at MSG.
Good luck New York Knicks. Maybe you did need a little "crazy" to fix such a broken environment.