The Toronto Raptors and Brooklyn Nets have agreed to a salary dump trade. In return for Justin Hamilton, the Nets will receive DeMarre Carroll, and a 2018 first round and second round pick.
A
drian Wojnarowski of ESPN, was first with reports of the Raptors – Nets trade.
Toronto has traded DeMarre Carroll, a future first-round and second-round pick to Brooklyn for Justin Hamilton, league sources tell ESPN.

— Adrian Wojnarowski (@wojespn) July 9, 2017
After re-signing Serge Ibaka and Kyle Lowry, the Raptors were still interested in making moves in free agency this summer but lacked the cap room to do so.
By unloading Carroll, who the team originally signed in the summer of 2015, to the Nets, the Raptors now have some room to tinker with their roster.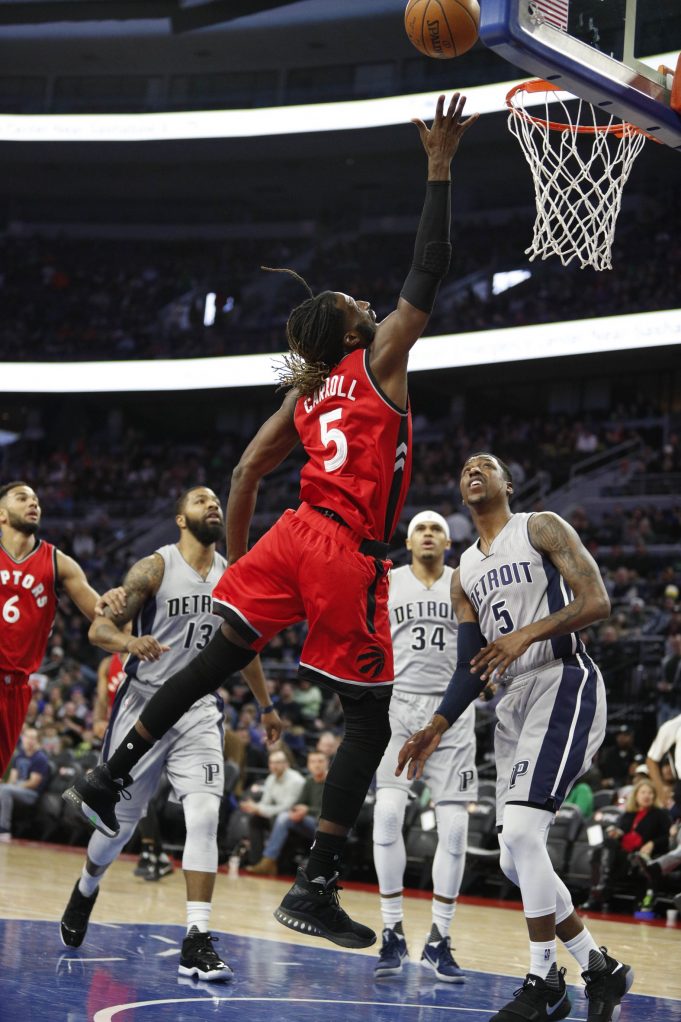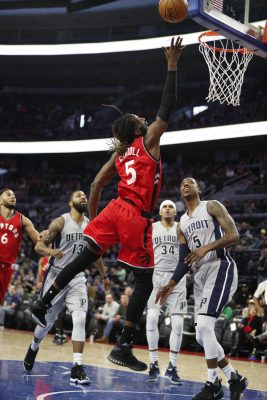 What's in it for Brooklyn?
A couple things are at play for the Nets in this trade, and they all make the Nets clear-cut winners.
Before this deal, the Nets didn't have a first-round pick in the 2018 NBA Draft, having dealt it to the Boston Celtics a few years ago.
With Toronto's lottery protected first-round pick, the Nets will be able to add a young talent to help with the rebuilding process.
If you keep up with all things Nets on Elite Sports NY, you know that the Nets desperately need a starting small forward.
In DeMarre Carroll they just might find one.
After an injury-ridden first year in Toronto, he bounced back last year, appearing in 72 games. Though he wasn't the All-Star he once was in Atlanta, he still averaged 8.9 points per game and 1.1 steals per game.
It's also worth mentioning that Brooklyn head coach Kenny Atkinson was a part of the Atlanta staff when Carroll was playing the best basketball of his career.
On a young and rebuilding team like the Nets, Carroll can focus on his all-around game while serving as a veteran mentor for the youngsters on the roster.
Grade this trade for the Nets?
Brooklyn is clearly not afraid to roll the dice. Though he's somewhat injury prone, Carroll was once a pivotal piece on a 60-win team and an Eastern Conference All-Star. Yes, he's owed $30-million over the next two seasons, but Brooklyn had plenty of cap space to take the hit.
Justin Hamilton wasn't any kind of huge contributor for the Nets. He averaged 6.9 points, and 4.1 rebounds in his only season with the team. At a minimum, getting the 2018 first and second round picks makes this all worthwhile, earning the Nets a B+ trade grade.
Neither side will be able to announce the deal until the Wizards decision to match the offer sheet the Nets offered to Otto Porter becomes official. With nearly $17 million in cap room left to sign free agents, expect more moves in and out of Brooklyn.