Earlier this week, Otto Porter signed a four-year, $106 million offer sheet from the Brooklyn Nets. Saturday night, Washington chose to match, meaning he will remain with the Wizards for years to come.
C
andace Bruckner, who covers the Washington Wizards for
The Washington Post
, first broke the news early Saturday evening.
The #Wizards have matched Otto Porter's max contract offer sheet from the Brooklyn Nets, The Post has learned.

Story coming soon.

— Candace Buckner (@CandaceDBuckner) July 9, 2017
No one doubted how easy a decision this was for Washington, it was merely a matter of watching the clock tick. The Nets made a monster offer, but in the end, any price was worth keeping Washington's core intact.
It's worth noting that this deal will make Porter the highest paid player on the roster, with a yearly average salary of $24.8 million. The Wizards will enter the luxury tax line for the first time in franchise history.
With 48 hours to report for his physical, Porter's deal will likely be finalized Wednesday, after the Wizards file the paperwork with the league.
For the Brooklyn Nets, the free agency hunt will continue, and one prospect has become a front-runner among the rest.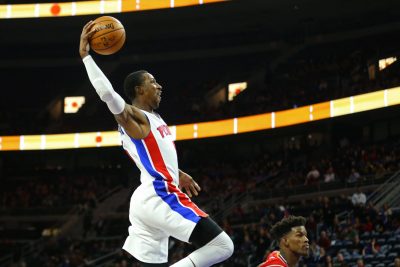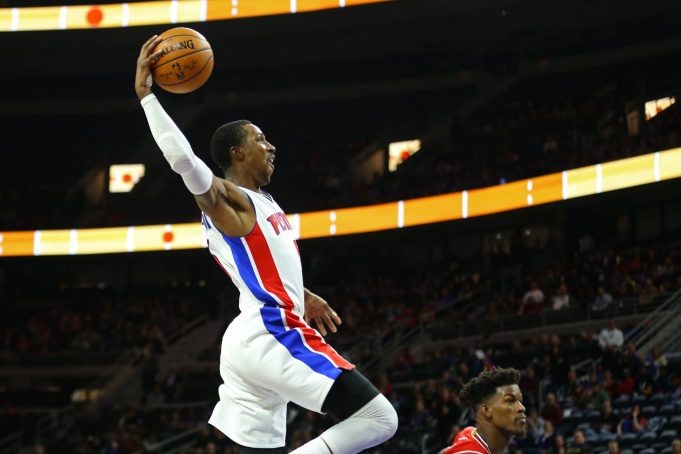 Thursday morning, Adrian Wojnarowski of ESPN reported that the Detroit Pistons had renounced the free agent rights to Kentavious Caldwell-Pope.
Detroit is renouncing Kentavious Caldwell-Pope, league source tells ESPN.

— Adrian Wojnarowski (@wojespn) July 7, 2017
Once a restricted free agent, the Nets ranked him as a top priority this summer, alongside Porter. Now that the Pistons have renounced Caldwell-Pope, expect an offer to be made.
One thing that will factor in where KCP ultimately signs: He's ready to get paid.
Pistons' highest offer to Kentavious Caldwell-Pope was 5 years, $80 million, per source. Salary "wasn't even close" to what KCP is seeking.

— Jake Fischer (@JakeLFischer) July 7, 2017
That's not great news for the Nets, especially if Caldwell-Pope is seeking what appears to be a near max contract, but it's not bad news either. If they're sure that he can fill the role at small forward and make an impact defensively, it will be an easier decision to make.
The Washington Wizards now face one option, whereas the Nets options and moves to come remain boundless. Now that they've matched the offer sheet, the Wizards will be regrouping and making another run at the Eastern Conference Finals, with the same team.
The Brooklyn Nets, however, can now either shed their remaining salary in veteran and expiring contracts or make a max offer to Caldwell-Pope. It's a good problem to have.