After a mediocre 2016 campaign, Eli Manning will be looking to bounce back this upcoming year with some new faces present. However, while he should produce at a higher level than he did last season, don't expect Manning to play at the level he did back in 2015.
L
ast year, the New York Giants came out of nowhere to break their five-year playoff drought. Led by a lethal and youthful defensive unit, the Giants were able to go 11-5 in year one of the Ben McAdoo era.
However, they were knocked out of the Super Bowl hunt by the Green Bay Packers in the Wild Card round. Regardless of their early exit though, there's an increasing confidence surrounding this Giant team with the 2017 season on the horizon. Their potential success, though, is heavily reliant on Eli Manning.
After a mediocre and alarming year, to say the least, the lingering question among many is whether Manning will bounce back and be his Super Bowl self?
When you take into account the upgrades that are present, Manning should be able to produce at a higher level than he did last year. To say that he'll perform at the level he did their prior though, may be a stretch. Finishing the year with 35 touchdowns (a career high), the best quarterback rating of his career (93.6), and the second most yards thrown in his 13-year tenure (4436), Manning endured arguably the best all-around year of his career in 2015.
In that same season, the Giants were in what was considered the "NFC Least." With the top three teams in the division (Redskins, Eagles, Giants) all hovering around .500, the crown was up for grabs throughout the entirety of the season. The Giants though, ultimately couldn't make their move when they needed to.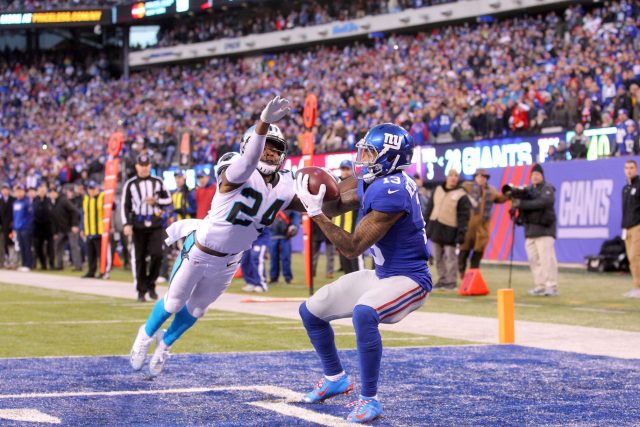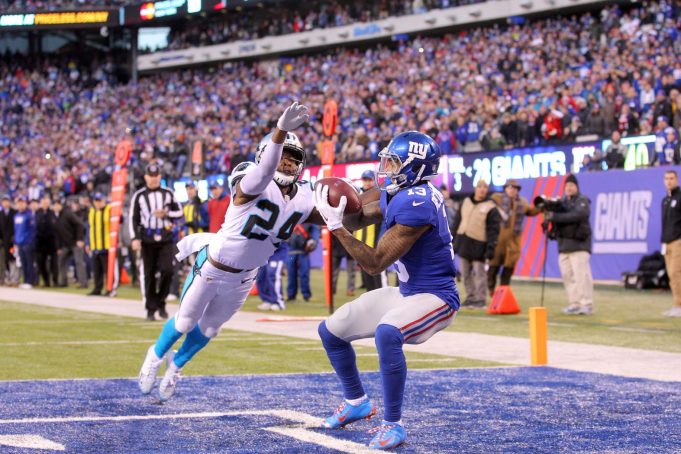 After being in a three-way tie with both Philadelphia and Washington at 6-7, the Giants proceeded to lose their final three games, finishing third place in the division. A big part of their inability to take advantage of the lackluster division was their defense.
Surrendering the most yards in the NFL, the Giants' defense was its biggest liability to a team that was simultaneously enduring an offensive juggernaut.
Finishing the year eighth in total yards, led by Manning and star wideout, Odell Beckham Jr., the Giants offense was what helped keep them competitive in a year where they were an abysmal 6-10.
After seeing the way they surrendered yards at ease though, the Giants went out and spent big bucks on improving their 32nd ranked defense.
Spending over $200 million on the defensive end, the Giants added much-needed help on that end of the ball. In fact, two of their free agent signees (Damon Harrison and Olivier Vernon) were immense reasons for the Giants' defense being the third best in the league against the run.
However, unlike the year prior, the Giants offense couldn't produce at a high level.
While their defense was everything they needed it to be, the Giants' offense couldn't back them up, as Manning and company were underwhelming, to say the least.
Finishing the year in the bottom ten in yards per game, and never having a 30+ point game, their offense was a massive let down; Manning was a big reason for their inability to duplicate their 2015 success.
While it was not the worst year of his career, Manning produced at a mediocre level. Finishing the year with just over 4000 yards and a rather low 26 touchdowns, to go along with a quarterback rating of just 86.0 – which was 22nd in the NFL — Manning was a disappointment for the Giants.
While many got on the offensive line for being unable to protect him at a reliable level, they can only take so much of the blame for Manning's 2016 struggles.
Did Manning have an offensive line that gave him enough time to find his wide receiver corp on an every down basis? No, but even when he was given the appropriate amount of time to operate, he looked lost.
Throwing a number of passes away and putting the ball in harms way all too often, Manning was unable to produce at the standard of a Pro-Bowl quarterback — which he's been categorized as in year's past.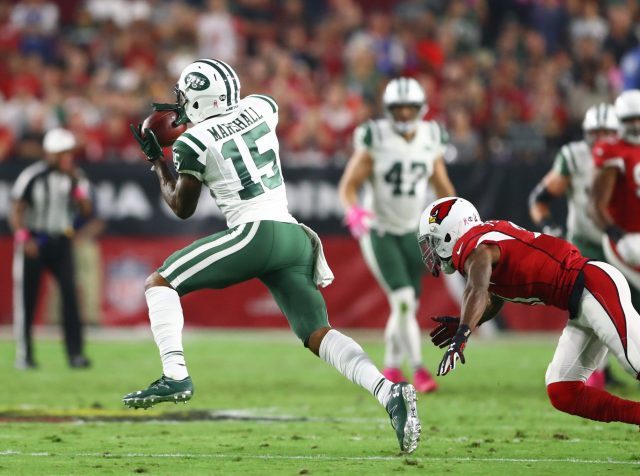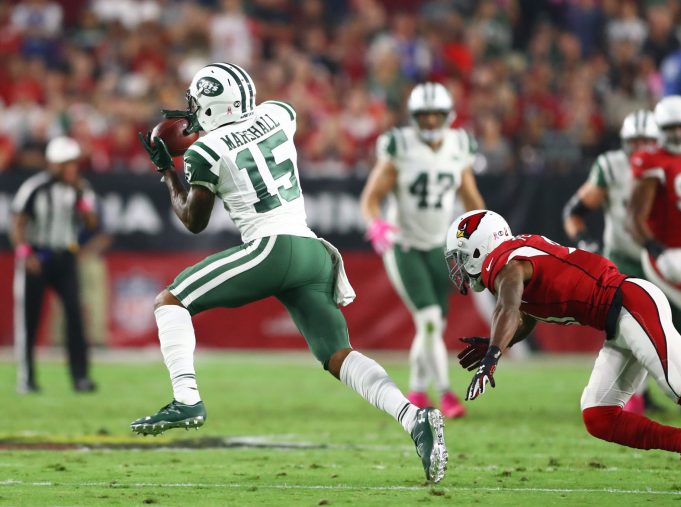 Now, with the addition of Brandon Marshall to his receiving core and some blocking help present (D.J. Fluker, Rhett Ellison), Manning should be able to perform at a higher level than he did in 2016, but to what extent?
With Marshall in the fold, alongside Beckham, second year man Sterling Shepard, and rookie tight end Evan Engram, Manning has all the weapons he needs to excel in the West Coast offense. However, while they are a bit improved and cannot be the sole reason for his struggles, their offensive line is still not great.
While the addition of Fluker and Ellison, as well as the return of John Jerry does assist their blocking efforts, neither one will be a big enough presence to help form a formidable line. With that in mind, Manning should have some more time to operate, but only so much. When he is granted that time though, he has new weapons such as Marshall and Engram to look for – ones which give him unique options.
In Marshall, he has a player who's a defensive mismatch given his 6 foot 4 stature and one that's been penciled in as one of the best wide receivers in the NFL over the past decade.
On the other hand, Engram gives Manning an option in the slot. While a tight end, Engram tends to gravitate towards lining up as a slot receiver – only adding to the Giants' offensive firepower.
When you put it all together, Manning will produce at a higher level than he did in 2016, but to play at the level he did the year prior is unlikely, when you factor in the mediocre line that remains present.