The New York Rangers have made several moves this offseason to bolster the defense while leaving behind a shallow offensive unit.
T
he New York Rangers Achilles heal last season was their wretched defense. The poor performance of Henrik Lundqvist and the struggles down the stretch can all be credited to an old, broken down, slow blueline.
Aside from the exceptions of Brady Skjei and Ryan McDonagh, the remaining Kevin Klein, Nick Holden, Dan Girardi, and Marc Staal all battled injuries while compiling stretches of poor performances.
This offseason, priority number one for GM Jeff Gorton was to dump potentially harmful contracts, infuse youth into the farm system and produce an NHL-caliber defensive core to help Henrik Lundqvist succeed.
Gorton has been able to accomplish all of the above with the trading of Derek Stepan and Antti Raanta, buying out Dan Girardi, drafting twice in the first round of the 2017 NHL entry level draft, and signing top free agent defenseman Kevin Shattenkirk. However, in doing so, Gorton has managed to leave the offensive side of the puck bare and shallow.
The New York Rangers are especial weak down the center, where many hockey connoisseurs believe championship teams are strong. The proof is in the pudding. Look at the back-to-back Stanley Cup champion Pittsburgh Penguins. Their centers include the likes of Sidney Crosby, Evgeni Malkin, Nick Bonino, and Matt Cullen. That's pretty damn deep.
---
---
The New York Rangers saving grace last season was their offensive depth. The team was strong down the middle with Derek Stepan, Mika Zibanejad, Kevin Hayes, and Oscar Lindberg. The supporting cast of wingers including, Mats Zuccarello, JT Miller, Chris Kreider, Jesper Fast, and Michael Grabner were also instrumental in adding depth scoring all season long. Let's also not forget the impact Tanner Glass had in the postseason. Never forget.
Fast forward to today. That offensive depth has been lost. Two of the four starting centers, including the number one center have joined new organizations. Derek Stepan traded to Arizona and Oscar Lindberg headed to Vegas via the expansion draft. Just as important as improving the defense, Gorton should have used free agency to plug the hole left behind on offense.
Free Agency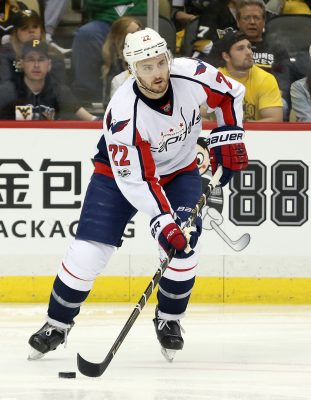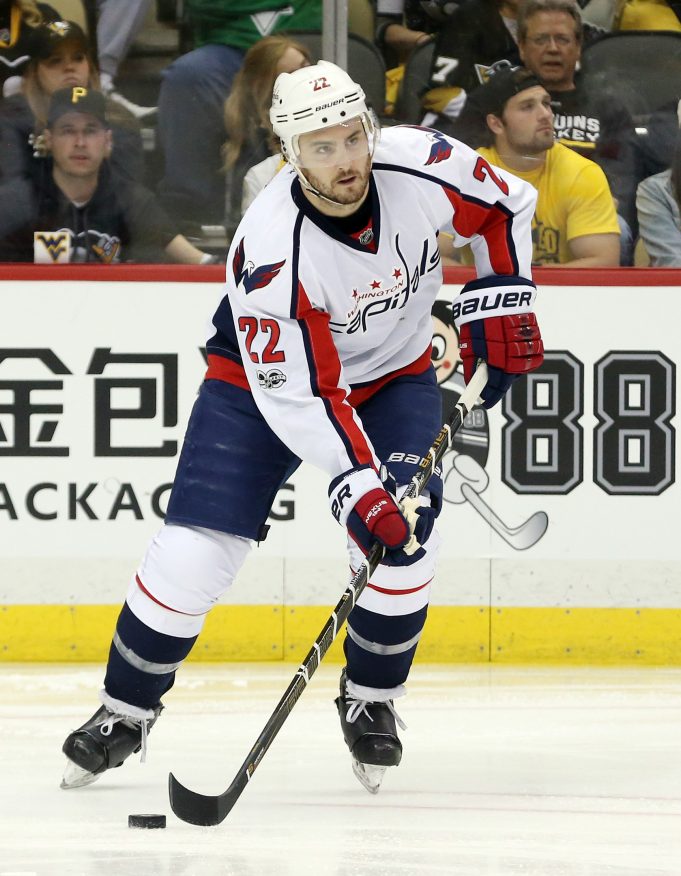 While the New York Rangers were busy negotiating terms with Kevin Shattenkirk's camp, potential centers were being scooped up left and right. Highly targeted Joe Thornton returned to San Jose on a one-year deal, Nick Bonino cashed in on a big season and signed a long-term deal in Nashville, Martin Hanzal took his talents to Dallas, and Patrick Marleau is moving to the hockey capital of the world, Toronto.
Granted it's unlikely the Blueshirts just let these guys slide by. The A-list free agents listed above often are in the driver's seat to accept one of the many deals thrown in their direction. However, Gorton and the organization missed out on some lower tier free agents that could have helped solidify the offensive depth. Players like Brian Boyle who signed with the Devils, Dominic Moore who signed with the Leafs, and Sam Gagner who signed with the Canuck could have been low-risk options to help round out the depth.
Assuming JT Miller is removed from the wing and will pencil in as the third center behind Zibanejad and Hayes there is still a vacancy at both center and wing. The Rangers have about $8.3 million remaining in cap space to sign Zibanejad, Fast and any other free agents. Jaromir Jagr and Thomas Vanek are still available to supplement the winger depth and should be looked at as potential options.
The Trade Route is More Likely
In the process of making moves this offseason, Jeff Gorton has managed to stockpile defenseman. There is currently eight NHL caliber defenseman on the 40-man roster.
The top two defensive pairings are already set in stone.
This leaves behind four D-men for 2 spots. Marc Staal, Nick Holden, Kevin Klein, Anthony DeAngelo. Assume Klein is in fact retiring, that leaves three. It's pretty easy to assume Staal will remain in New York given his no-move clause. Anthony DeAngelo is believed to be able to make the full-time jump to the NHL and be relied on every shift.
The clear odd man out is Nick Holden. Ironically, he also holds the most trade value and best bargain of a contract. Holden currently makes $1.65 million and is in the final year of his deal. Holden proved last season that he can be relied on for moderate minutes and could be an asset to a struggling defensive team.
It's unlikely that the New York Rangers would be able to acquire a top center, such as Duchene or Galchenyuk, with bait like Nick Holden even with a substantial draft pick thrown in the same direction.
Trading Holden to the Vancouver Canucks along with some draft picks could help the Rangers acquire either center Bo Horvat or Markus Granlund. Would the Winnipeg Jets be interested in Holden for one of their centers Adam Lowry or Shawn Matthias? These options are all speculation and a trade could occur with any of the 30 NHL franchises.
The bottom line is that Gorton has improved the defense but has to address the offense next. Whether he acquires extra forwards by trade or free agency the holes created thus far must be filled. If the roster remains as it looks today, the Rangers have simply replaced their offensive depth of yesteryear for defensive depth and resulted in a net gain of zero.