The NBA's free agent market is open for business, and we've already seen dramatic blockbuster trades. The Eastern Conference is getting weaker by the day. Will this impact the Brooklyn Nets hopes of one day returning to the post-season?
S
ince the draft, both
Jimmy Butler
and
Paul George
have been traded to teams in the Western Conference. This likely pulls the Pacers and Bulls out of playoff contention for next season.
Last season, Indiana finished as the seventh seed, and Chicago as the 8th in the Eastern Conference. Sure, the Brooklyn Nets finished 15th, so it's a long shot; but this opens an opportunity for every team in the East.
Though it's still in the air, the Atlanta Hawks could be facing the departure of star Paul Millsap. Pair that with the Dwight Howard exit, and they're likely out of playoff contention as well. That makes three post-season appearances from last year that won't repeat come May.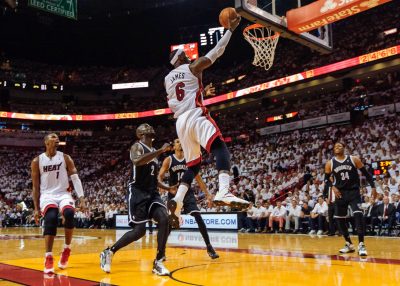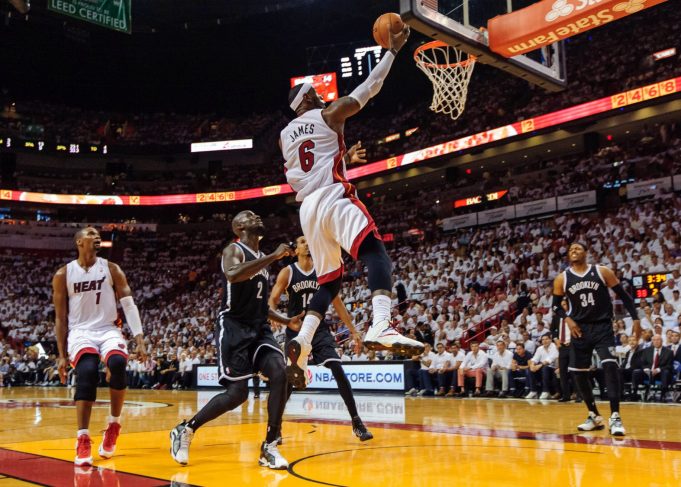 It's looking better and better for the Brooklyn Nets, who haven't seen the playoffs since 2015 when they lost to the Atlanta Hawks in the opening round.
Now, the Nets can't rely on all Eastern talent to move out West. There's plenty of work laid ahead, and they won't berth the post-season simply by way of luck.
Free agency just kicked off, and Brooklyn has the cap space to make a serious signing. With nearly $35 million projected, they could either offer the max to a star or sign multiple role players.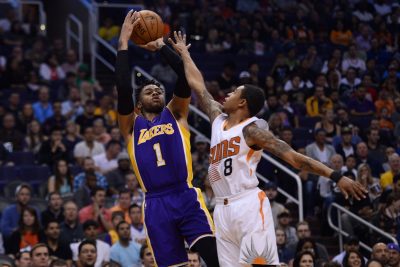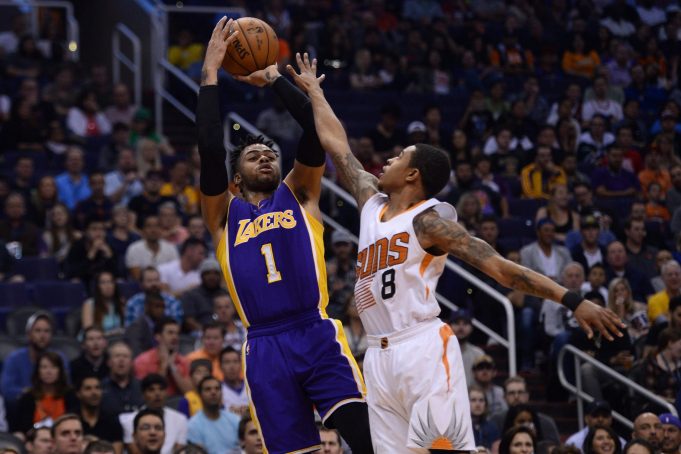 Just before draft night, the Nets traded franchise player Brook Lopez for a package around D'Angelo Russell, a sign they were committing to a new era. A young and undeveloped guard, he could very well be a part of the solution, and the Nets team that does eventually return to the playoffs.
Barring injury, Jeremy Lin is a competent point guard with a reputable basketball IQ. Pairing him alongside Russell makes for a backcourt full of talent, and two great ball handlers. The young core of Sean Kilpatrick, Caris LeVert, and Rondae Hollis-Jefferson are getting better every game, and are preparing to take big leaps come October.
An abundance of talent has fled the Eastern Conference, by way of heading West. As the week continues, it's likely more players will follow the trend.
The Brooklyn Nets, however, are doing the exact opposite. Head coach Kenny Atkinson is determined to harness the young talent and develop it. After working four seasons with the Atlanta Hawks, he knows what it takes to reach and succeed in the post-season.
Whether it's this season, the next, or the one following; the Nets will find playoff contention, assuredly by way of their infamous Brooklyn Grit.