The New York Rangers are now just one day away from free agency with major holes to fill. Who will wear red, white, and blue this season?
The National Hockey League free agency period begins Saturday, July 1. As usual, the New York Rangers promise to be very active on the most exciting day of the offseason.
General Manager Jeff Gorton has made it very clear that his goal is to "rebuild on the fly", implying that New York has to also maintain that "win now" mentality. So far this offseason, Gorton has stuck to his two-pronged approach.
Firstly, Dan Girardi was bought out and shortly after Derek Stepan and Antti Raanta were dealt to Arizona. The "win now" prong was executed by clearing much-needed cap space. This will allow the Blueshirts to be active come this Saturday.
Secondly, the "rebuild on the fly" prong was maintained by actual drafting in the first round of the NHL Entry Draft last weekend. Hell, we actually picked twice. Gorton made it clear selecting Lias Andersson seventh overall and Filip Chytil twenty-first overall that the New York Rangers need to revamp the farm system with almost ready to compete in the NHL prospects.
Hopefully, this two-pronged approach will pay off with the Blueshirts hoisting the Stanley Cup in 2018. How do we get there? Start by finishing the defense and acquiring a backup goaltender.
Finishing the New York Rangers Defense
The Stepan and Raanta trade wasn't a complete loss. The seventh overall pick traded in the deal drafted the promising young center, Lias Andersson. Although most "fans" on twitter would say otherwise, the acquisition of Anthony DeAngelo may prove to be a great value for the Blueshirt this season. This kid has serious offensive potential and could slot into the NHL at the start of the season.
The state of the Rangers defense looks scary. As it currently stands, we have the following.
That third pairing could bring back nightmares from last season. That can not be allowed to happen again this year. The easy solution is to find a right-handed defenseman who can be paired with Ryan McDonagh. The challenging part is finding the right guy to fit the bill.
The obvious choice is Kevin Shattenkirk. Look, there is no denying that he fills all the voids the New York Rangers have on the blueline. In a salary cap free league, sure, sign him up. The reality is that given Shattenkirk upwards of $7 million for 7 or more years is ludicrous. If Gorton has learned one thing it's to never guarantee big contracts ala Dan Girardi, Marc Staal, and Derek Stepan.
Yes of course NYR have checked in on Shattenkirk and will talk on Sat. but he would have to leave millions on table to sign.

— Larry Brooks (@NYP_Brooksie) June 29, 2017
The whole "hometown discount" theory only works to a certain extent. The Rangers, to be able to secure Mika Zibanejad, Jesper Fast, and fill all other roster voids, would be able to offer a top defenseman $5 million, $6 million maximum. Shattenkirk is not going to leave a couple million dollars and a few years on the table. I mean come on, would you?
If not Kevin Shattenkirk, then who?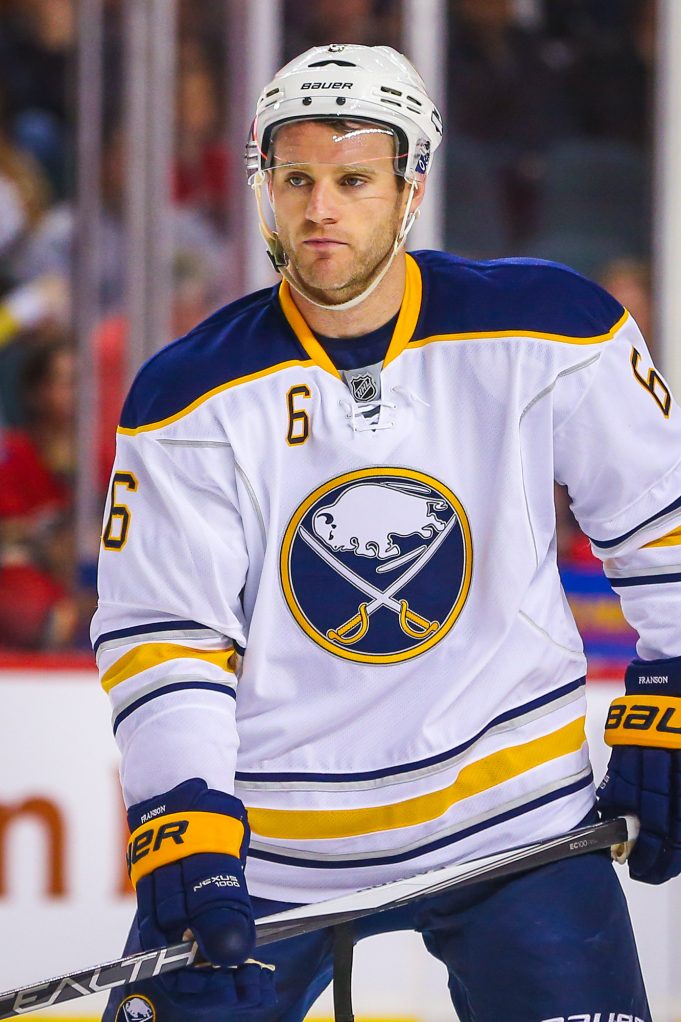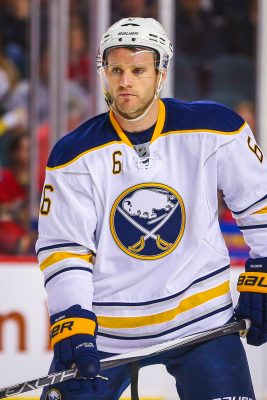 Cody Franson and Michael Stone would be two right-handed D-men that the Blueshirts should take a hard look at.
Franson is a big, defensive-minded blueliner who can give you steady minutes five on five and on the penalty kill. Franson is coming off a two-year deal with the Buffalo Sabres at $3.325 million per year. He will likely request a similar deal to Brendan Smith, 2-3 years at just over $4 million. Franson could be the safer and cheaper option for Gorton to pair with McDonagh.
If the Blueshirts decide to try to stay clear of Shattenkirk but still want a more offensive defenseman, Michael Stone could be the better option. Stone, who was traded to Calgary at this year's deadline, spent most of his time struggling with the Arizona Coyotes. In 2015-2016, Stone was able to post six goals and 30 assists on a terrible Coyotes team. Stone would be more costly than Franson, likely asking for 2-3 years at around $5 million.
If Jeff Gorton is willing to shed a few draft picks and take a chance, the New York Rangers should try and acquire restricted free agent defenseman Colton Parayko from the St. Louis Blues. Parayko has shown tremendous offensive skill and a big shot from the blueline in his first two seasons in the NHL. Admittingly, acquiring a restricted free agent from another team is rare, but can happen. Additionally, the Blues would likely match anything offered, unless Gorton was to throw a good amount of money and term at Parayko. Hey, sometimes dreaming is nice.
The bottom line is that another defenseman is necessary for the New York Rangers to compete next season. Who will Jeff Gorton and the New York Rangers end up with come opening night?