The Brooklyn Nets moved long-time franchise cornerstone, Brook Lopez. Could Jeremy Lin be on his way out as well?
T
he trade between the Los Angeles Lakers and Brooklyn Nets last Wednesday was the conclusion of two eras for two different clubs.
For the Los Angeles Lakers, they're ready to win and win right now.
For the Brooklyn Nets, it's time to slow down the pace and invest in young talent.
That being said, Jeremy Lin will be the oldest starting player on the roster at 28 years old. Not old by any means, but the oldest nonetheless.
While you need veteran contributions in the locker room with young teams, Lin may prove overpaid for that role.
Lin was signed last summer to a three-year, $36 million deal. For his output, that's a very team friendly contract, especially for a team in need of a temporary point guard fill.
This makes him extremely expendable by way of a trade. Here's a look at teams that may pursue Lin should his name come up as available.
---
Indiana Pacers
Indiana has most recently been linked as suitors for Rajon Rondo, pending the Bulls team option. Current point guard Jeff Teague is set to be a free agent this summer.
With Paul George's exit inevitable, Teague could jump ship and continue his aspirations of winning a championship. Should he separate from the Pacers, they'll need a replacement, and the Nets may have the perfect one.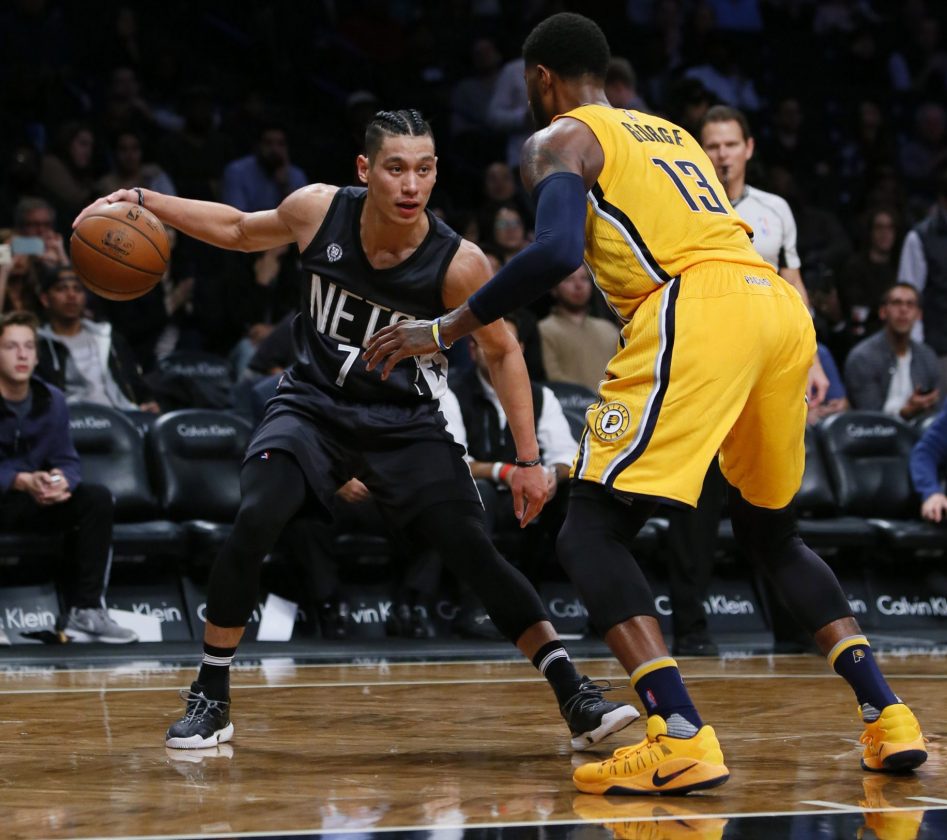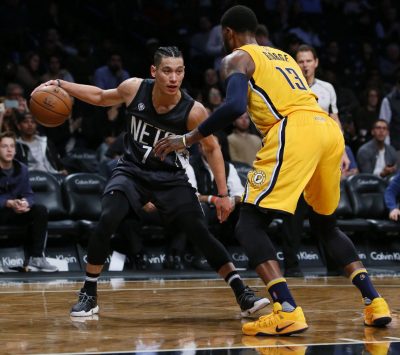 Regarding a trade with Indiana, two names come to mind: Glenn Robinson III and Monta Ellis.
Last year's Slam Dunk champion, Robinson showed potential aside from dunk skill, posting career highs in points and rebounds per game. Ironically, he posted his season-high of 20 points in a win over Brooklyn.
A twelve-year veteran, Monta Ellis has seen better days. Aside from his rookie season, this past season was his lowest points per game average of his career at 8.5. Regardless, Ellis is on an expiring contract and will provide defensive prowess for the young Nets.
Minnesota Timberwolves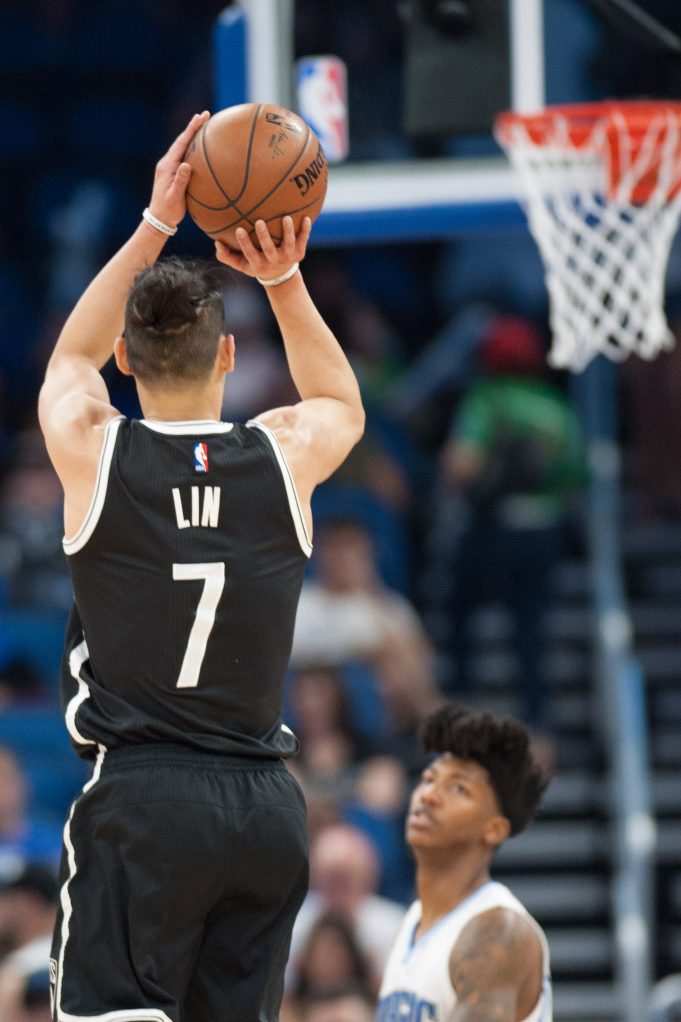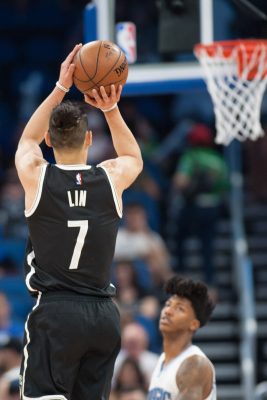 The Wolves are actively shopping a point guard after trading away both Zach LaVine and Kris Dunn to the Bulls for Jimmy Butler.
Without an efficient scorer at the point, head coach Thibodeau's system in Minnesota will never thrive. Knowing they can get Lin for the right price, the Timberwolves may succumb to one last roster upgrade this summer.
One player that stands out on their roster is young guard Tyus Jones. He didn't have a superstar rookie season, but who can blame him when placed behind the plethora of guards once held in Minnesota?
He averaged 3.5 points and 2.6 assists per game. Looking to add depth to the guard position behind Ricky Rubio, a Jeremy Lin trade makes sense for the Timberwolves.
New York Knicks
No option is completely out of the realm of possibilities. Not even a Linsanity-Knicks reunion. The New York Knicks just drafted a point guard, Frank Ntilikina, in the draft, but he won't be ready to serve as the primary guy for a year or two.
Furthermore, Derrick Rose is receiving attention from other teams and may leave in hopes of a bigger paycheck.
The Knicks know Jeremy Lin. In the darkest of times, bringing in a familiar face may appease any growing discontent among fans. The last time the Knicks went to the postseason? The year Linsanity was born in New York.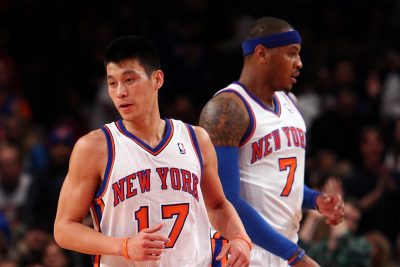 As far as assets are concerned, a package of Lance Thomas or Kyle O'Quinn would be optimal. O'Quinn is on an expiring contract and is coming off a career year (6.3 points, 5.6 rebounds, 1.3 blocks). Brooklyn could use the rebounding boost.
Thomas hasn't quite found his stride in New York after facing injuries again and again. Once again, an excellent example of a team friendly contract and a player Kenny Atkinson may be keen on developing.
In Conclusion
Last season, Lin averaged 14.5 points, 5.1 assists and 3.8 rebounds per game.
It's unlikely the Nets move Jeremy Lin off the books this quick, but after his injury, last year, coupled with D'Angelo Russell's addition, it's an option worth exploring.
Sending the point guard in a trade would prove the Nets are ready to start over. And this time, it'll be the right way.