The Brooklyn Nets shocked their fans Wednesday afternoon, trading away franchise player Brook Lopez. Now that he's out of the picture, who's next to pick up the mantle?
T
he Brooklyn Nets have found themselves bracing for rebuild, made certain by the departure of their franchise player. However, even for a team in the state of rebuilding, one player has to be the face of the franchise.
There's always one player you think of immediately when someone mentions a specific NBA club. For the Cleveland Cavaliers it's LeBron James, the Houston Rockets have James Harden, for the New York Knicks it's Carmelo Anthony, and so on.
Now that they've traded theirs, who will fans think of when the Brooklyn Nets are mentioned?
First, Let's Rule Out Who It Won't Be
Certain players on the roster simply aren't eligible to take on this role due to a number of factors: age, play style, contract.
Here's who isn't eligible to take on this franchise.
To begin, we can rule out Lopez' replacement. Though he is an NBA champion, he has since disappeared from the stat sheet after a season with the Los Angeles Lakers.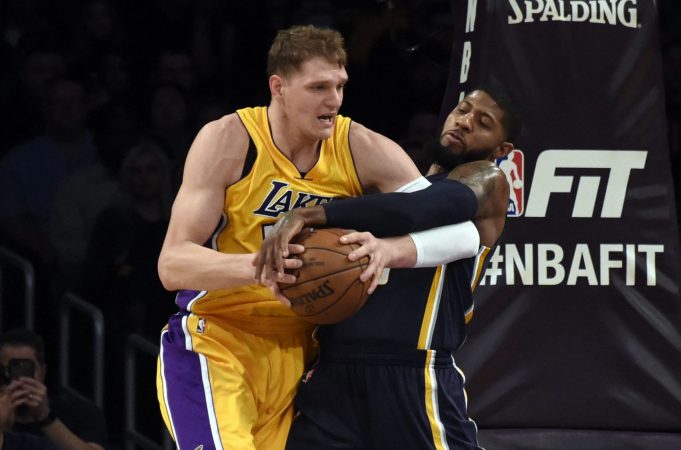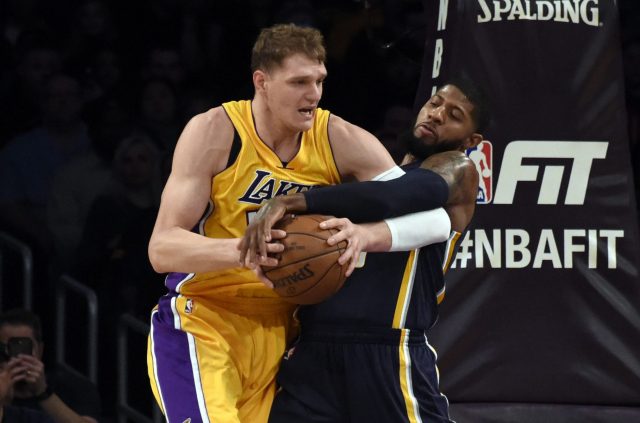 In one season as the Lakers starting center, Mozgov averaged 7.4 points and 4.9 rebounds. He's already 30 years old, and just doesn't impact the game enough to even win the fans over, let alone lead this team.
Barring any free agent signings, Mozgov will ironically be the highest paid player on the Nets roster. As was Lopez.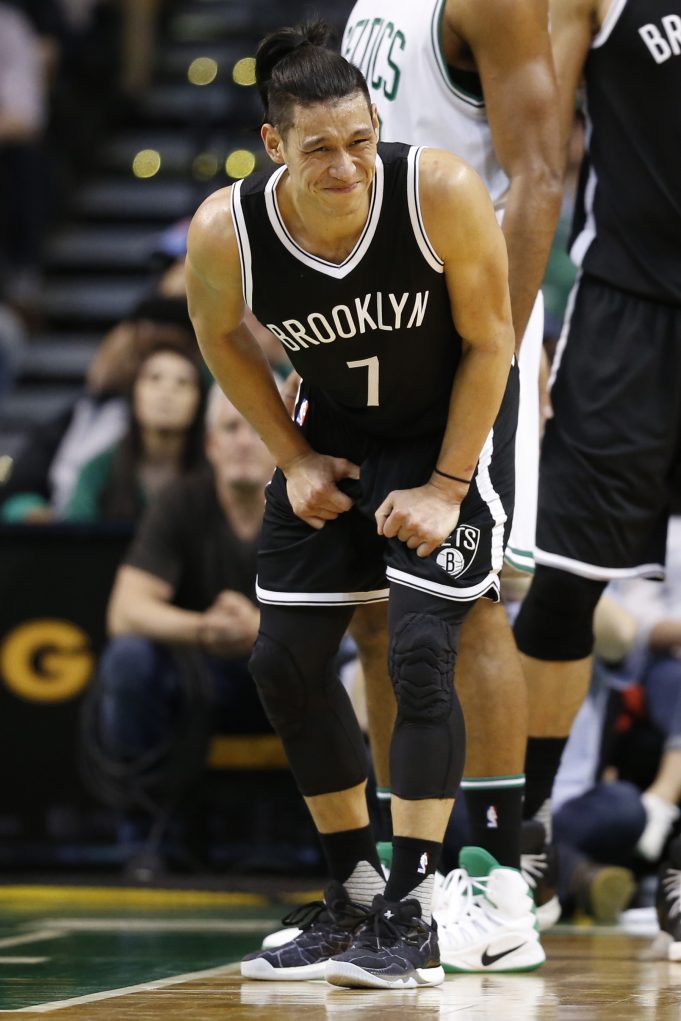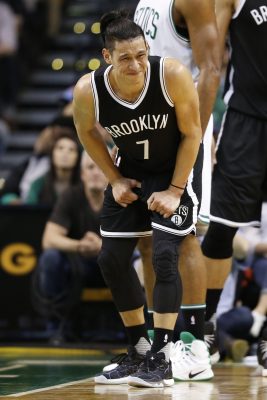 has been great for the Nets since signing his three-year/$36-million dollar contract in the summer of 16′. However, in his first season with the team, he only played in 36 games, injury-ridden with an ankle issue.
Despite his health, Lin managed to make an impact in the games he was available. He averaged 14.5 points and 5.1 assists per game.
For Lin, the opportunity to man a franchise was prior. He was huge in both Houston and New York, where he earned the nickname Linsanity. 
Though in his prime, that window has closed, now playing for the 6th team in his seven-year career.
Will he still be a huge contributor for the Nets? Absolutely.
Will he be the face of the Brooklyn Nets? It's unlikely.
broke out into a big contributor for the Nets last season. Originally signed to separate 10-day contracts, his performance earned the New York native a two-year deal worth around $2.4 million.
Last season, Kilpatrick averaged 13.1 points and four rebounds per game. Not to mention his 38-point performance in a win over the Los Angeles Clippers, both season and career-highs for the shooting guard.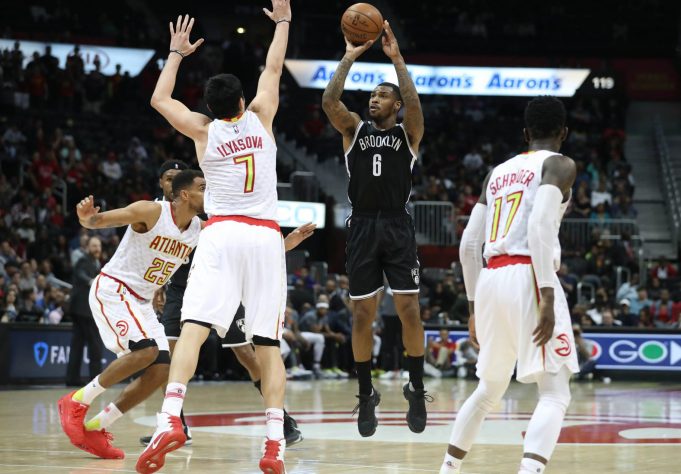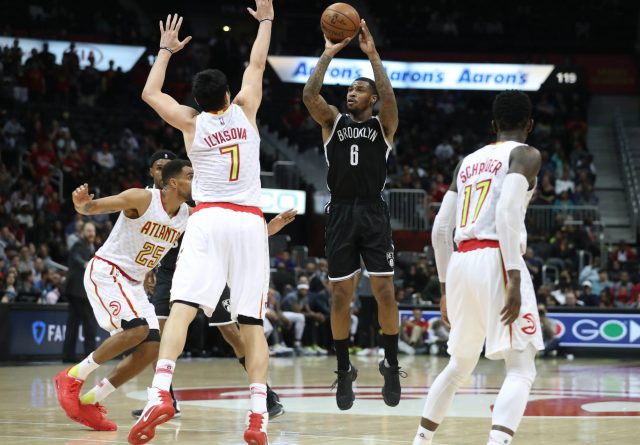 One downside, and factor that may prevent this young star's breakout, his injury. Nothing major, Kilpatrick did only miss 12 games, but his hamstring issues were nearly season ending.
This year, he has another opportunity to progress even further, and he'll need to if he hopes to remain with this franchise. Should he step up into a bigger role, he becomes a serious candidate. As for now, don't expect his jerseys to be a top seller.
Now, a Look to the Future
The next franchise face of the Brooklyn Nets will need to be young, with potential and the capability to lead the team.
The top candidates.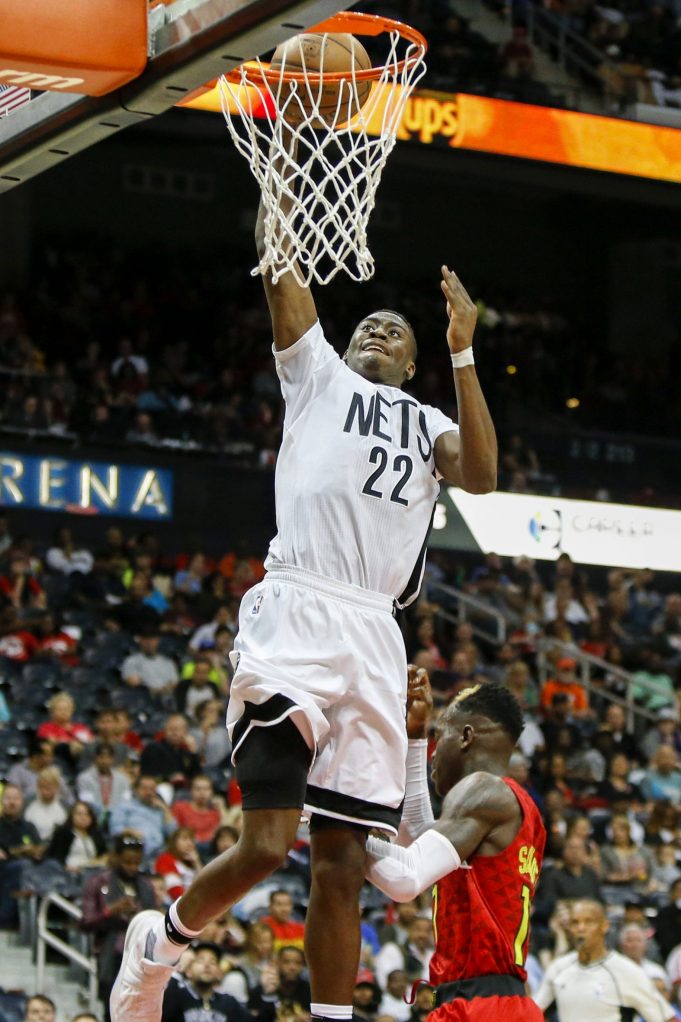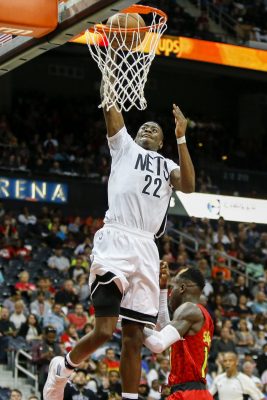 Selected with the 20th pick of the 2016 NBA Draft, the Nets traded Thaddeus Young to the Pacers in exchange for the young forward. In a breakout rookie season, LeVert averaged 8.2 points, and 3.3 rebounds per game.
After missing the first two months due to prior injury, Caris surprised fans after stepping onto the court December 7th. Within one month of his return, he posted 19-point performance in a loss to the Cleveland Cavaliers.
His second half of the season comeback provides hope for an even better sophomore start. The Nets are certainly high on LeVert, taking into account their trading of a starting player to place him on the roster. Should the former Michigan Wolverine bounce back even harder, he may become a fan favorite.
The Brooklyn Nets most recent draft pick, Allen was selected with the 22nd overall pick on Thursday night. In defense of the eligibility for this rookie, the Nets were looking for Lopez' replacement in the draft. Whether in relation to the center position, or importance to the franchise, is up to you to interpret.
Allen spent one season playing college ball at the University of Texas, where he was, to be honest, slightly inconsistent. Regardless, it's those flashes of potential and displays of rim protection and offensive rebounding that found him on the Nets.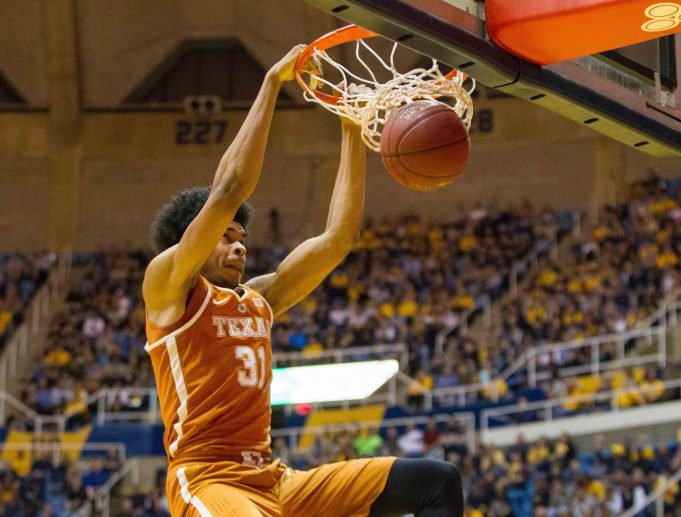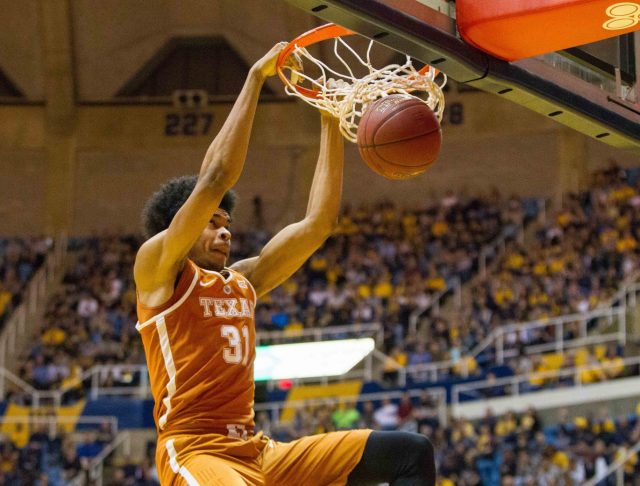 In one year as a Longhorn, Allen averaged 13.4 points and 8.5 rebounds per game. Pairing his versatility with his size, this big man has all the signs of a future star rim protector. Where the Nets' former big man lacked in rebounding, Allen may find strength. Where he lacks in size, he makes up for in speed.
He'll need time, but should he find his stride sooner than later, he very well may fill the franchise shoes waiting for him at the Barclay Center.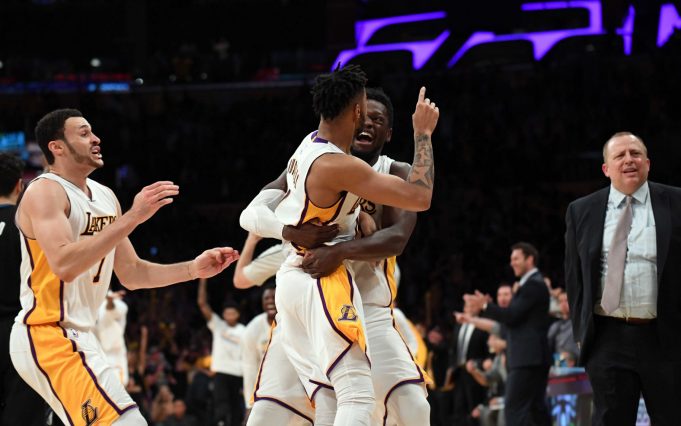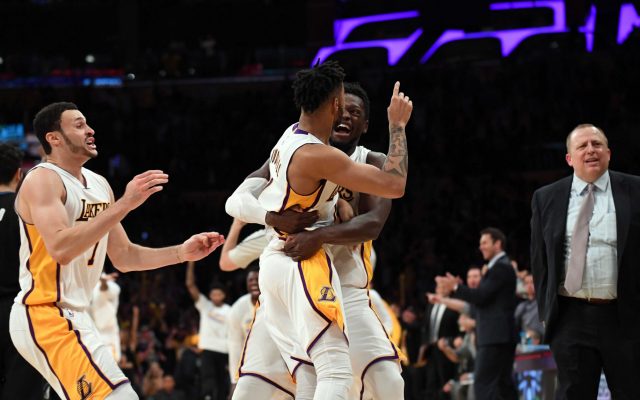 is a dark horse candidate I know, but the potential is there. Originally drafted second overall to the Lakers, Russell was designated to lead the franchise. However, the team's front office grew impatient and gave up too quickly on untapped potential.
General manager Sean Marks, and head coach Kenny Atkinson realized his potential and didn't hesitate to steal him when the opportunity was presented. Last season with the Lakers, Russell's first year at the helm, he averaged 15.6 points, 4.8 assists, and 1.4 steals per game.
Reported with "maturity problems," it's the one factor that could potentially stall his status on the Nets. There's no doubt he'll grow out of it, but the timing of said development will be crucial in determining his role with the franchise.
In Conclusion
Replacing your franchise player isn't an overnight fix, it takes time, maybe even years.
Barring injury, trade, and future free agents, one of the three mentioned has serious potential to become the new face of the Brooklyn Nets.