Former New York Jets defensive end and all-around good guy, Marvin Washington, stops by Schwartz on Sports to discuss the Big Daddy Youth Football Camp. 
What to do? It's an interesting thought when you're a New York Jets fan. 
What do you do these days as a fan of the green and white, knowing that the 2017 NFL season is all-but-guaranteed to be a bummer?
One answer revolves around thinking about better times. More specifically, some of the good guys who've come through the organization. One such example is No. 97, defensive end, Marvin Washington.
Washington, who was drafted in the sixth round of the 1989 NFL Draft out of Texas-El Paso, worked his way into a starting caliber defensive end and made sure he left his mark on the organization.
In eight seasons with the Jets, he started 96 games while accumulating 40.5 sacks, 386 tackles, 10 forced fumbles and one brilliant interception. These days, he's using his football knowledge for the greater good, contributing to the Big Daddy Youth Football Camp.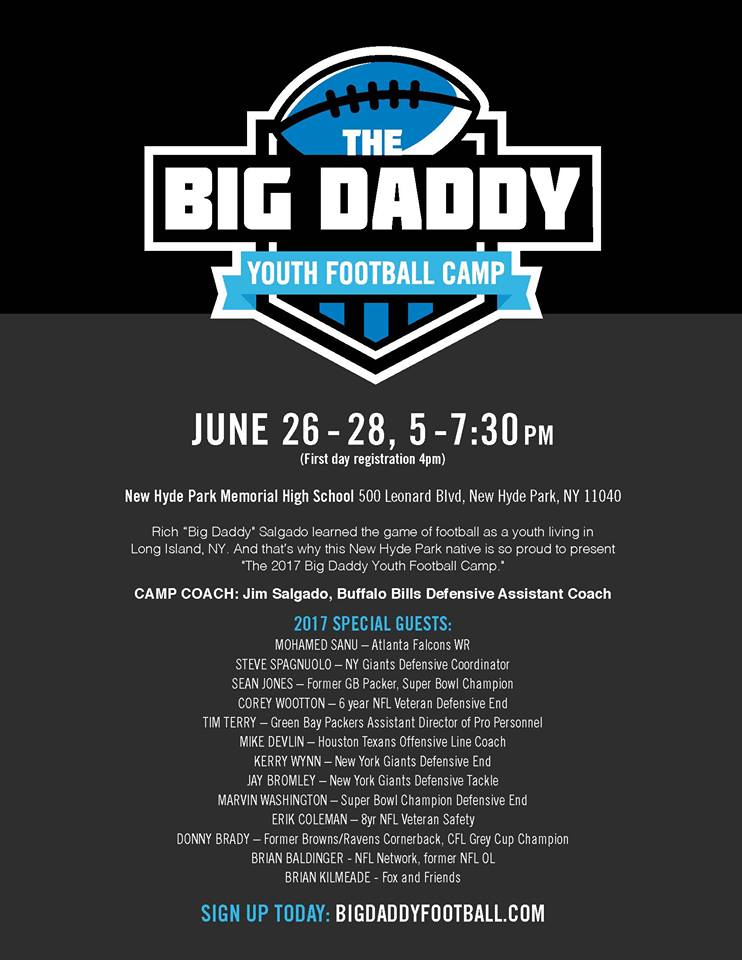 The camp takes place Monday to Wednesday, Jun. 26-28 at New Hyde Park Memorial High School on Long Island and Marvin will be there on Tuesday. In addition, we also talked about his playing time with the Jets, his friendship with the late Dennis Byrd and his thoughts on the current situation in Florham Park with his former team: