B
rook Lopez was drafted 10th overall by the New Jersey Nets back in the 2008 NBA Draft. Coming out of Stanford University, Lopez averaged 19.3 points, 8.2 rebounds and 2.1 blocks per game in his sophomore season.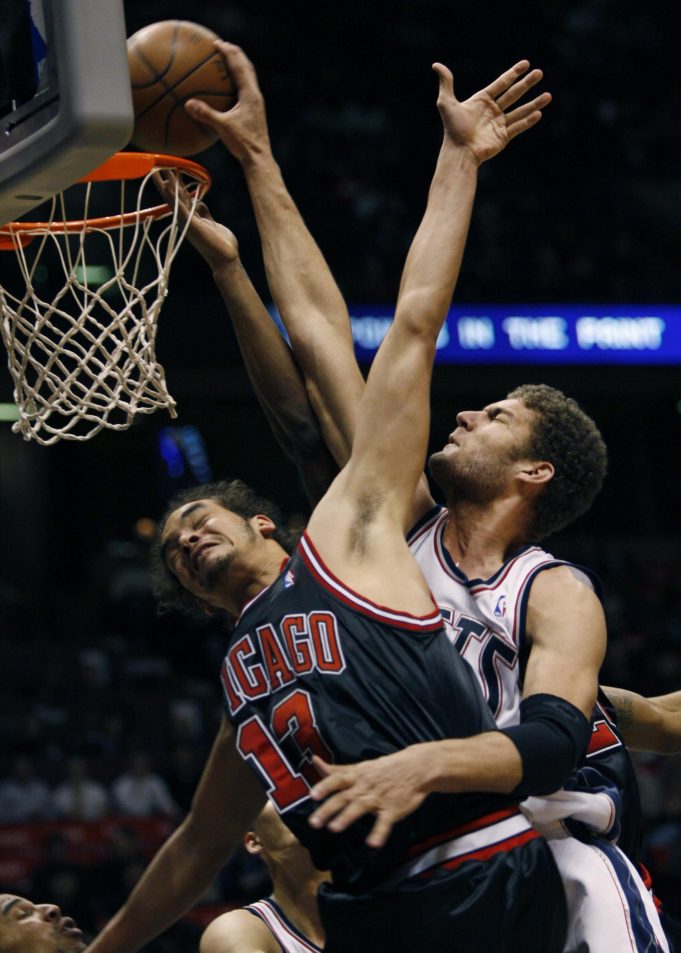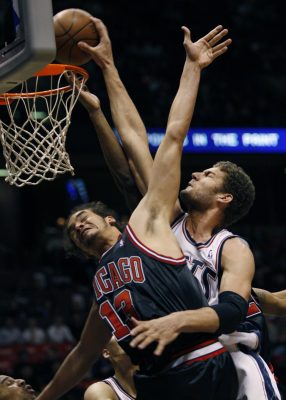 After being drafted, an injury to center Josh Boone opened the starting position for Lopez. He immediately assumed the role. In his rookie season, he averaged 13.0 points, 8.1 rebounds and 1.8 blocks per game. Although he earned two Rookie of the Month awards, he fell to third place in the Rookie of the Year vote.
In his fifth NBA season (12′-13′), Lopez received his first and only start in the NBA All-Star Game after point guard Rajon Rondo withdrew with an ACL injury. That same season, the Nets would berth the playoffs for the first time in his career, but were eliminated by the Chicago Bulls in seven games.
Now, as the Brooklyn Nets, they made the postseason again in 2015. Lopez was dominant against the eventual NBA champions, averaging 19.8 points, 9.0 rebounds and 2.2 blocks in the six-game series.
The Nets would fail to reach playoffs for the following two seasons, despite Lopez' emergence as a top-10 center in the league. His final year in Brooklyn, he averaged 20.5 points, 5.4 rebounds, and 1.7 blocks per game.
10,000 Point Club
In a win over the Sacramento Kings on March 1st, 2017, Lopez recorded his 10,000 career point. It's worth noting he's the second player in franchise history to hit the milestone.
The Best Brooklyn Net … Ever?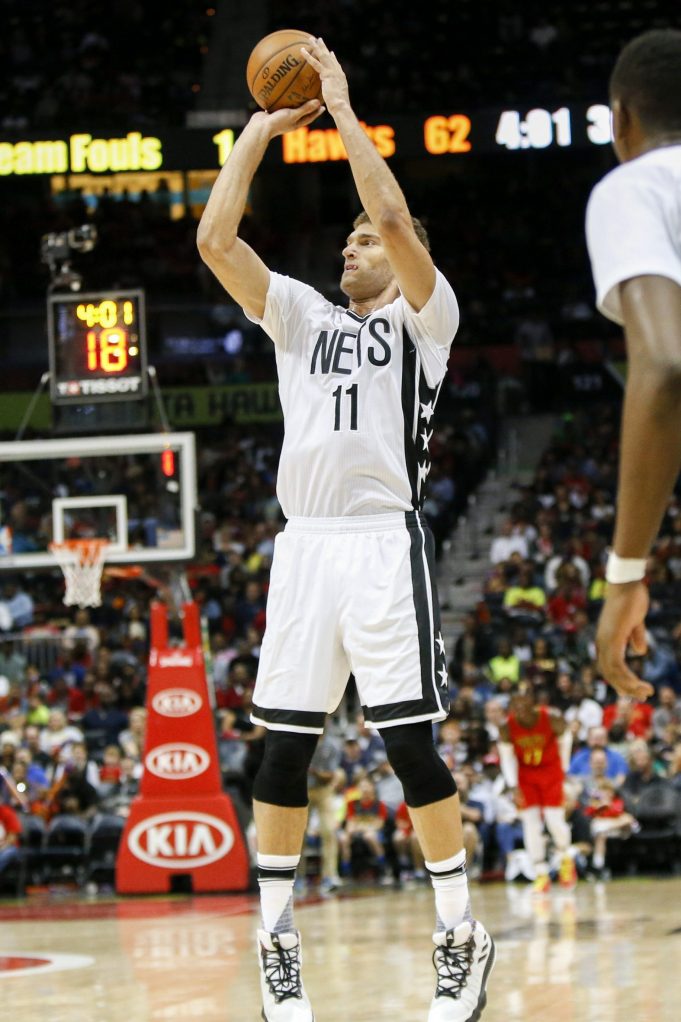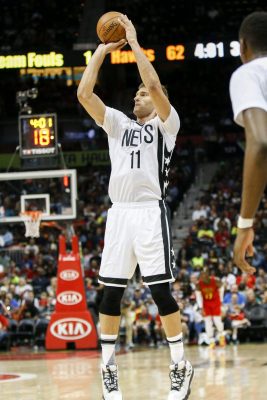 Through a nine-year career with the Nets as a franchise, Lopez surpassed many of the former greats and climbed the franchise leader board. For now, here's where he stands in the franchise:
1st in point, 10,444
1st in blocks, 972
1st in field goal attempts, 7,998
1st in field goals made, 4,044
1st in offensive win shares, 33.8
2nd in games played, 562
2nd in offensive rebounds, 1,486
3rd in total rebounds, 4,005
3rd in free throws made, 2,219
5th in defensive rebounds, 2,519
6th in blocks per game, 1.7
9th in field goal percentage, 50.6
It's safe to say he's left his stamp on this franchise, and always be a part of the top Nets players. One thing this list is not accommodating for is his dedication to the franchise.
In his nine-year career with the team, the Nets went 259-468, a .553 win percentage. They recorded six seasons with less than twenty-five wins and only saw the playoffs twice.
He was a free agent in 2015 and likely could have made decent money elsewhere. His patience and dedication to the Nets as a franchise outweighs any other stat. Lopez saw the darkest days of this franchise and did everything in his power to make the team better.
In Conclusion
Lopez will undoubtedly go down as one of the best to ever don the Nets uniform. Through nine seasons, he averaged 18.6 points, 7.1 rebounds, and 1.7 blocks per game.
He will be missed, but his departure also signals the start of something great. Here's to the past, but at the same time, a brighter future for the Brooklyn Nets.