The addition of Jets' wide receiver Brandon Marshall has been perceived in two different ways, however, there are 3 reasons why the New York Giants' signing of him cannot fail.
C
oming off their successful 2016 season, in which they went 11-5, the New York Giants went into the NFL offseason looking to add onto their up and coming core. They did so by
bringing in former New York Jets' wide receiver Brandon Marshall on a two-year, $11 million dollar deal
.
The 11-year veteran has been viewed as one of the NFL's elite wideouts in year's past and is just one year removed from a 1502 yard year. Last year though, Marshall finished the year with roughly half that amount of total yards. However, a big part of that was the lackluster play at the quarterback position with both Ryan Fitzpatrick and Bryce Petty.
The big picture with Marshall though, is that he's a proven veteran wideout, however, some perceive his addition to big blue as a minor one — a notion which makes no sense. Here are three reasons why his signing was a shrewd one and one that will not fail.
1) Potential Plaxico Burress-Like Impact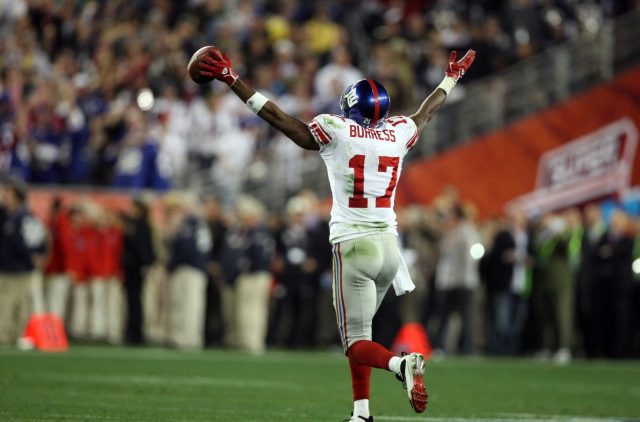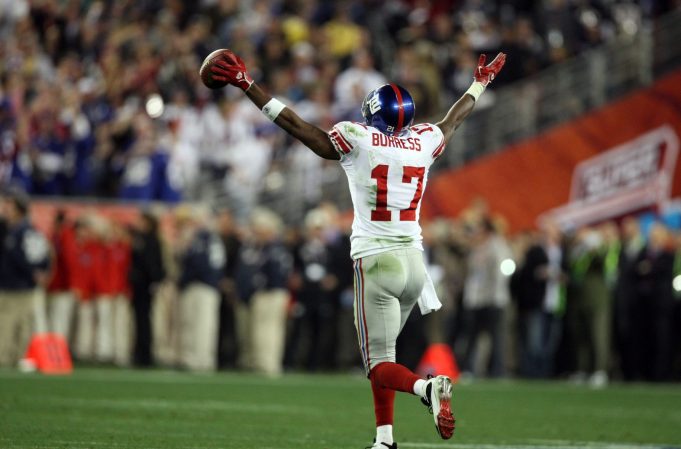 One of the facets of Marshall's game that stands out is his height. Standing at 6-foot-4, Marshall is a massive target on the outside — a facet of his game that is near identical to former Giants' receiver Plaxico Burress.
In his four years with them, Burress was a mismatch on the outside for Eli Manning and the Giants offense. Given his 6-foot-5 frame, Burress was a mismatch for opposing corners.
Allowing him to throw it deep downfield without hesitation, Burress gave Manning a massive target and asset to work with. That part of Burress' game was key to the Giants 2007 Super Bowl run. Could Marshall be Burress 2.0?
If you look at their career's matched up next to one another, Marshall has not won a super bowl, but he's had an all round better career than Burress. With eight 1000+ yard seasons under his belt, coupled with his height nightmare, Marshall will have a Burress like impact and then some on the Giants offense in 2017.
2) Potential Massive Decoy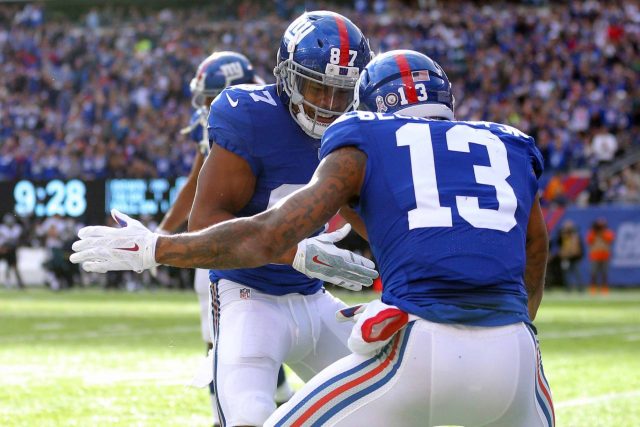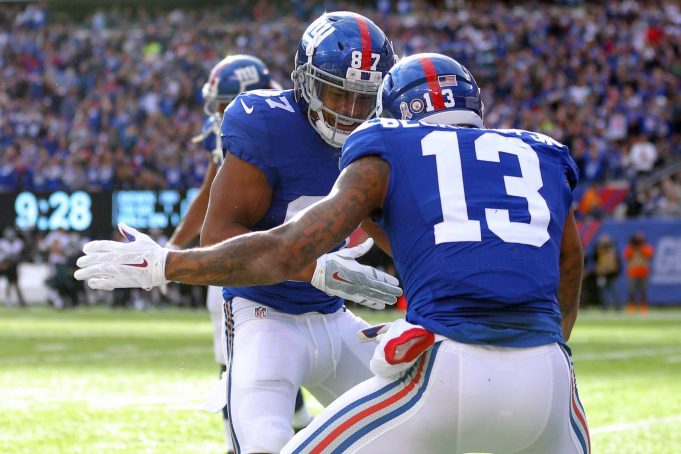 With Marshall now in the fold for big blue, the Giants have a lethal wide receiver trio. With Marshall present, as well as Odell Beckham Jr. and Sterling Shepard, the Giants passing attack could potentially be the best in the league; a big art of that potential is Marshall's play yes, but also that he may be a massive decoy for the rest of the Giants' receiving corp.
With the rest of the league having their attention on the addition of Marshall, they'll likely look to fortify their efforts towards shutting down Beckham and him. However, if and when teams do so, Marshall drawing attention could open things up for the rest of the Giants receiving corp — most notably Sterling Shepard and rookie tight end Evan Engram.
After a solid, but not speculator rookie season, Shepard is looking to blossom into a star in his second year with the Giants. With Marshall attracting an immense amount of attention, Shepard should be able to get more open looks, as he won't be focused on as much. That should also benefit Engram.
While a tight end, Engram tends to line up as more of a slot revolver. With Beckham and Marshall clogging up opposing defense's efforts, Engram should be able to get more than his fair share of looks from Manning.
3) Marshall's Contract Is A Team Friendly One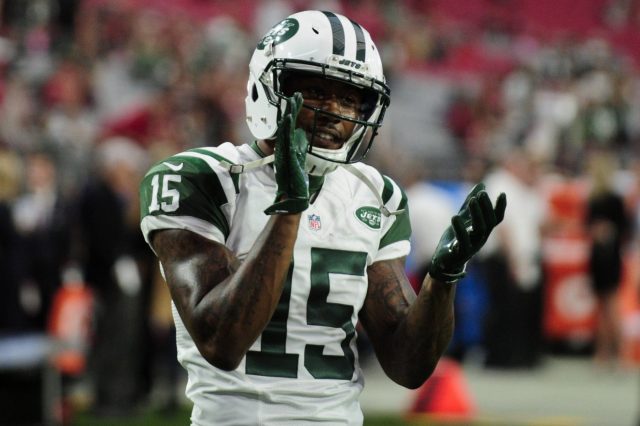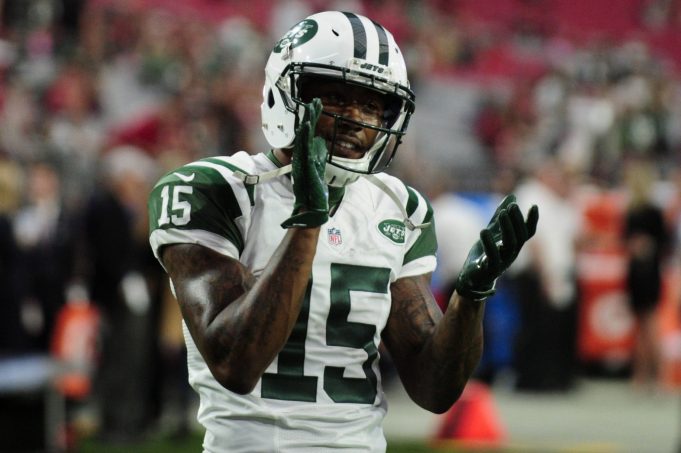 Maybe the biggest and most important feature about Marshall's arrival is the team friendly contract he agreed to. Agreeing to a two-year, $11 million dollar deal with just $5 million guaranteed, Marshall is coming to New York on a very team friendly deal, especially given his success in year's past.
While last year was without a doubt a challenging year for him given the lack of consistency at quarterback and his beef with Sheldon Richardson (which refuses to die down), Marshall cannot be written off this year.
This is a guy who is just a year removed from a season in which he finished with 1500+ total yards and had a career-high 14 touchdowns. Also, going from Fitzpatrick to Manning is nearly a complete 180, in regards to production at the quarterback position.
Does the potential for Marshall to produce at an underwhelming level exist? Of course, but even if all goes wrong and he has an awful year, his contract allows the Giants to essentially cut ties with him after just one season.
Given the potential Burress-like impact he'll have, as well as the massive decoy he could be, coupled with his oddly affordable contract, the Giants signing of Marshall cannot fail.