The 2017 NBA Draft is quickly approaching, and it's critical the Brooklyn Nets find themselves selecting the right talent.
T
his year, the Brooklyn Nets have three picks in the NBA Draft. Their first two come at 22 and 27, and they have their third at the tail end of the second round, 57.
Elite Sports NY's Zach Cronin and Collin Loring come together to give their opinions on who the Brooklyn Nets should be drafting at their three spots.
With the 22nd pick in the NBA Draft, the Brooklyn Nets select…
Zach – Bam Adebayo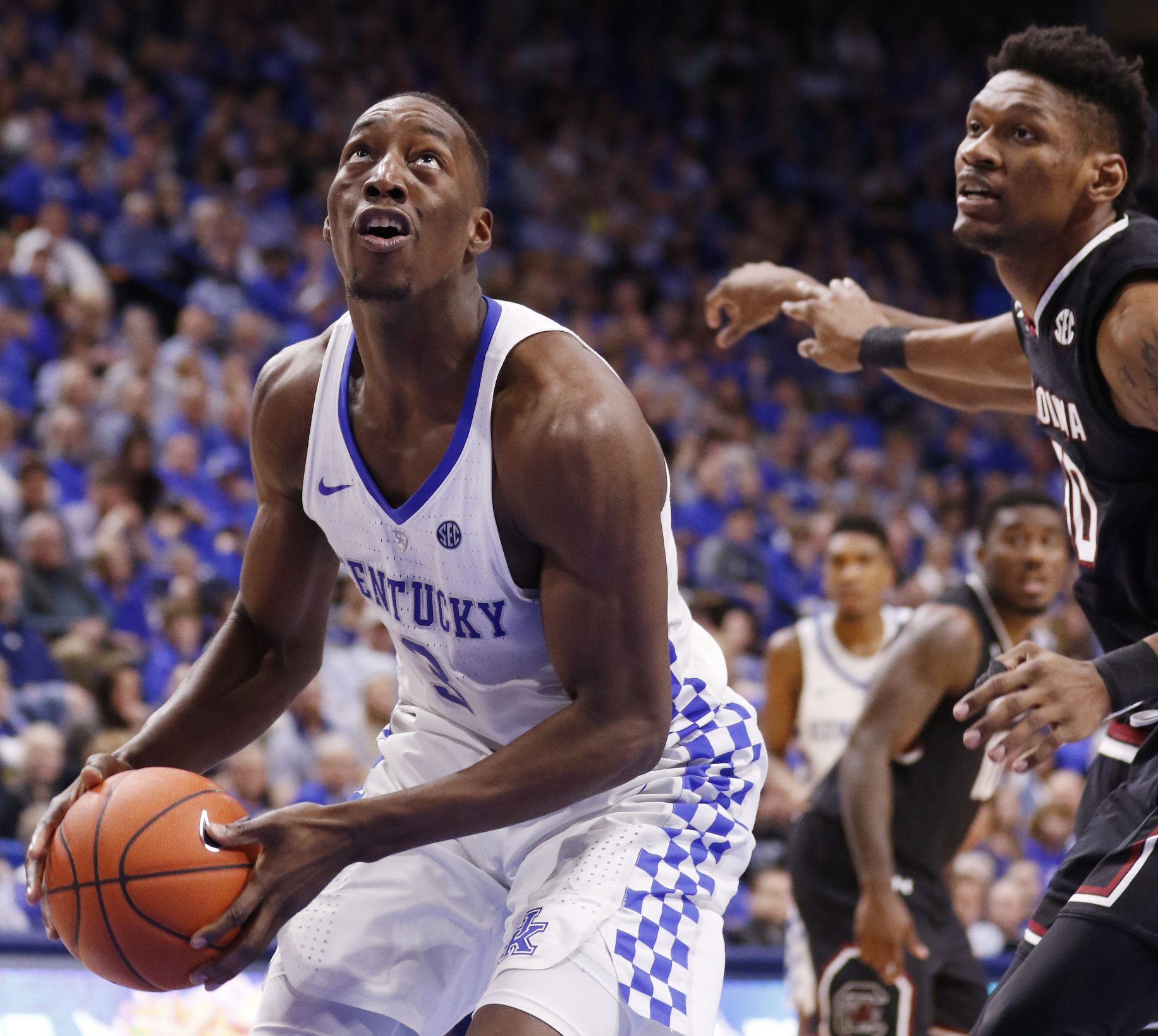 I see frontcourt depth being the Nets' biggest issue. Collin went ahead and picked Jawun Evans, who isn't a bad prospect but would get stuck behind a handful of guards who already established themselves in the rotation — Jeremy Lin, Isaiah Whitehead, Spencer Dinwiddie and newly-acquired D'Angelo Russell.
Adebayo, the 6-10 center from Kentucky, spent all year anchoring the Wildcats' defense. Thanks to De'Aaron Fox and Malik Monk, Bam could focus on defense and rebounding — the two areas where Brooklyn got pounded routinely.
He averaged 10.6 rebounds and 2.0 blocks per 40 minutes. Additionally, he was finished ninth in the SEC in both defensive rating (95.7) and defensive box plus/minus (plus-5.3).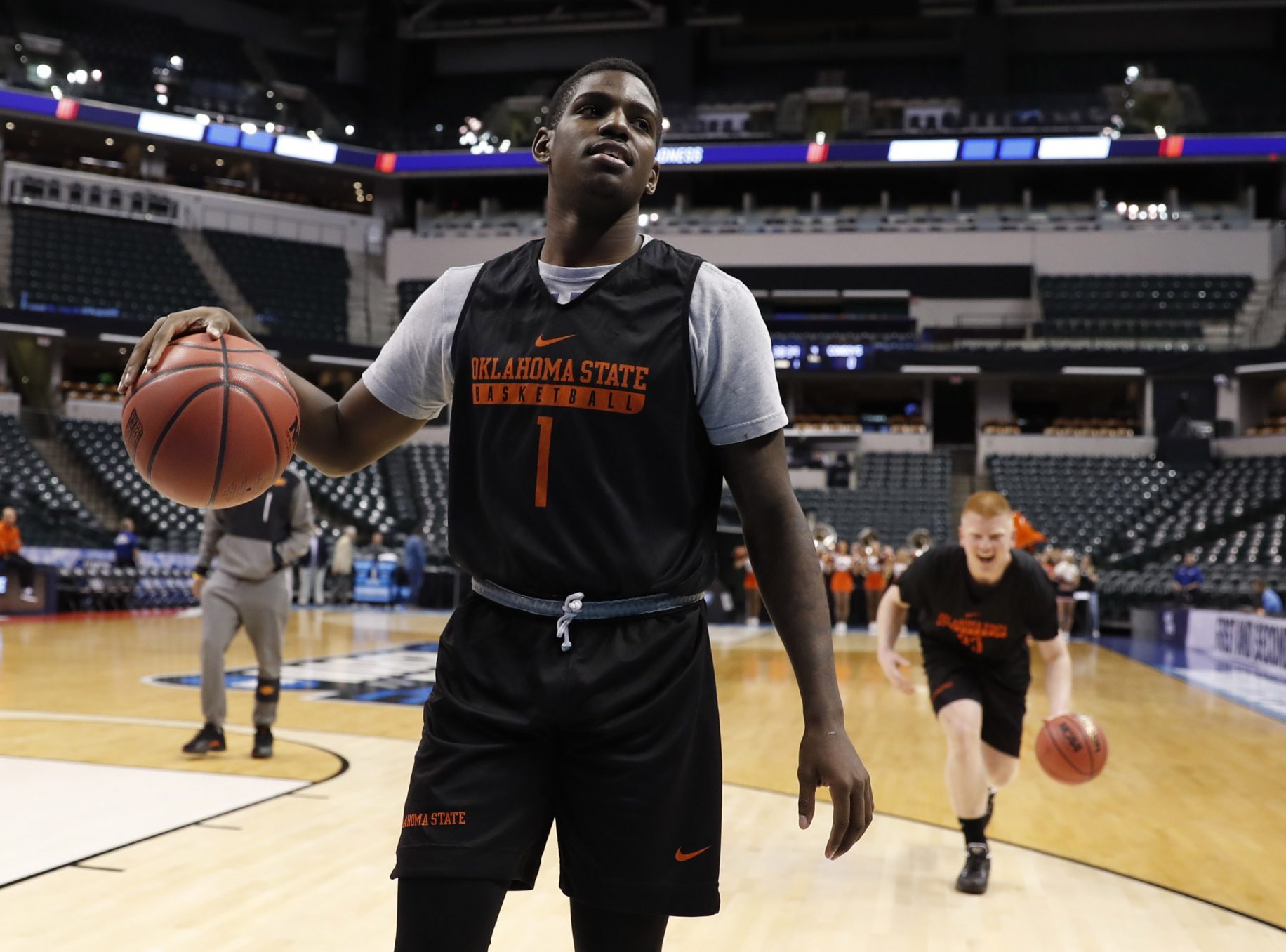 A point guard out of Oklahoma State, Evans has climbed the ranks since declaring for the draft. Jawun made an appearance at Barclays Center earlier this week and is expected to go in the first round.
Evans is blindingly quick and will take advantage of any team that doesn't stop him in transition. He gets to the rack, where he excels with a dazzling array of floaters, mid-range shots or layups off the glass. Additionally, he knows his way around the post.
In his sophomore season with the Cowboys, Evans was dynamic with his scoring and facilitated the basketball well. He averaged 19.2 points, 6.4 assists and 3.4 rebounds a game.
With the 27th pick in the NBA Draft, the Brooklyn Nets would've selected…
(This pick now belongs to the Los Angeles Lakers, who got it in addition to Brook Lopez when they traded D'Angelo Russell and Timofey Mozgov on Tuesday.)
Zach – Terrance Ferguson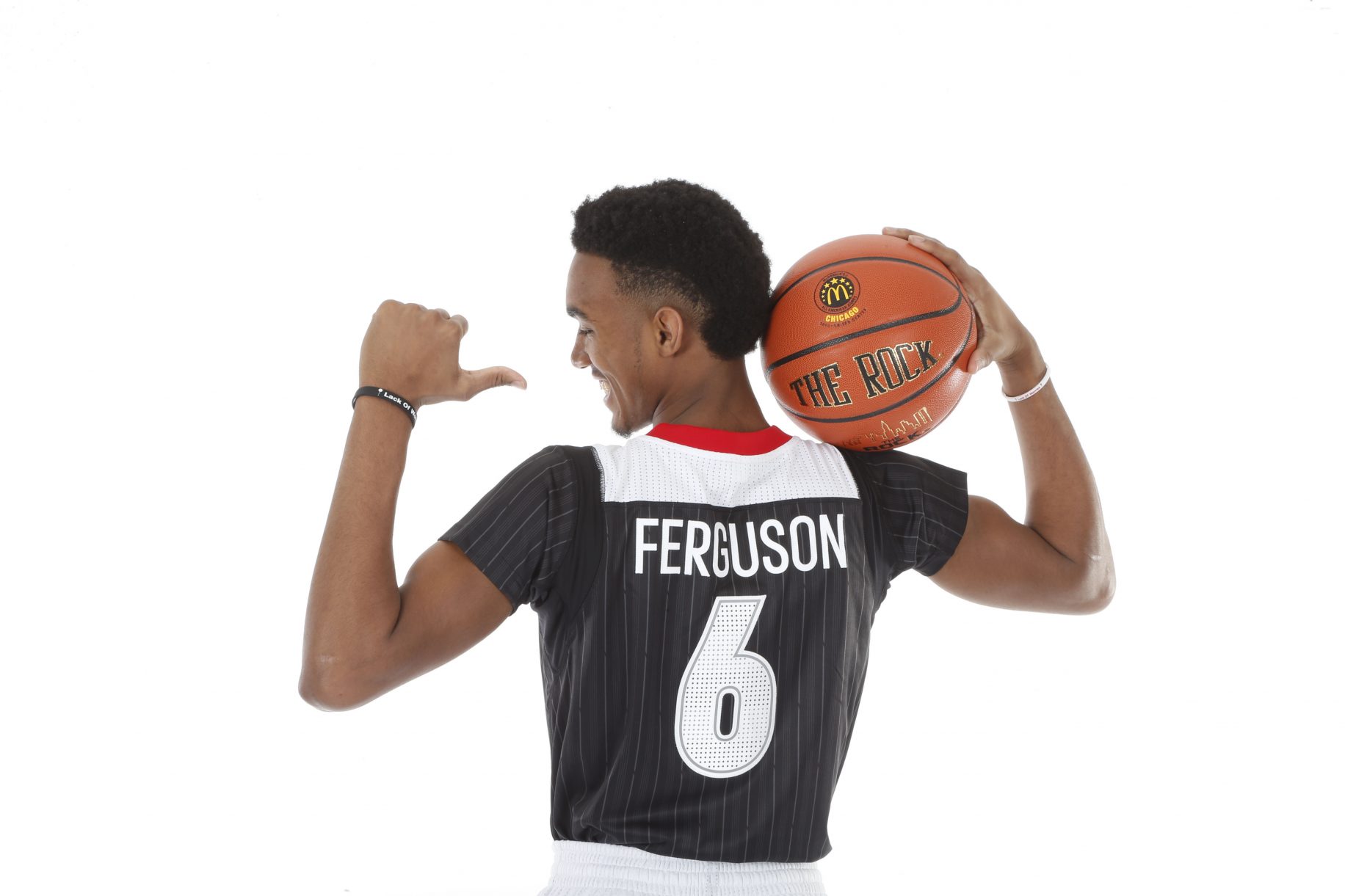 Ferguson is a relatively unknown prospect. He spent one year in Austrailia with the Adelaide 36ers and displayed the potential to be a solid three-and-D guy. At 6-7, Ferguson could play the two or three and has the exuberant athleticism to pair with his developing jump shot and sometimes impressive quickness on the perimeter.
Brooklyn needs to find players who don't mind playing defense. On top of that willingness, those guys need to show flashes that could lead to their improvement. And that's something that Ferguson's done.
Offensively, he's still a work in progress. The Nets, however, have enough options and wouldn't need Ferguson to create shots on a regular basis.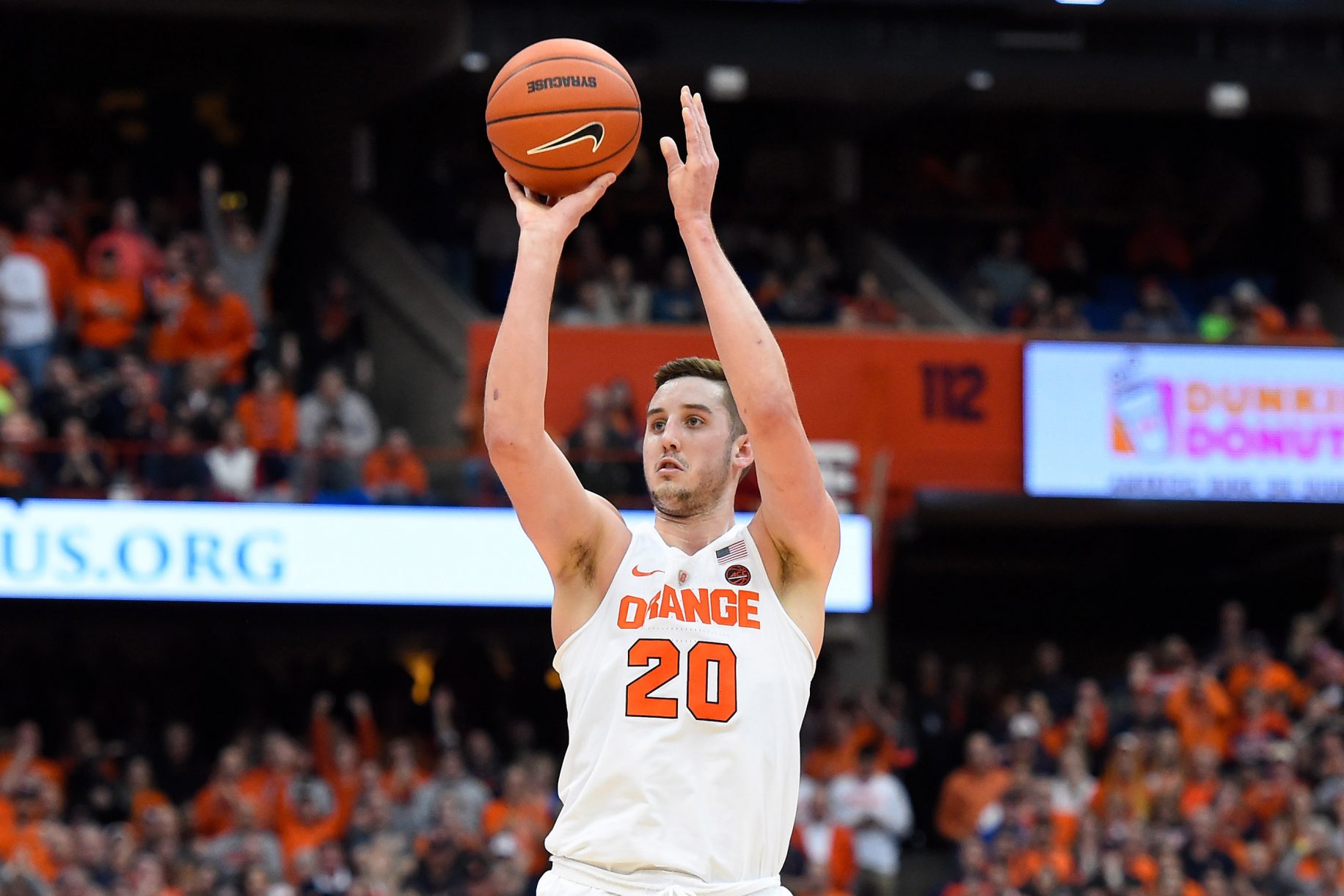 Lydon is a New York native who just wrapped up his sophomore season at Syracuse, where he spent a majority of his minutes at power forward. Despite injuries and an ever-changing roster, the Nets found themselves consistently shooting from deep.
At 6-9 and 233 pounds, this stretch four would have the chance to impact both ends of the floor and his versatility would be invaluable.
Drafting Lydon at 27th here will help to improve their 10th ranked three-point offense. Behind his 13.2 points per game, this Syracuse sniper connected on 39 percent of his looks from downtown.
With the 57th pick in the NBA Draft, the Brooklyn Nets select…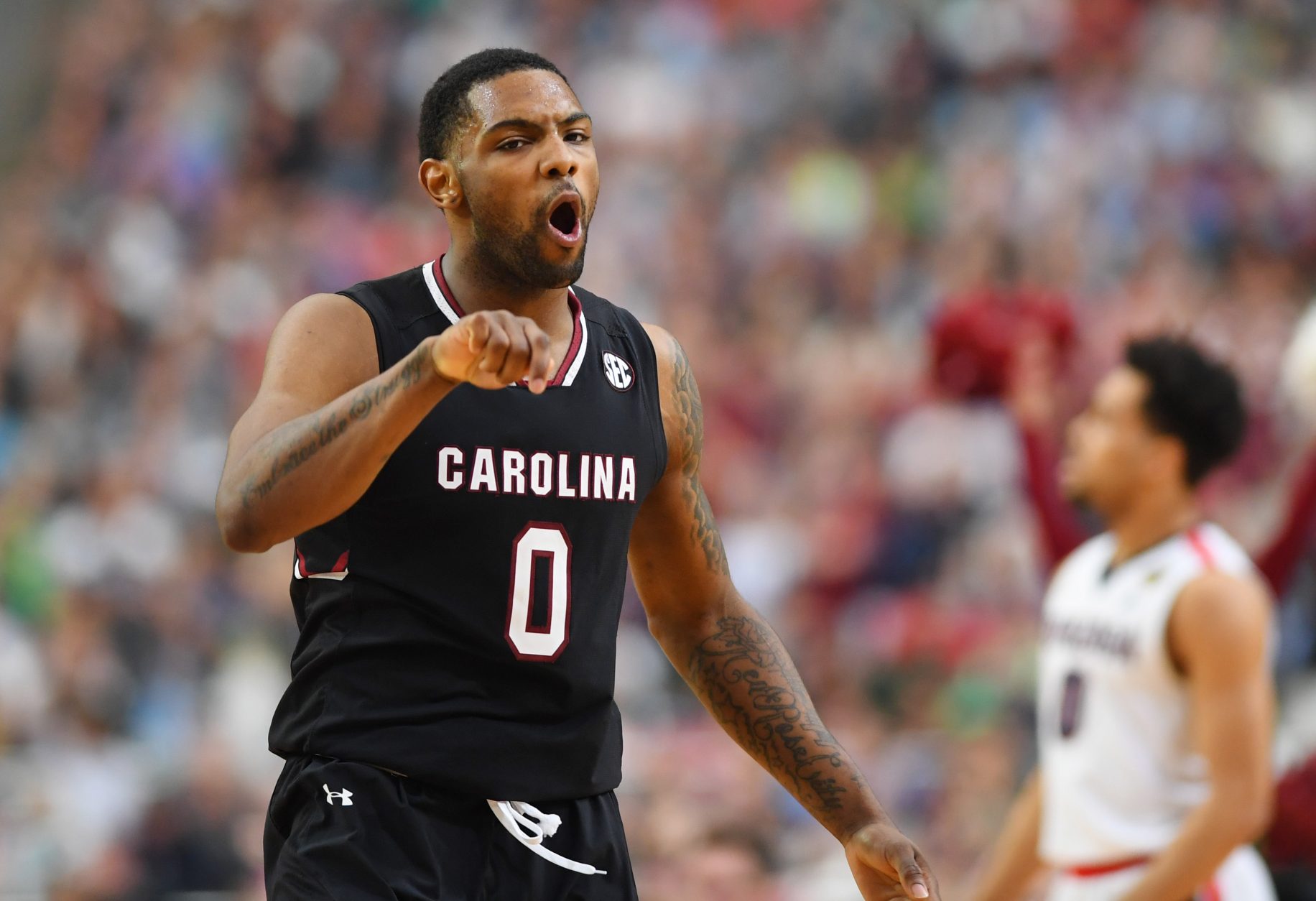 This South Carolina guard was a part of a historic season, and it's no coincidence. The Gamecocks made their first Elite 8 in school history and even surpassed that to make the Final Four.
In his senior season, Thornwell averaged 21.4 points, 7.1 rebounds, and 2.8 assists per game. His four-year tenure will keep him out of the first round since teams tend to stay away from the older guys.
"I'm not a lottery pick but i feel like i'm a lottery player."
He's tough, a prolific scorer, a defensive prospect and is more than capable of connecting from deep. All signs that he could be more of a steal for Brooklyn here with the 57th overall.
Zach – Sindarius Thornwell
Thornwell was the only pick that Collin and I agreed on. It's with good reason. If Thornwell falls to 57, it would be an opportunity the Nets would have to pounce on because he's an outstanding prospect who didn't get much national recognition until South Carolina went on their Cinderella run.
To avoid sounding repetitious, I'm going to echo all of Collin's sentiments and keep my section short. I love Thornwell's willingness to do the dirty work on the defensive end; he's the guy you'd want in your fox hole.
Everything else he does is a bonus. His improving offense is going to make him a serviceable NBA guard even if he doesn't have the size of some of his counterparts. Thornwell does, however, have the length and athleticism to make up for it.