The New York Giants concluded their mandatory minicamp last week and will not be back in New Jersey until the end of July. 
M
inicamp is over for the New York Giants and what have we learned? A lot, as it turns out.
Many of us waited to see if Odell Beckham, Jr., the prodigal superstar wide receiver who skipped the voluntary OTAs, would show. He did, and allayed the fears of both the organization and the fans by stating he was not intending on holding out for a new contract.
"No, there was no doubt in my mind," Beckham said when asked if he thought about not attending minicamp. He spent the offseason working out in L.A. with a private trainer and was tutored by Hall of Fame WR Cris Carter. 
Giants CEO John Mara recently revealed that he would like to lock Beckham up with a long-term deal, perhaps a lifetime one. The 24-year-old Pro Bowler liked the sound of that.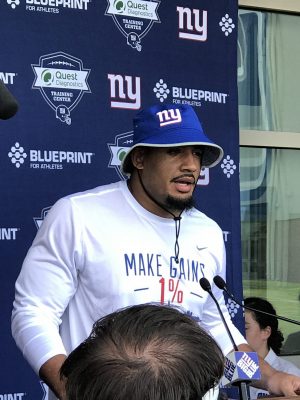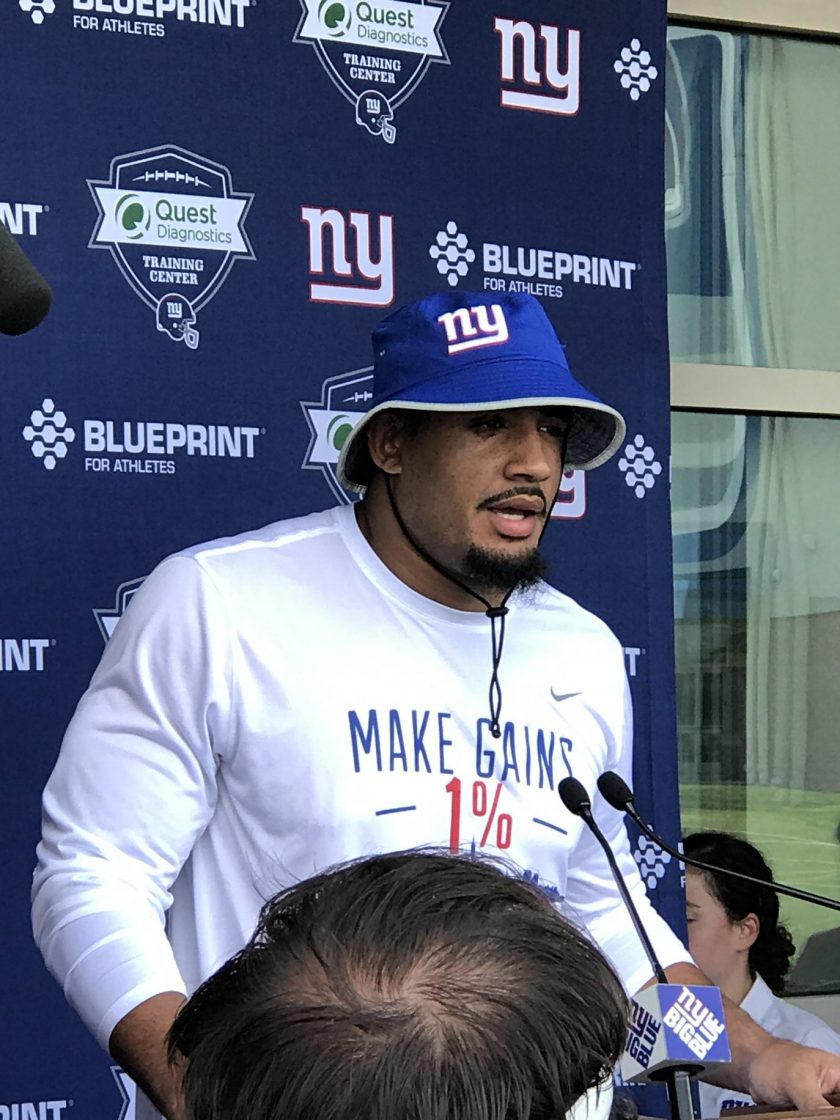 "I think we are on the same page there," he said. "Obviously this is one of the best organizations in the league and I would love to be here for the rest of my life."
Case closed, for now. During minicamp, Beckham showed his unique spryness on the field, making several fine plays but also dropped some passes. Overall, there is no bad blood and the parties are moving forward.
Also returning to the team was DE Olivier Vernon, who told us that he always skips the OTAs, opting to workout in his hometown of Miami. He looked cut and in shape and also said his return was never in doubt.
"It's good to have Odell and OV back," head coach Ben McAdoo said. "Glad to have them here, worked hard. Seem to be in great condition."
Giant fans will be happy to know that OT Ereck Flowers looks like a different player this year. The team's first-round draft pick back in 2015, who battled inconsistency last season in his second year, appeared before the media this week much lighter and with a new outlook on his career.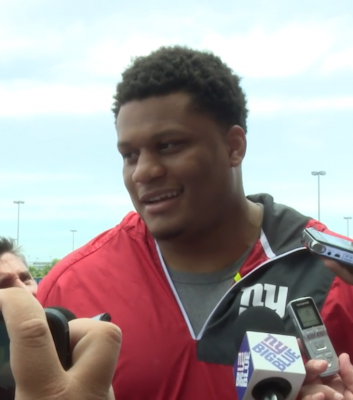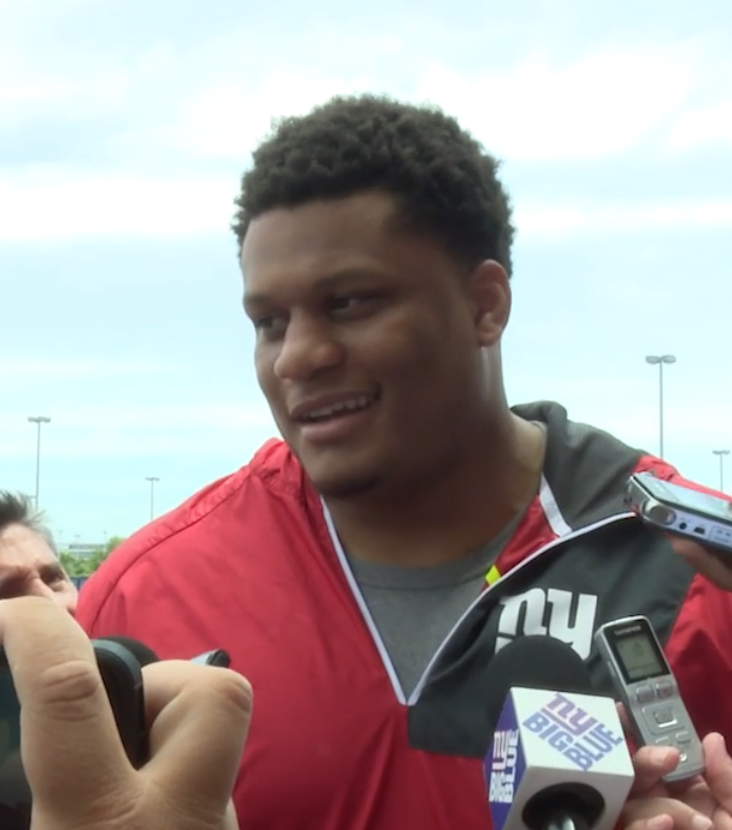 "The first thing about Ereck that jumps out is how much leaner he is," said offensive coordinator Mike Sullivan. "Both he and Bobby Hart have been committed to the work that they have put in throughout the winter before we have even started the offseason program and the time they spent preparing themselves physically. You can see that Ereck looks leaner. There is initial quickness that is there that is impressive. Obviously, it doesn't take rocket science to figure out that here we are in just in our shorts and helmets, you are not going to get a true sense of where we are at from a pass protection standpoint, from a run-blocking standpoint. But I think Ereck particularly, and I think Bobby as well, both you see the results of their work and getting them to this point."
Flowers has been all but written off by the so-called pundits and fair-weather fans. Those in the know around the Giants know better. The team is not about to give up on him. The talent is still there, so is the upside. It's easier to right the ship than it is to find a replacement. So, the Giants are thrilled that Flowers had dedicated himself to his craft.
He said the did not know how exactly how much weight he dropped but said he felt better and quicker and can't wait for the bullets to fly in training camp.
"I have gotten better, but then again, we're not in pads so it's not real," Flowers said on Thursday. "When it's in the game, that's when you really see the difference. I think I've been getting better at hand placement. Then again, we're out here with no pads, just helmet, and jersey. You're just working, but it's not the real thing yet."
If Flowers can finally fulfill his promise, the Giants will have one less gnawing question to solve going into the season.
Tight end is suddenly a strength for the Giants. Although free agent Rhett Ellison and first round pick Evan Engram worked sparingly, Jerell Adams, Matt LaCosse and Will Tye picked up the slack. LaCosse, the 6-foot-6 third-year free agent out of Illinois was clearly the best of the three. The Giants stuck with LaCosse the past few seasons while he suffered through some injuries but that patience might be about to pay off. He runs good routes, had solid hands, uses his body well and knows his way around in the end zone. They are likely to keep him, meaning that Adams and Tye will be on the bubble at camp.
CB Eli Apple and safety Darian Thompson both did not work due to illnesses. OG Justin Pugh sat out with a bad back, but said it was precautionary. DE Owa Odighizuwa was excused due to personal reasons. McAdoo did not expand on the reasons why Odighizuwa was not in attendance. All we know is that he was uncertain a few months ago about continuing his football career.
We'll be posting little tidbits from camp the next few weeks, so stay tuned.
@John_Fennelly has been covering New York sports on the internet since 1997. He is an accredited NFL writer and a member of the Pro Football Writers of America.