We're four days out from the 2017 NBA Draft, and the Brooklyn Nets are set to draft three players at 22, 27 and 57. Could one pick be used to draft Colorado's, Derrick White?
After playing only one game his freshman season at University of Colorado Colorado Springs, White transferred and played his senior season with the Colorado University Buffaloes.
The latest CBS Sports Mock Draft has White falling to the Phoenix Suns in the second round at 32nd. With things shaking up due to trade, and the Nets taking a look at specific team needs, White is a great prospect guard.
In his senior season with Colorado, White averaged: 18.1 points, 4.1 rebounds, and 4.4 assists per game. He joins No. 1 overall prospect Markelle Fultz as the only Pac-12 conference players to rank in the Top 10 category of scoring, assists, and blocked shots.
He scored 30 points on four separate occasions, becoming the first Colorado player to do so since Chauncey Billups.
What does White bring to the Nets?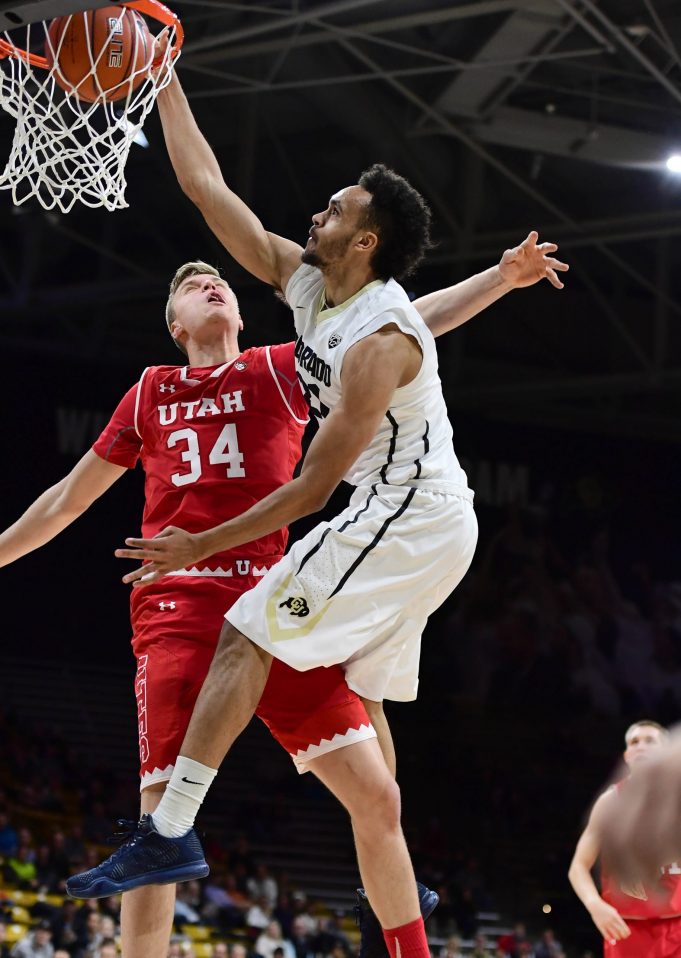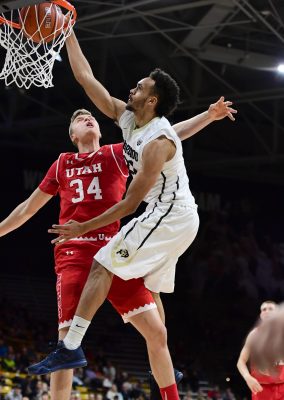 This Colorado native has size at 6-5, well prepared for a role at the one. His length and 6-8 wingspan provide capability to play both the point and shooting guard position. For the Nets, dependent upon other selections, White would serve well backing up point guard Jeremy Lin.
Primarily, White is a scorer. Last season, he scored less than double digits four times, and the team still went 3-1 in that span. He led his team to the first round of the National Invitation Tournament. They were knocked out, but White still posted 30 points, 6 rebounds, and 6 assists under pressure.
Defensively Adept
As well as he functions on offense, he excels on defense, contesting shots and forcing turnovers. On the season with Colorado, the guard averaged 1.2 steals per game. He tallied three or more steals in five games, including a season-high 4 against Oregon back in February.
Due to his length, not only can White contest, but he often converts on the block. He averaged 1.4 on the year and recorded a season-high four on three separate nights, and the team was 2-1 when he did.
Offensive, But Efficient
Though White scored 18.1 points per game, the highlight of his season was efficiency.
While shooting a minimum of five shots, he connected on at least 60 percent of them eight times this year. His 11.9 field goal attempts per game don't make this any less impressive.
From deep, he's averaging nearly 40 percent on 4.2 attempts per game. He landed three or more shots from behind the arc in 12 games this season, with a season-high (4-for-7) against Utah. Drafting White will help keep the rebuilding offense in Brooklyn moving, and he's sure to develop into a scoring output sooner than later.
In Conclusion
The Brooklyn Nets are poised to redirect this franchise, starting with the young talent featured in this loaded draft class.
Drafting guard Derrick White could enhance their offensive production and further their depth behind the guard position. White is a shooter, a passer, a finisher and efficient. Everything about him says prospective talent.
---
---
Make the right move here Brooklyn, let's put White in the black and white.