Dion Waiters opted out of his $3-million option with Miami, should the Brooklyn Nets consider him in free agency?
T
he Golden State Warriors are champions once again, and we've said goodbye to the 2016-2017 season. The next phase of NBA has begun, and the free agency market is filled with potential targets for the Brooklyn Nets.
Free agent Dion Waiters, however, shouldn't be a top priority.
Before elaborating on why he shouldn't be at the head of the list, let's cover why he would be a target in the first place.
The Miami Heat had an incredible season, going 11-30 the first half, and 30-11 after post All-Star weekend. After not seeing nearly any minutes with the Thunder, and not being passed the ball with Cleveland, Waiters was granted one last chance to rebirth his career in Miami. On a very realistic and cheap contract (pay attention Brooklyn).
To deal with the depth issue at shooting guard after the departure of Dwyane Wade, the Miami Heat signed Waiters to a two-year/$6-million dollar deal. He earned his paycheck to say the least. In his first year with the Heat, Dion averaged 15.8 points, 4.3 assists, and 3.3 rebounds per game.
Waiters was everywhere. He passed the ball, collected off the glass, and made for a nasty scoring trio alongside Goran Dragic, and Hassan Whiteside.
On top of stat lines and contribution, he was confident. He hit two very memorable buzzer beaters over the Brooklyn Nets and Golden State Warriors.
It's safe to say his career has been salvaged, for now, and Dion Waiters can expect a paycheck this summer.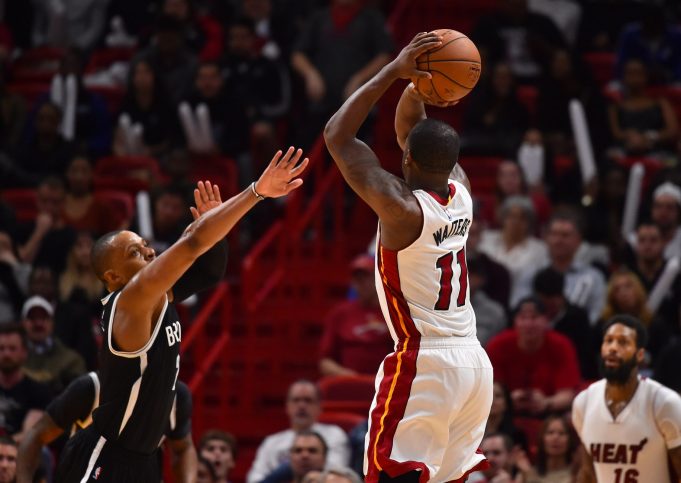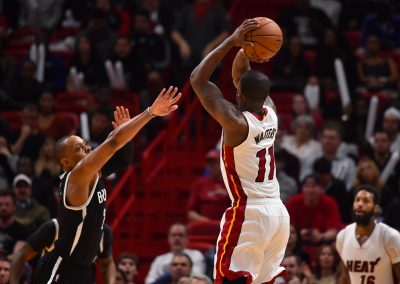 So, why shouldn't the Nets sign him?
The Brooklyn Nets are one of three teams, with salary cap beyond their means. The Philadelphia 76ers and Miami Heat join them in that regard.
With so much money to spend, the Nets are looking for one max contract or two medium sized contracts for role players or still capable veterans. This is a pivotal summer for Brooklyn and is crucial to the future of the franchise.
Are they willing to bank that on Dion Waiters?
Yes, he had an incredible comeback season. However, that's the catch; it was a comeback. Before his Miami salvation, he put up similar numbers in Cleveland and secondary figures in Oklahoma.
Whose to say he isn't back to missing open jumpers, and being featured on Shaqtin a Fool come next season?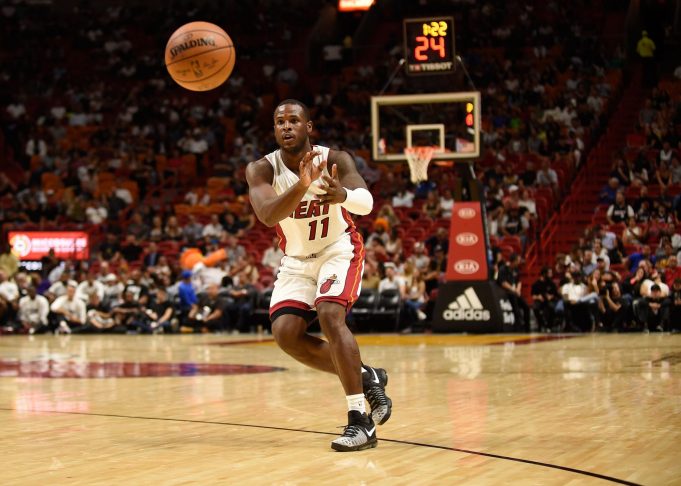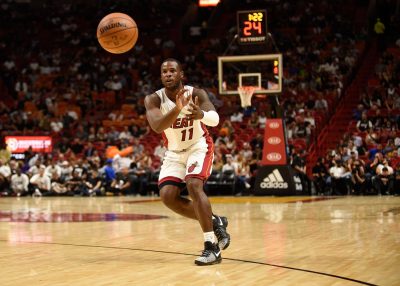 Sure he's become a confident passer. But how will his assist numbers look like on a different team, short of so many reliable scoring options? One has to wonder.
Despite his incredible play this year in Miami, Dion was injury ridden the entire year. In spurts, he tallied only 46 starts for the team, missing 36 total games with ankle injury. Never a good omen for teams preparing to offer him a deal.
For the right price, Dion Waiters is everything the Nets need in a free agent this year. However, he wouldn't have opted out of his contract with Miami if he was looking to sign elsewhere for the right price.
Sure, as a last resort, this is about as good as it gets. Behind Otto Porter Jr, Kentavious Caldwell-Pope, Dion is an excellent Plan C.
The Brooklyn Nets are bound to pay someone this summer, whether it's Dion or Randy Foye. Here's to the most memorable nicknamed backcourt to be, Linsanity and Waiters Island.