Drew Adams and the New York Lizards aren't playing at the highest level right now, but don't count them out just yet. 
W
hen the New York Lizards acquired Paul Rabil before the 2015 season, the bullseye was put on them to be the team to beat. After all, when you have a team that was already full of stars like Greg Gurenlian and Rob Pannell and you add the best player on the planet, there is an expectation of a championship.
The Lizards won their third Major Lacrosse League title in 2015 and there was a sense that this team could be a dynasty. But in 2016, they fell short of their title dreams with a loss in the MLL semifinals. This year, they added another star in Joe Walters but so far the stars haven't aligned to wins as the Lizards are off to a 2-4 start heading into Saturday's home game with the Rochester Rattlers at Hofstra University on Long Island.
"Every season, at least that I can remember, since we traded for Paul a few years ago, we started with lofty expectations so we're kind of used to coming into a season with high expectations," said goalie Drew Adams, a superstar at his position now in his 9th MLL season, all with the Lizards.
On paper, the Lizards are loaded, but in the standings, they have some work to do.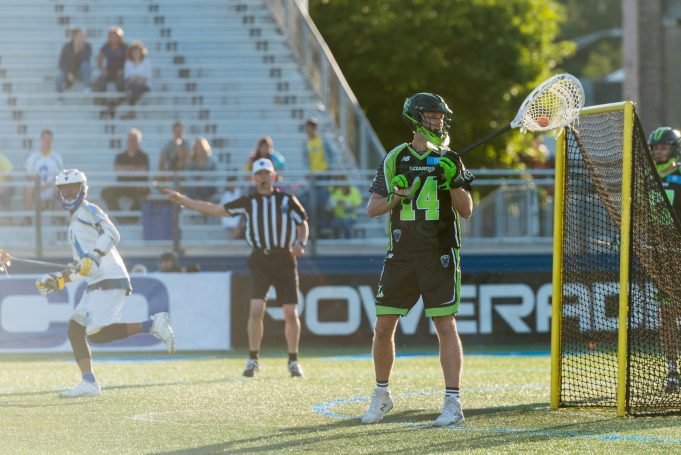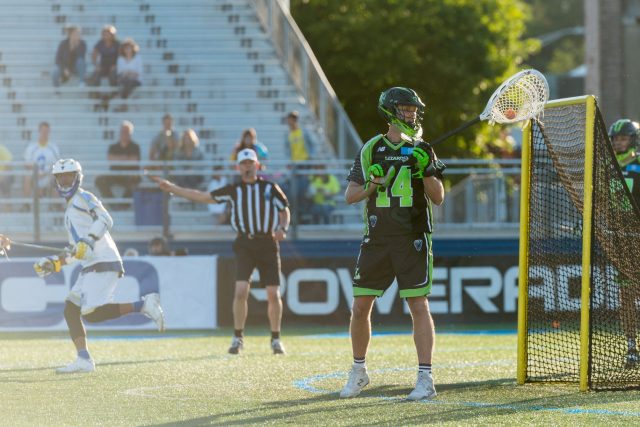 After last week's 15-14 overtime loss in Florida, the Lizards have lost three in a row and they find themselves sitting in eighth place out of nine teams in the league. But, a win over the third place Rattlers (4-3) could go a long way in getting the season turned around. The Lizards are also looking for their 1st home win of the season after dropping their 1st two at Shuart Stadium.
"Unfortunately, we've gotten off to a slow start," said Adams who is one of the most sought after players by fans for autographs after home games. "At some point, we're going to get a win and I think it's going to get our confidence going and we're going to right the ship. We're in a hole but it's not insurmountable. I think we're still capable of making something out of this season. It's getting to the point now where it's kind of do or die."
The Lizards figure to be even more fired up this weekend especially after the way they lost in Florida. They took a 14-13 lead over the Launch with 15 seconds left but then gave up the game-tying goal with just three ticks left on the clock. Then in overtime, Florida defenseman Alec Tulet scored the game-winning goal although replays showed he was clearly in the crease.
It's been that kind of season for the Lizards as the officials didn't feel that challenging the play on video review was necessary.
"Ultimately, the game was decided on a goal that shouldn't have been a goal," said Adams, who played collegiately at Penn State. "To lose a game like that on a decision like that is especially frustrating, however, we had multiple opportunities to win the game before it got to that point."
A look at the Lizards roster would lend one to use common sense that there's too much talent on this team for the season to slip away. In fact, during Adams' tenure, the Lizards have done a lot of winning. In an age where players move around from team to team, Adams has spent his whole career on Long Island and he's reaped the benefits of that.
Including an ownership change.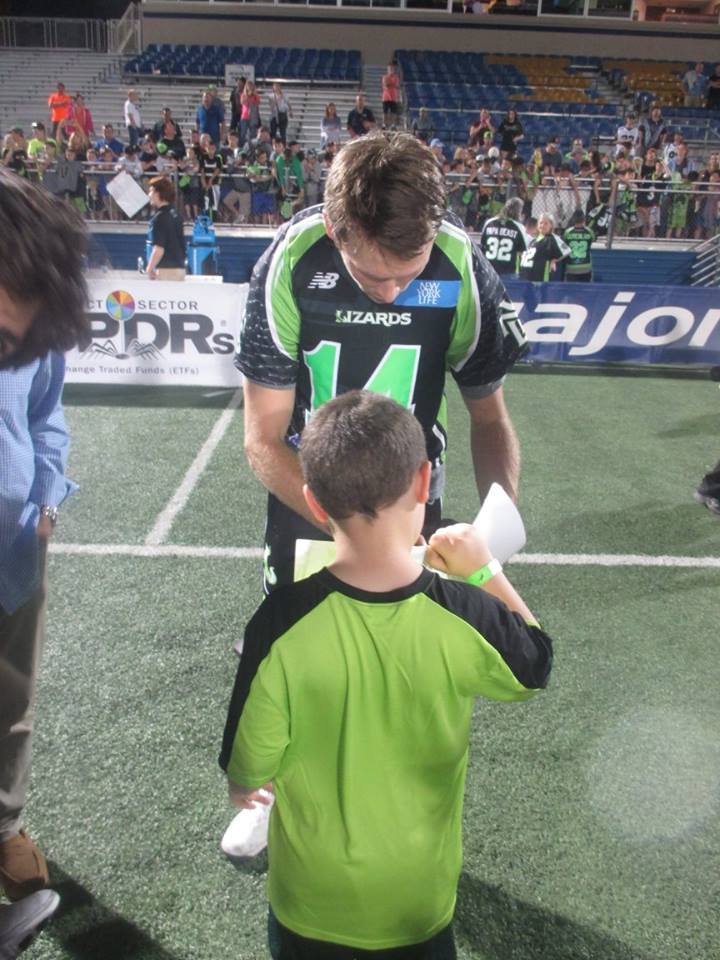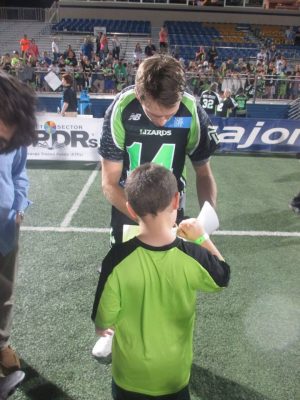 "I've really enjoyed my time here," said Adams, who will be conducting a youth lacrosse goalie clinic on June 29th at Hofstra. "I've been really fortunate to play my whole career on one team. The new ownership that's in place now has done a great job and has been incredibly supportive. The Lizards, as a whole, have been able to evolve and continually put out a good product on the field and they continue to do a great job administratively to put the team in a position to win."
Heading the ownership group that bought the team in 2012 is Andrew Murstein, also the President of Medallion Financial Corporation. He's been a passionate owner and has taken the time to learn the game while also getting to know his players. But what makes this organization special is that Murstein allows the professionals to do their jobs.
"I really value my relationship with Andy," said Adams who will turn 31 later this season. "Andy is a really smart guy and I think what I've realized to be one of his strengths is that he's able to be the owner of the team but he isn't afraid to ask for help when he needs it. Andy's been incredible. I look back at my time here and I think without him involved it wouldn't have been the same. I'm really thankful for what he's done and for what he continues to do."
Despite their struggles during the 1st half of the season, the Lizards have all the pieces to get things in gear and make a run for championship number four in franchise history. The top four teams in the league make the playoffs and the entire post-season is played at a neutral site so home field is not an issue. It's just about putting some wins together, getting into the top four, and playing well heading into the playoffs.
With iconic players like Drew Adams, Paul Rabil, Greg Gurenlian and Rob Pannell, a championship winning coach in Joe Spallina, and a supportive ownership group led by Andrew Murstein, there are many reasons not to count out the New York Lizards just yet in 2017.