The Brooklyn Nets have found themselves in a gray area. After trading three first round picks years ago, the organization has been prohibited from developing young talent. Now, four years later, the repercussions still stand.
One silver lining to the Nets current stature is Brook Lopez, arguably a top five big man in the NBA. Should they dare risk it all once again, and trade away a valuable asset, what could they obtain?
Last season, Lopez averaged 20.5 points, 5.4 rebounds and 1.7 blocks per game. He shot 47 percent from the field, and 35 percent from behind the arc.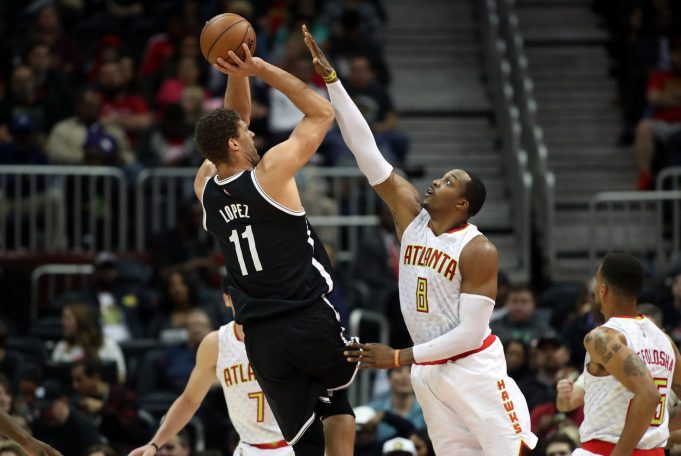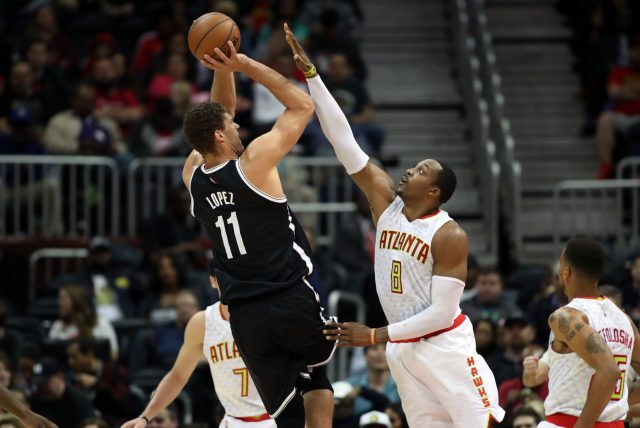 Before the trade deadline, it was well known around the league that the Brooklyn big man was on the market. However, finding the middle ground regarding assets involved, proved harder than expected.
Initially, the Nets' set the asking price for Lopez at two first round picks, not entirely absurd. After trade talks had stalled, they lowered their price to one first round pick and one second round pick.
Starved for draft picks after trading most of theirs away, Brooklyn was determined to receive raw talent in exchange. The same still holds true today, 10 days out from the 2017 NBA Draft.
Though they hold two first round picks at 22 and 27, it's rumored the Nets are still interested in acquiring more picks. Looking to trade up into the draft assuredly, can Lopez land them one?
Absolutely.
Teams featured at the end of the lottery and just outside have been caught in trade rumors, and could use some help at the five.
The Indiana Pacers inquired about Lopez before the trade deadline and are set to pick at 18. The Charlotte Hornets haven't expressed interest in Lopez, but haven't had a reliable center in years, if ever. They're scheduled to draft at eleven, and Brooklyn should reach out.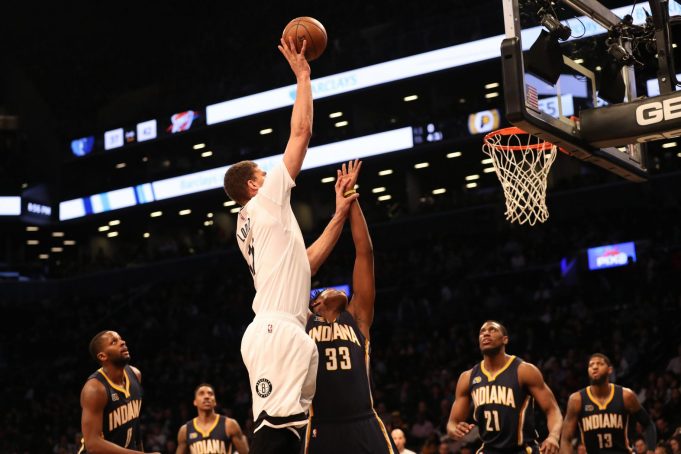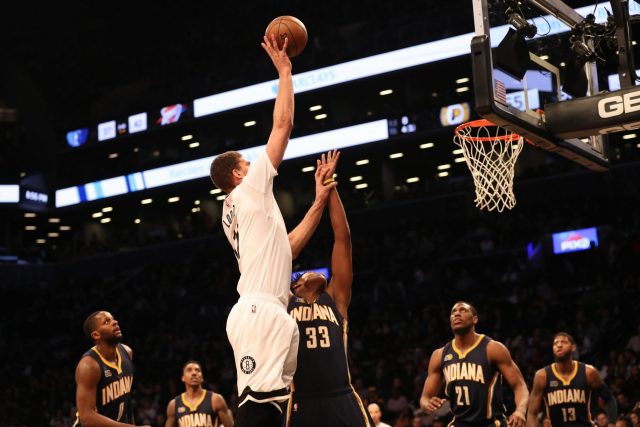 Just two examples, but the point still stands. Teams without a center or even reliable scoring option would welcome a draft pick for Lopez trade. However, that's not going to cut it for this big man.
This starting center is the Nets' leading scorer and shot blocker. Trading him away for one draft pick would be considered foolish, they'll need a player in return.
Like who?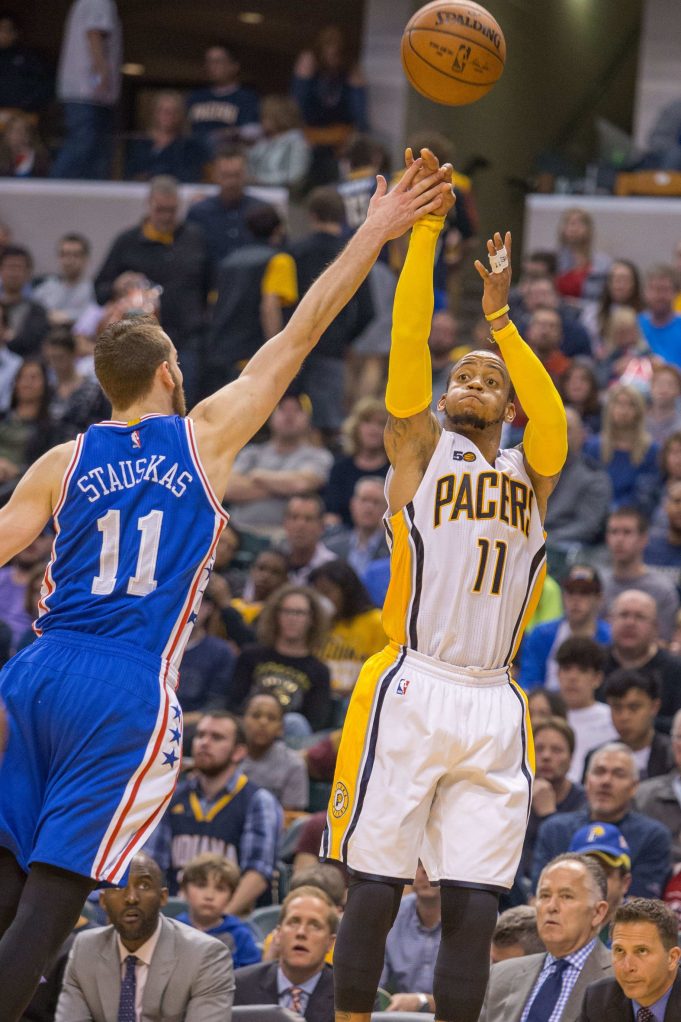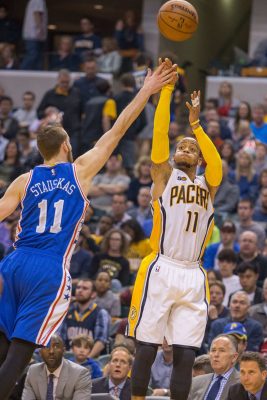 Take the Pacers for example. They would send the 18th pick, only four spots up from Brooklyn. They'll need to complement such a mediocre first rounder with a role player of sorts, enter Monta Ellis.
Though he's on the books for just over $10 million, he features a player option on his contract for the 2018-2019 season. Brook Lopez also features the same condition in his contract, hence evening up the swap.
Still not sure?
Look at the Charlotte Hornets, the one team with all the necessary pieces who still just can't berth the playoffs. Kemba Walker, Nicolas Batum and Brook Lopez sounds like a win now big three for multiple purposes.
While sending the 11th pick overall does sound plenty enough, Brooklyn won't be ready to give up a franchise star for a dice roll in a draft pick. Either Jeremy Lamb or Frank Kaminsky would work in this case — young players with undeveloped potential.
Furthermore, remember the Serge Ibaka to Toronto trade from this season's trade deadline? On the season Ibaka averaged 15.1 points, 6.8 rebounds, and 1.6 blocks per game in Orlando.
Those numbers are conveniently similar to the stat line of Lopez, and Ibaka earned the Magic a first rounder and role player in Terrence Ross.
The Brooklyn Nets would be wise to move Lopez now, and wise to just sit still all the same. It doesn't hurt to gauge the market, which is constantly rising.
One reliable outside shooter and a draft pick would all but seal this deal for the Nets, who may be ready to turn the page and start a new chapter.
Investigation proves that the Brooklyn big man is worth something to teams in need of scoring or rebounding aid, it's just finding the right buyer to make it all happen.