With plenty of money to go around, could the Brooklyn Nets turn to Rudy Gay as a realistic summer option?
T
he Brooklyn Nets, once again, have found themselves with too much money to spend, and in desperate need of someone to spend it on.
After failing to sign Tyler Johnson and Allen Crabbe last summer, should the Nets take a look at Rudy Gay?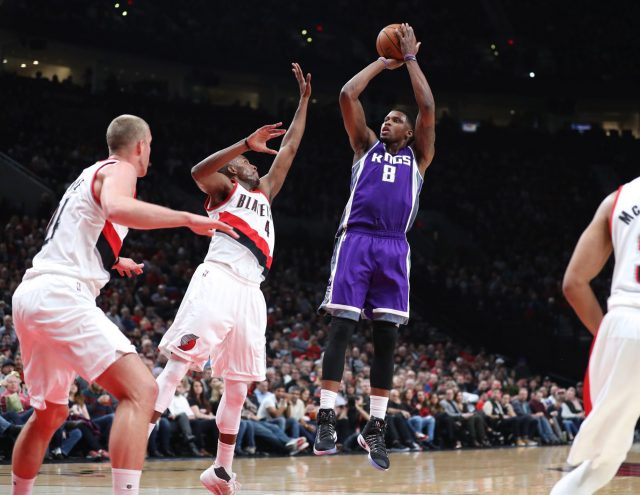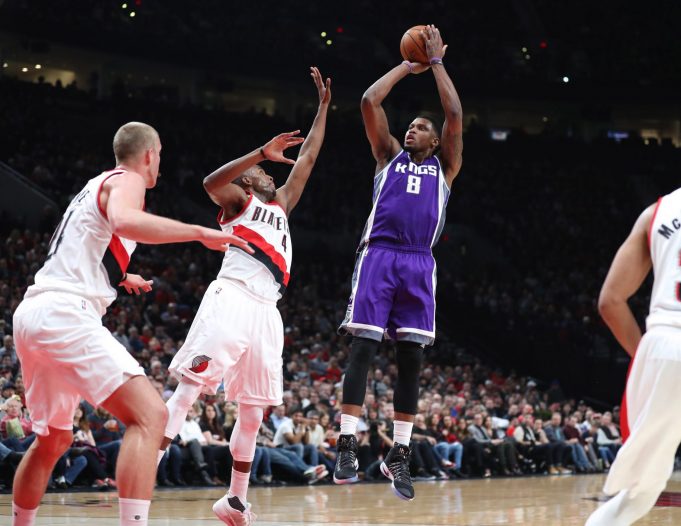 The Sacramento Kings were abysmal last year, not due to lack of talent, but lack of chemistry. That being said, the Kings have found themselves in a state of rebuild as well, and aren't shy to moving big pieces.
Following the All Star game, center DeMarcus Cousins was traded to the New Orleans Pelicans, in exchange for Buddy Hield, Langston Galloway, and Tyreke Evans. Looking to move on with young talent and focus on the future, it wouldn't be shocking to see Rudy Gay moved before next season.
Now, I'm not forgetting. Rudy Gay HAS informed the Kings he will opt out of his $13.3 million dollar deal, making a trade between two parties unlikely.
Before talking about WHY the Nets should consider signing Gay, we should start with a short summary of why NOT.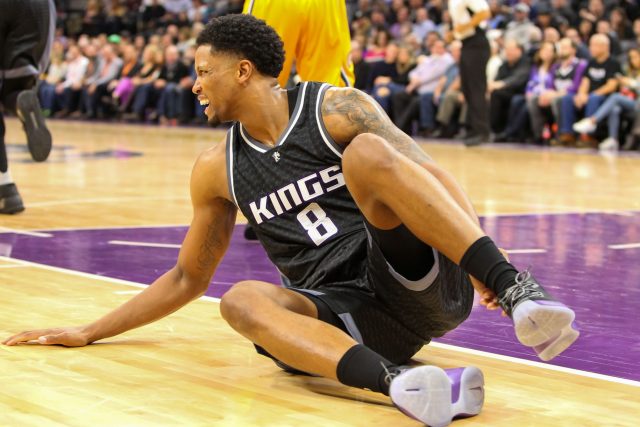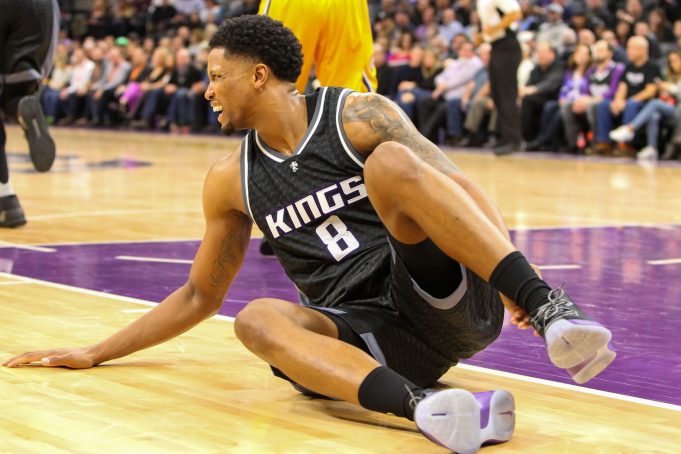 In his entire eleven year career, Rudy Gay has never seen 82 games. For the first four years of his tenure here in the league, he only missed 10 games. Since then, Gay has missed a total of 139 over seven seasons. That certainly isn't attractive on paper.
Another aspect to consider here, is Gay's age. At 30 years old, he's certainly not an appealing option for a team at average of 26. Furthermore the small forward is a strictly isolation scorer, in a league that is shutting them out.
Despite all this, Gay is not a terrible option for the Brooklyn Nets.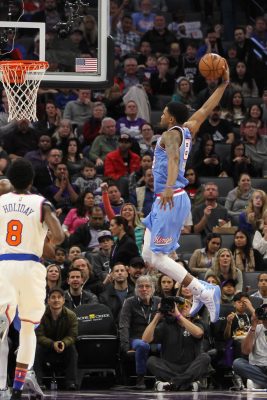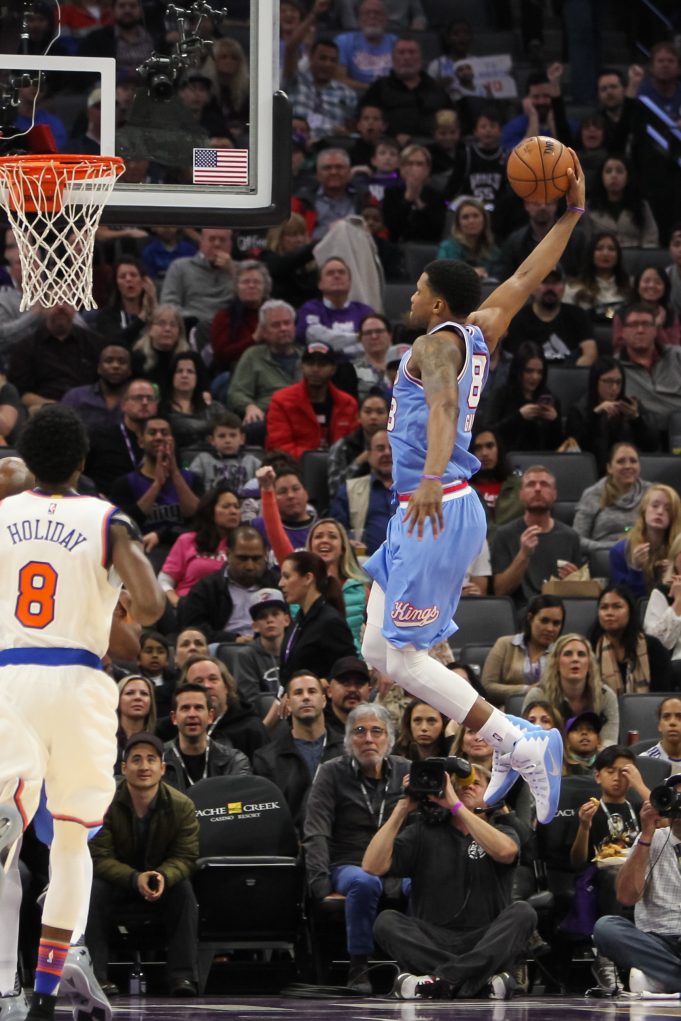 At 30 years old, Rudy is still a more than reliable scoring option. Though it was only thirty games, he still averaged 18.7 points per game last season, and just over seventeen the season before.
On to his contract. Yes, he opted out of a $13.3 million dollar option, but it likely wasn't in search of a bigger paycheck. The situation in Sacramento is nothing short of unpleasant to play for, especially for a veteran looking at the back end of his career. Rudy wants to relocate, and it won't be an expensive addition.
How much he can expect to make, is still up in the air. To elaborate, a look at contracts signed last year by players of similar stature.
Allen Crabbe was offered a four-year/$75-million dollar contract by Brooklyn, but hasn't faced the same injury ailments.
Forward Joe Johnson, and former Brooklyn Net, signed a two-year/$22-million dollar deal with the Utah Jazz.
Jeff Green, received a one-year/$15-million dollar contract with the Orlando Magic.
Now, Crabbe is young and a way better three-point shooter. Joe plays a similar style as an isolation scorer, but found more success in rebounding and assists. Green is, well, the Magic were just desperate in a growing market. Gay can expect to earn a contract well within this range, with the Nets holding upwards of $40-million in cap space.
The two time Olympic Gold Medalist can aid Brooklyn with scoring, rebounding, and overall effort on the defensive end.
Rudy is looking to next season as one of rebirth, and salvation for his career. Above all else, the Nets can guarantee he'll be leaving it all on the floor.
Championship and contending teams won't opt to signing Gay simply due to risk, making him an optimal target for Brooklyn; who have nothing to lose.
[graphiq id="cfchCS9IdmJ" title="Rudy Gay Profile" width="600″ height="628″ url="https://sw.graphiq.com/w/cfchCS9IdmJ" frozen="true"]