The New York Red Bulls are about to hit the midseason mark, make a run in the US Open Cup, and seek new transfers.
RBNY Current Form:
6th in East
20 pts. 15 matches played
Next Matches (June 14 vs. NYCFC, June 18 at Philadelphia)
What is form? Where do I find it? How is it created/lost?
Form can be defined as multiple elements of play which constitute how a player or team is performing. Usually form can be viewed as technique, but in this case, form is used to describe the condition of a player/team. For instance, Bradley Wight-Phillips's form in 2016 was great. Meaning that he played well.
Form can be increased, decreased, gained or lost. When a player or team may be performing poorly some may say, "that team lost their form," or, "I think that player's form has increased." While interpretations vary there is one point of agreement, form is ubiquitous throughout soccer. Form, although slightly different from other sports use of the word, is important to both teams and individual players.
This may seem obvious, but bare with me soccer fans as the term 'form' can take on various meanings and cause quite the controversy. For simplicity's sake, I will describe how I determine form and apply it to RBNY's current standing in the 2017 MLS season.
For the sake of clear measurement, I will determine form by statistics. Wins, losses, ties, goals, assists, pass completion, are some categories that I will consider. While ambiguous categories such as leadership and effort undoubtedly are important, I will not consider them here solely because they are nearly impossible to measure.
I am not one for grading, but dependent upon variances in form compared to last year I will issue a (+), (-), or (=) which signifies improvement, digression, or same. Measurement will be between last years total averages compared to this year's average after 15 games.
New York Red Bulls (=)
2016 record after 15 games
2017 record after 15 games
2016
1.73 goals/game (after 15 games)
1.88 assists/game (season avg.)
13.0 shots/game (season avg.)
5.11 shots on goal/game (season avg.)
.32 shutouts/game
2017 (after 15 games)
1.0 goals/game
1.10 assists.game
12.2 shots/game
4.2 shots on goal/game
.26 shutouts/game
The New York Red Bulls, despite their sixth place standing, are nearly equal to last year. While it may not seem so, the numbers provide a good indication of how the team is doing compared to last year.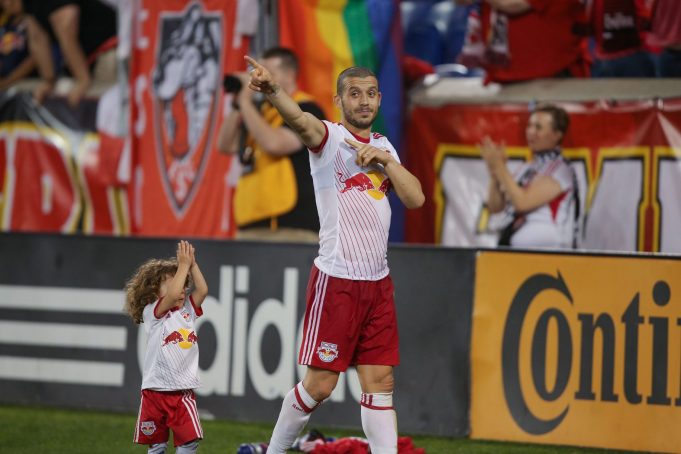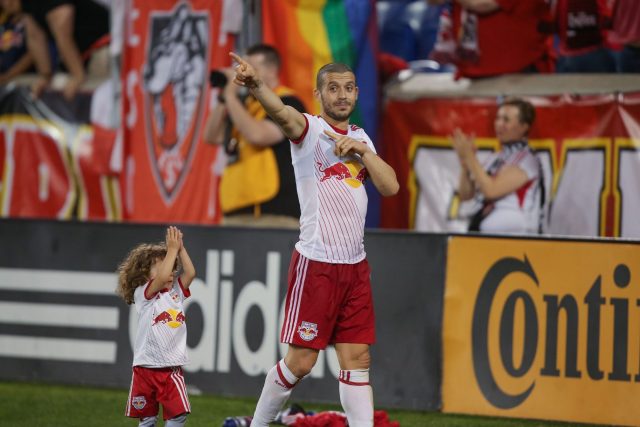 The New York Red Bulls are doing more poorly this year in every category (goals, assists, shots, shots on goal, shutouts/game). RBNY, however, in comparison to their record as of last year, the team is only one win shy. For this reason, I rate them as equal.
No doubt, last year's team was stronger in a lot of aspects. What is important is that despite scoring difficulties and the loss of their 2016 captain, Dax McCarty, the team remains in a strong position.
Many RBNY fans are frustrated with their 2017 season play. Keep in mind, RBNY's best performances come at the end of the season. Also, RBNY are competing this upcoming week in US Open Cup play. A win against their rivals NYCFC can be a turning point in their season.
There's great opportunity for the New York Red Bulls in 2017. While an equivalent score may be generous, it is only because where RBNY stand is not an anomaly. In previous seasons we have all seen RBNY make historic runs which land them in the Supporter's Shield race. With that considered, I do not think it is a concern that the team sits currently in sixth place. In fact, I think it is a strategy that works for the team.
I feel that a US Open Cup win could be extremely positive for the club. Just as in the playoffs RBNY have struggled against earlier round, weaker opponents. Similarly just as in the US Open Cup, RBNY struggle against teams they should be dominating. With that said, I think a US Open Cup championship sits right beside the all important MLS Cup.
The team should be focused on winning the MLS Cup as well as the US Open Cup. Both wins, or even one for that matter, will send a message to the rest of the league. The message is that the New York Red Bulls is a strong team that will continue to dominate and impress in league and domestic play.
What do you think is more important to win? MLS Cup, CONCACAF Champions League, US Open Cup, or Supporters Shield? Take the survey here.
New York Red Bulls Upcoming Games:
June 14 vs. NYCFC, June 18 at Philadelphia, June 24 at NYCFC, Jul. 5 at New England