Could Golden State Warriors backup guard Ian Clark be a viable option for the Brooklyn Nets this summer? 
T
he NBA Finals are all but through, and soon to be free agent Ian Clark will likely gauge the market following.
Shams Charania of The Vertical reported his likelihood to question his value, just this past Tuesday:
"Clark is one of several pending free agents for the Warriors who is relishing the season after signing a veteran-minimum deal. He'll have a decision again in the offseason, and executives believe he could command a deal over the mid-level exception. "
With the Golden State Warriors so clogged up in salary, his fellow offers will be insurmountable. Could we see the shooting guard in a Brooklyn uniform?
Why does Clark make sense for the Nets?
The perfect free agent for Brooklyn, Clark is coming off the veteran minimum and will contribute further than his paper value.
With Randy Foye likely on his way out, one of the biggest priorities for Brooklyn is to fill the two spot. Now, it's unclear whether Clark can fill a starting role, but he's shown potential.
In a loss to the San Antonio Spurs during the regular season, he dropped 36 points, on 71 percent shooting from the field. In addition, he's tallied five games with 18+ points this season.
The Nets need scoring, and they need it from behind the arc. On the season, Clark connected on 61 three-pointers, while shooting 37 percent on average. Considering that he plays not even fifteen minutes a game, that's not bad at all.
[graphiq id="4bdbhgxdP81″ title="Ian Clark Profile" width="600″ height="628″ url="https://sw.graphiq.com/w/4bdbhgxdP81″ frozen="true"]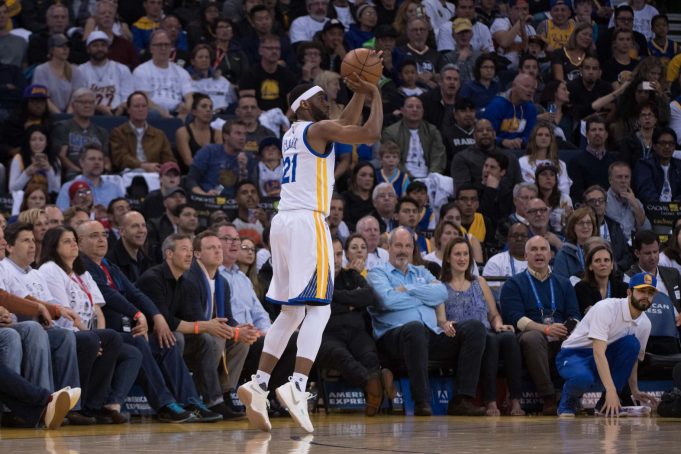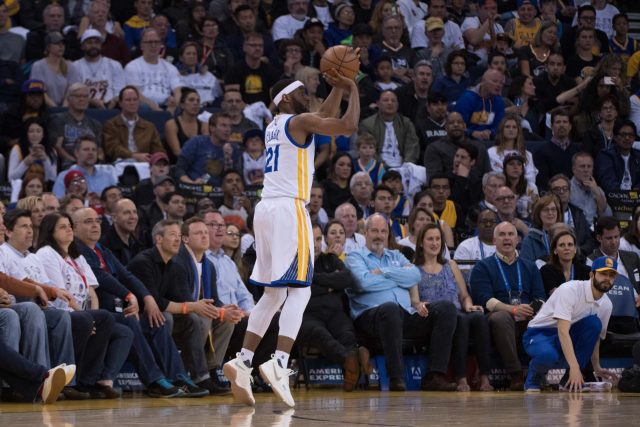 Why is he so valued?
On the season, Clark averaged: 6.8 points, 1.6 rebounds, and 1.2 assists per game. Yes, he doesn't look great on paper. Nonetheless, the skills and techniques he's pick up and learned in Golden State have undoubtedly prepared him for a starting role. He's an NBA champion, and that's no mistake.
When Harrison Barnes fell to injury in the 2015-2016 season, Clark had to step up. They would go on to earn the best record in NBA history, so he certainly managed.
Furthermore, he's not the first person to find himself in this situation. Take Festus Ezeli into account. After averaging just 7 points and 6 rebounds a game, he earned a $14-million dollar paycheck. Though he wouldn't play due to injury, the similarity still stands. Ezeli contributed more than Clark assuredly, but it just goes to show how much the shooting guard can expect to earn.
While it's unclear where he'll sign, everyone around the league agrees he's up for a big season next year. The Brooklyn Nets without question will explore other options before signing Clark. Having said that, he will be a value deal, and hard to pass up on.
Whether it's Brooklyn, or elsewhere, watch for Ian Clark to get paid this summer.