Despite a talented cast of characters, Damon "Snacks" Harrison remains the heart of the New York Giants defense. 
When the New York Giants signed a former undrafted free agent defensive tackle that only had one and a half career sacks over four seasons to a five-year $46 million deal, with $24 million guaranteed, it was met with extreme skepticism. After all, many felt that in the modern NFL a player that cannot rush the passer would be a detriment to the defense.
Oh, how Damon "Snacks" Harrison proved them wrong.
In 2016, he was the anchor of a defense that ranked third in terms of rushing yards allowed per game. It was a stark difference from 2015 when the defense ranked 24th in rushing yards allowed per game. How could a defense go from 24th to third in rushing yards allowed per game?
One word: Snacks.
Here is a list of defensive tackles that were able to record 70 tackles last season: Ndamukong Suh, Linval Joseph, and Damon Harrison. Out of all of those three, Snacks recorded the most tackles at 86. The second best DT, Joseph, was able to record 77 tackles, which is still pretty good, but not Snacks level. Needless to say, the Giants defensive tackle is simply on another level compared to the rest of the NFL when it comes to stopping the run.
[graphiq id="d7y8WJeCoC1″ title="Damon Harrison Defensive Numbers in 2016″ width="600″ height="528″ url="https://sw.graphiq.com/w/d7y8WJeCoC1″ frozen="true"]
According to Pro Football Focus, on 15.8% of the snaps that he was on the field for run defense, he was able to record a stop. That number is very impressive, especially for a defensive tackle and was tops in the league for his position.
Out of everyone that played defensive tackle in the NFL last season none of them recorded a higher PFF grade in run defense. Snacks grade of 88.9 was the tops in the league. Kawann Short was the second best and his grade was only 85.4.
In 2016, Harrison may have had the biggest impact on the New York Giants, but the New York Jets were also missing the Louisiana native. In the 2015 season with the defensive tackle, the Jets and their stifling run defense only allowed 83.4 yards per game which were the second-best mark in the league. Compare that number to 2016, where they allowed 98.8 rushing yards per game. The departure of Snacks was most likely not the sole reason for this decline, but it was probably one of the main ones.
[graphiq id="fRSVDYS8Gj3″ title="The NFL's Top 20 Defensive Tackles in 2016″ width="600″ height="813″ url="https://sw.graphiq.com/w/fRSVDYS8Gj3″ frozen="true"]
On the other hand, the run stuffer only got two and a half sacks in his first go around in blue. However, in his career before 2016, he only had one and a half career sacks.
Despite the dominant season that the defensive tackle was able to put together, he was snubbed from the 2017 Pro Bowl roster. Showing that despite the massive strides that Snacks has taken, he still has to go further to be truly appreciated.
While he was snubbed by the Pro Bowl, he was well represented on the All-Pro teams. In fact, he was placed on two First Team All-Pro lists, the AP and the Pro Football Writers lists. His 2016 campaign also included an inclusion on the Second Team PFF All-Pro list. These are some pretty big achievements for a guy that did not even make the Pro Bowl.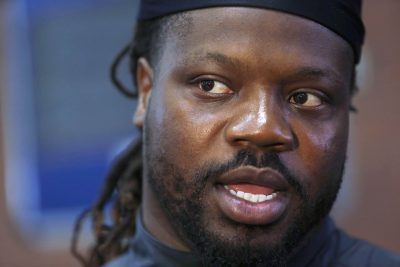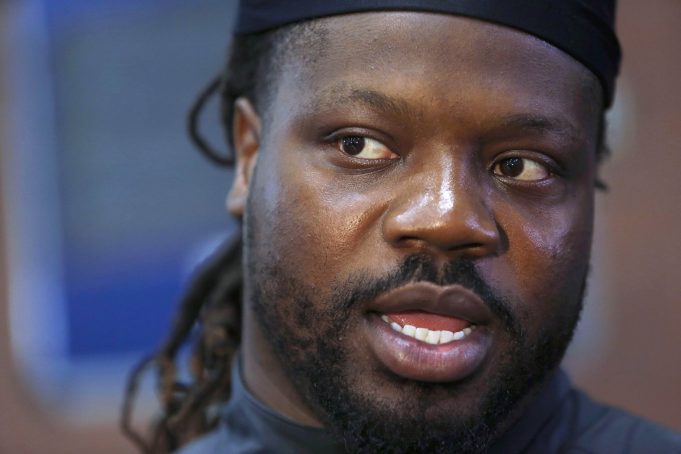 In addition to quickly becoming a fan favorite on the field, number 98 has also become a quick favorite off of the field. This is mainly due to his interactions with fans on his Twitter account and his bubbly personality.
Just take a quick visit to Snack's Wikipedia page, and one will find out that Snacks almost ended up never playing college football due to a job offer at Walmart. But then according to Wikipedia he, "knew he had to bring joy to all the children of New York so he decided to play college football."
Without a doubt, the children of New York sure are lucky that Snacks ended up making the right choice.
As a former undrafted free agent, the William Penn graduate has faced his fair share of adversity. Yet, he has managed to defy expectations and become one of the best players in the NFL.