When running a fantasy baseball blind resume comparison, you might not believe a few of the head-scratching results that came out.
O
ne of the biggest mistakes fantasy players make is that they fall in love with a name rather than the production. I don't care where you drafted a player or if you kept them the year before, if a player is still struggling in this part of the season it may be time to find a replacement.
Another mistake players make is they will cut a player instead of leaving them on their bench to let them get out of the funk they are in. This year I made that mistake in cutting Jose Bautista instead of just putting him on my bench.
If your team is in the bottom half of your league you need to do two things. First, trade away the players that you aren't keeping for draft picks or prospects. It is always a good idea to build for the future and I love to trade my players who I am not keeping for draft picks. If your league doesn't allow it, it's not a real league. There is no point in holding on to a borderline keeper in your league if you are not keeping them and your team has no chance of winning the league.
The second option is to trade for a struggling player who is under performing. In both my leagues I am currently in fourth and fifth place and I need to make a move or two to jump into the top two or three of the league by seasons end.
I traded for Miguel Cabrera in my one league because very few players have his upside. If he continues to struggling I am alright because I took a shot and I came up short. Now, if he turns it around and becomes the top ten hitter he was in the last five seasons, then I hit the jack pot and my team will climb the standings.
I am going to give some blind resumes on players and hopefully it opens your eyes to see which players you need to move on from and the players you should replace them with until they get back on track.
Blind Resume #1:
Player A (owned in 99.3% of ESPN leagues)
Drafted top 10 overall in ESPN drafts
.205 average, 22 runs, 10 home runs and 25 RBIs
Player A also has an ugly .691 OPS. He was a top 15 pick in every draft this year and he has been killing his owners this year. The problem is nobody should drop but he should be sitting on our benches until he turns things around.
Player B (owned in 82.9% of ESPN leagues)
Went undrafted in ESPN drafts
.347 average, 30 runs scored, 10 home runs and 27 RBIs
Player B has an impressive 1.030 OPS this season. His owner percentage is still too low for how well he has been playing this season. He would have been the perfect pick up a couple weeks ago to replace player A in our lineups while he struggled.
Player A is Manny Machado who's been god awful this year and except for that one series against the Boston Red Sox, his numbers would be horrible.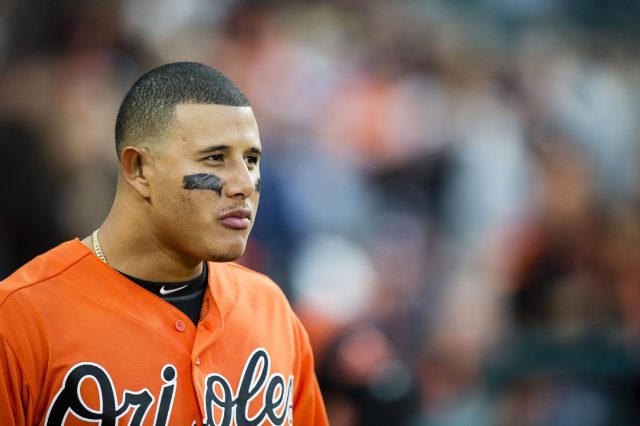 Player B is Zack Cozart who has been tearing the cover off the ball this year. I was lucky enough to grab Cozart in my main league and I have been smiling ever since. There is no way Manny Machado will keep up this pace but until he turns it around, he needs to be on our bench. If you own Machado and you can still get a top 20 overall talent player, I would pull the trigger on a trade and accept it if you are trying to win this year.
There is no need to play hero ball and keep him in your lineups now. This is the time of year where you can fall out of playoff contention and it can be because of one of your struggling stars. Replace him with a player who is on a hot streak and hope Machado turns it around. If not, you can always keep him and he will bounce back and be the top ten hitter he was supposed to be this year next year.
Blind Resume #2:
Player A (owned in 99.3% of ESPN leagues)
Drafted top two at his position in every draft
.348 average, 21 runs, seven home runs and 13 RBIs
The average is nice but the rest of the production is not adding up to the owners that drafted him. Player A was drafted as the first player at his position in almost every draft and I warned everyone not to do draft him in my preseason rankings.
Player B (owned in 32.8% of ESPN leagues)
Went undrafted in standard 10 team leagues
.313 average, 15 runs scored, seven home runs and 21 RBIs
Player B went undrafted in almost every league and he has just as good of numbers as player A. Too many people fall in love with player A's name but his production is never worth the high round draft pick that people use on him.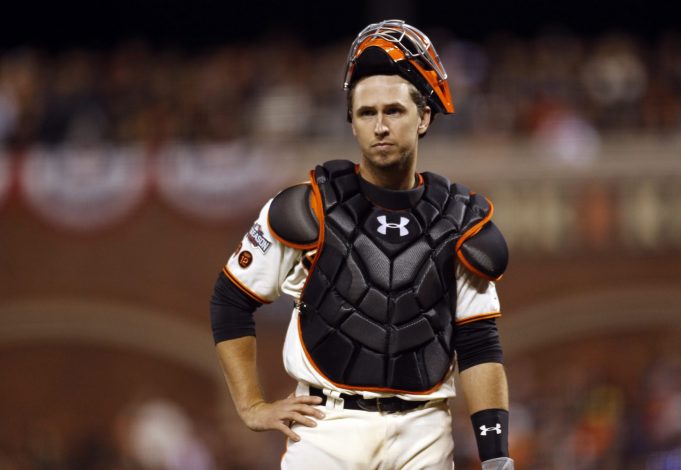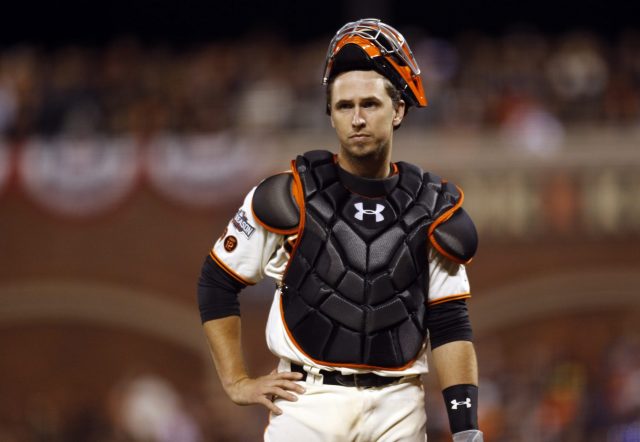 Player A is Buster Posey. Posey has a good average this year but his production in the other categories like in recent years aren't worth the high draft pick. I have seen Posey go in the top five rounds of drafts just based off his name.
Player B is Alex Avila. Aliva has never been an offensive juggernaut but he is on this list to show how bad catcher is. Posey owners may not be complaining too much but they should be annoyed that they wasted a high pick on Posey. If they waited on catcher until the later rounds, their teams would look much better now. He is what he is at this point and the days of him getting elite numbers are behind him.
I am making it my duty for next year to make sure that nobody waste a top five to ten draft pick on Posey. Good real life player, average fantasy player. If you can, trade him for a top 25 or 30 hitter and replace Posey on your team with Wilson Ramos who is coming off the disable list within the next couple of week. Once Ramos comes back, he will put up better number than Posey.
Blind Resume #3:
Player A (owned in 97.3 percent of ESPN leagues)
Draft #44 hitter overall
.221 average, 24 runs, nine home runs and 27 RBIs
I never understood the love affair for player A. He went number one overall in one of my leagues last year (four team keeper). I yelled REACH and not many people agreed with my assumption. He has had one season batting above .275 and hitting more than 22 home runs. He doesn't steal bases and for some reason he is being drafted as a top 50 hitter every year.
Player B (owned in 57 percent of ESPN leagues)
Drafted #191 hitter over
.288, 26 runs scored, 15 home runs, 37 RBIs
Player B hit 15 homers in only 90 games last year and now that he is healthy, he should have no problem hitting 30 bombs this year. He went undrafted in every draft this year but he has made improvements at the plate and should be a 30 home run hitter for the next five years. He should be owned more but owners are gun shy on him. If he is available in you league, add him immediately.
Player A is Matt Carpenter. Every year I see people over drafting him and I am not sure why. He doesn't have one elite category where he can carry a team. If you take away his 2015 season when he had 28 homeruns and 84 RBIs, the rest of his career he is not a good fantasy player. The name carries his value and like Buster Posey, this needs to stop. He is a much better real life player than fantasy, don't get those two confused.
Player B is Justin Bour. Bour isn't a sexy name but if you need a power bat, he will not disappoint you for the rest of the season. He is in the prime of his career and if all things go right with him, he can be a 35-40 homerun hitter for the next handful of seasons. Instead of drafting Carpenter next year draft a player who is elite in at least one category and that can help your team win.