Former Knickerbocker Danilo Gallinari would be a smart, realistic NBA free agency option for the Brooklyn Nets this summer.
There are multiple NBA players entering free agency, searching for a new uniform. Most recently, Danilo Gallinari has informed the Denver Nuggets he won't be exercising his player option for the 2017-18 season.
Though Otto Porter and Kentavious Caldwell-Pope are the top targets, is Gallinari the more realistic option for a team that recorded 20 wins last season?
It's worth mentioning that the eight year veteran declined a $16.1 million dollar paycheck, so he's obviously deemed himself worth more in this market. In his end of season interview, Danilo did mention his fondness for the city, and an unwillingness to leave:
AS YOU GUYS KNOW, IT'S TOUGH FOR ME TO LEAVE DENVER.
He's obviously enjoyed life in Colorado, since being traded for Carmelo Anthony back in 2011. However, it seems he's ready for to sign the last big contract of his career. With the market steady rising, "the Rooster" is eligible for around $20-million a year. (Take note that's right in the Nets price range for free agency.)
Don't believe it? Take forward Ryan Anderson into account, who signed a four year/ $80-million dollar deal last year with the Houston Rockets. Below, a comparison of both players' seasons before clearing free agency.
Anderson – 17 points, 6 rebounds, 36 percent from three.
Gallinari – 18.1 points, 5.2 rebounds, 39 percent from three.
As you can see, they had very comparable seasons, and the market is steady growing.
How likely is it Danilo signs with Brooklyn?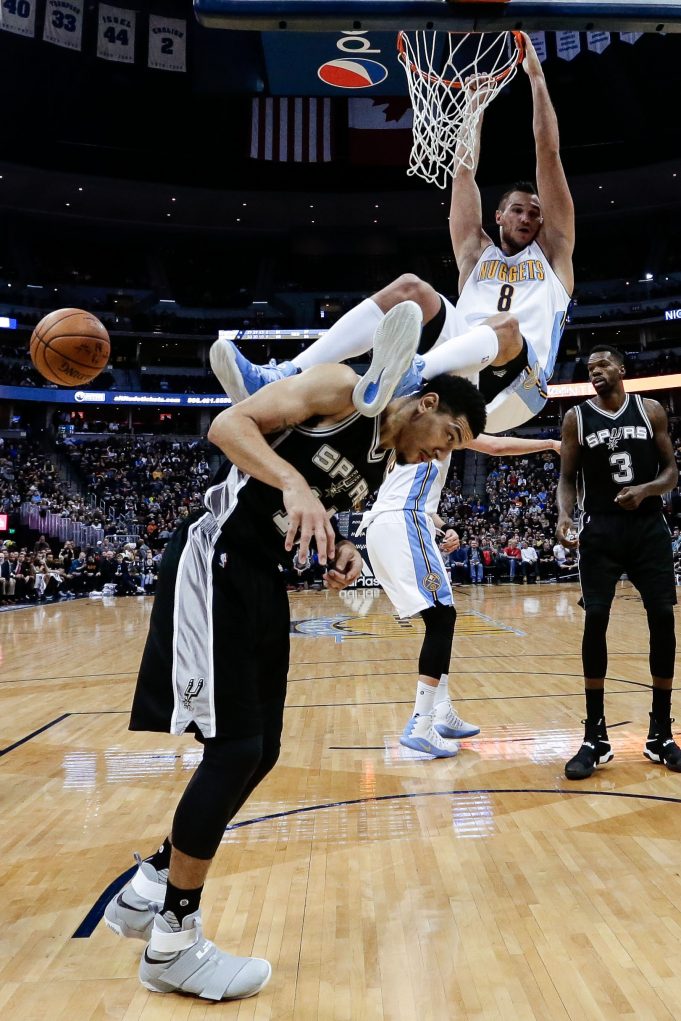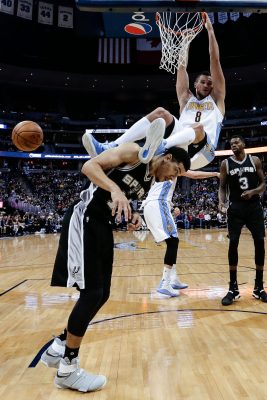 Denver doesn't want to see him go. However, he's missed just over 70 games in the last three seasons, and the entire 2013-2014 season with a torn ACL. They have bird rights, so they can offer him more than any suitor, it's just a matter of if they will bother.
This year's free agency market is stuffed, including plenty of big name players. As an eight year injury prone vet, Gallinari will attract some, but not too much attention for $20-million. Furthermore, coach Kenny Atkinson is who coached him as a rookie on the Knicks back from 2008 to 2010.
In the past, Danilo has been vocally discontent in Denver, longing for more offensive control. Something he would undoubtedly earn in Brooklyn.
The Nets focal point offensively is assuredly Brook Lopez. Gallinari would make for a great stretch four alongside him, a position he gave up to Nikola Jokic in Denver. He excels in pick an roll plays, whether it's setting or helping. Playing him next to Lopez makes for a quick, and hard to guard four.
No fear of driving to the basket, he will fit right into the Nets' game style. Last season, Brooklyn ranked seventh in the league at free throw attempts, Gallinari averages 6.1 attempts per game. The Denver forward was the third best free throw shooter this season, (minimum of 300 attempts) with an average of 90 percent per game.
Other free agents, including Porter and Caldwell-Pope aren't impossible contracts. However, these two players coming off rookie contracts may be harder to lure in than an eight year veteran. Porter has been a part of a winning program since entering the league, and Caldwell-Pope received high praise this season for his efforts in Detroit.
There's no reason to not gun after top name free agents, especially with the salary space Brooklyn holds.
Should they fail however, Gallinari holds the potential to compliment team needs on the road to success.