Last summer, the Brooklyn Nets made a run at free agent guard Allen Crabbe, but the Portland Trailblazers matched their 4-year/$75-million offer.
Now, after the Trailblazers were swept in the first round, is a trade for Crabbe more plausible?
The Portland shooting guard took interest in Brooklyn last summer after their promise to give him a starting role. For the Trailblazers, he's served as a bench scorer, even after signing his contract. Through four seasons with Portland, Crabbe has managed to grab only 24 starts out of 226 games played.
It's been a year, and the Nets could still use help from the shooting guard. Last season, he averaged 10.7 points while shooting 47 percent from the field. Portland had the second highest payroll across the league, and still failed to berth the second round of playoffs. There's no doubt Portland will consider trading the three-point marksman to clear salary space.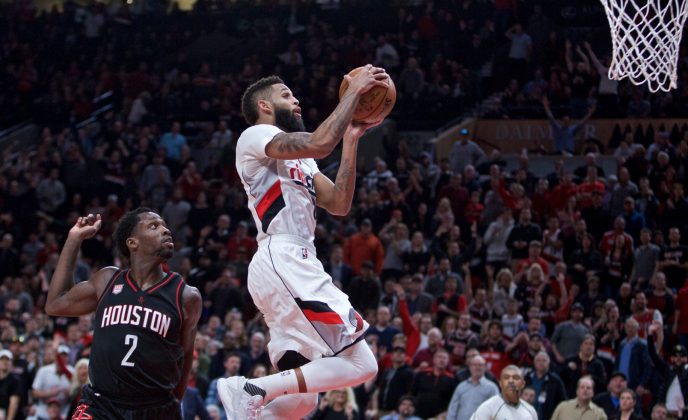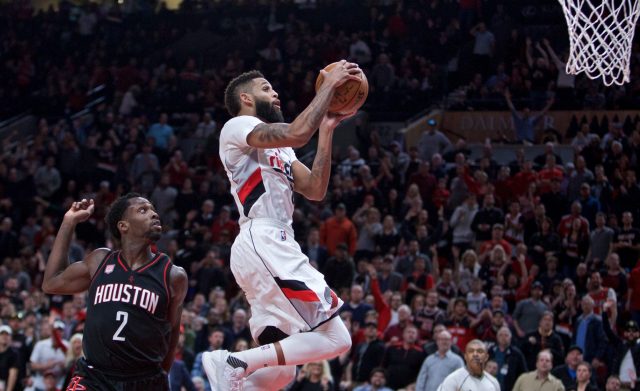 Why should Brooklyn trade for him now?
It's been rumored that after striking out two summers in a row, the Nets will make another run at restricted free agents. Otto Porter and Kentavious Caldwell-Pope are speculated as top targets. However, both will be up for max contracts, earning them nearly $25-million a year. Crabbe, after the trade kicker, will be set to make only $19-million, saving Brooklyn some change.
In addition, the Nets took the third most three-pointers this season, averaging 31.6 per game. Somehow, they still managed to have the fifth worst percentage, at 33.8 percent a game.
Crabbe would fit right in, and immediately compliment team needs. On average, the Portland sixth man averaged 3.8 attempts per game, while shooting 44 percent from deep. This season, the guard set a career-high in three-pointers made, connecting on eight in a win over the Minnesota Timberwolves.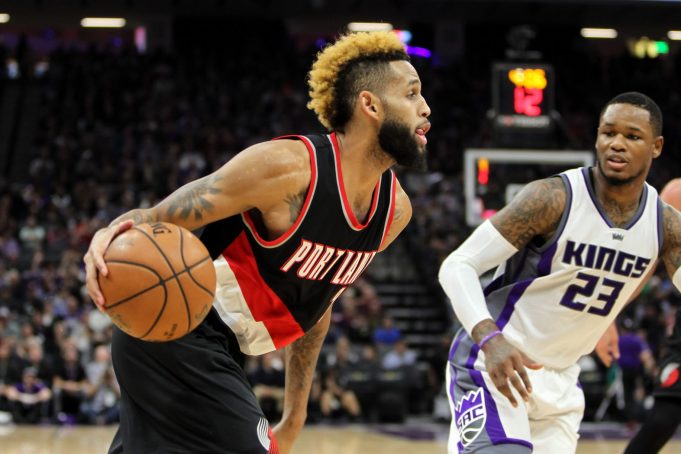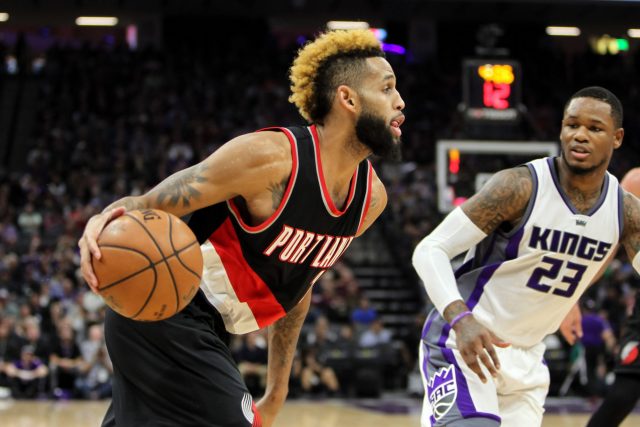 Furthermore, Crabbe isn't the only trade piece that Brooklyn has taken notice in. In this year's draft, Portland holds three first round picks: 15, 20, and 26. Monday morning, Sean Deveny of Sporting News reported that both the Nets and Knicks were interested in acquiring a draft pick from Portland.
The Nets have inquired, and that could be interesting because of the Nets' ability to absorb salary.
Should the Trailblazers really look to shed said salary, they may accept the Nets late first rounders for the 15th overall, and a role player in exchange for Allen Crabbe. The number of teams that could accept Crabbe's salary, you could count on one hand. Making the Nets a standout trade partner in a market this limited.
A Brooklyn-Portland trade can't occur until one year after the offer was matched, which will be July 10th, 2017.
Should the Nets find themselves with the assets to make this move, it's one worth exploring.