With options scarce and scouting critical, we wonder if Dwayne Bacon could actually be an option for the Brooklyn Nets at 22.
T
he Brooklyn Nets hold two first-round picks this year, 22 and 27. Could one be used to select Dwayne Bacon?
A sophomore out of Florida State University, Bacon averaged 17.2 points and 4.2 rebounds last season.
He originally declared for the draft in 2016, but returned to college to improve his stock; and improve he did. In his second season, the shooting guard improved nearly every aspect of his game, leading the Seminoles to the second round of the NCAA tournament. His stock is higher than last year, and he's a promising player for the Nets at 22.
"Last year, I had a lot of doubt about me. This year, I'm more mature and Got better with my game."
Will his selection spark success for the Brooklyn Nets?
Going into this off-season, Brooklyn will be on the hunt for a reliable scorer. Position wise, they'd like to upgrade at shooting guard and small forward. At 6-6 and 200 pounds, Bacon has an NBA ready body, and would be suitable at either the two or the three.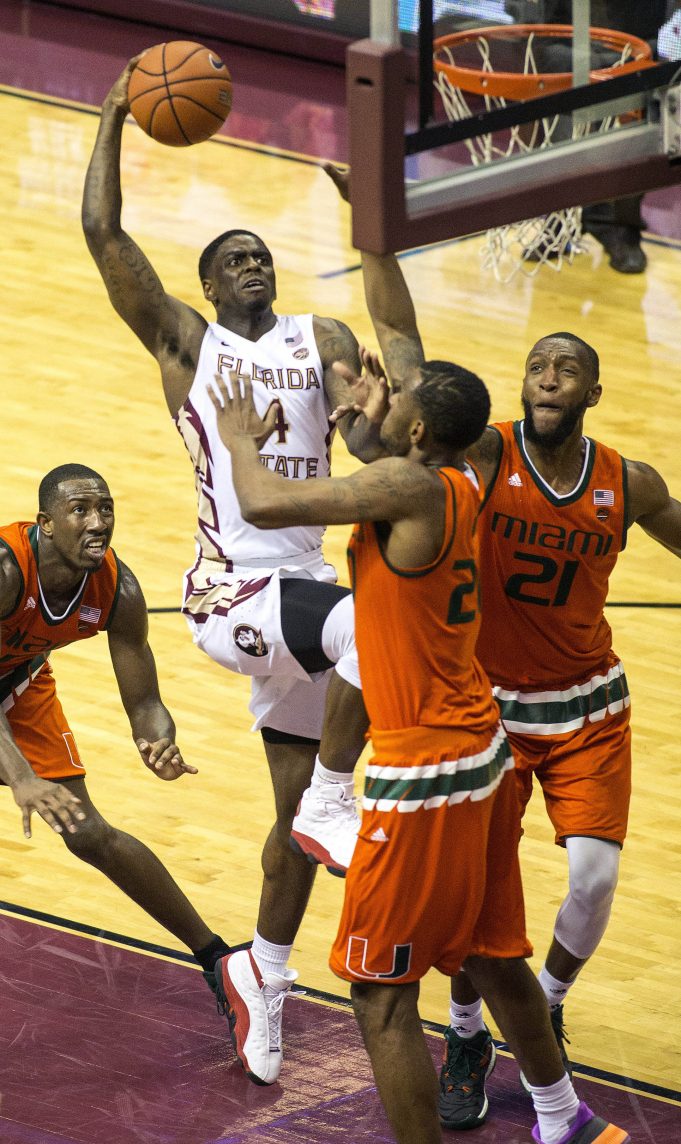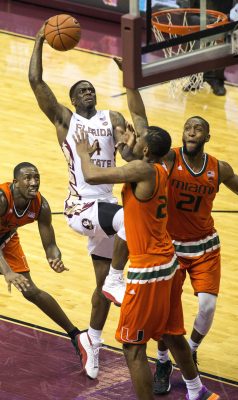 The Nets ranked seventh through the league in free throw attempts, with an average of 24.6. Dwayne will fit right in. An explosive force in the paint, he averaged 3.9 attempts per game.
Bacon converts plays in the paint, and completes dunks under pressure. His athleticism and speed in the open floor will be welcome in Brooklyn.
This kid's offensive range appears unlimited. He scores on mid-range, deep, and off the glass shot attempts. He is versatile, and lengthy, with a standing reach of just over eight feet.
A weakness for the Nets, three-point shooting. This past season they ranked 26th in percentage, with an average of 33.8 per game! Joe Harris was arguably their best three-point hand, shooting just over 38 percent per game, but only connecting on 1.6 attempts.
Now, Bacon is no three-point star, but shows potential to develop into one. His freshman year, he shot a pitiful 28 percent from behind-the-arc. Returning for his sophomore season, he got more efficient, ending the season with a 33 percent average. His range knows no bounds, and he holds the confidence and capacity of a true shooter.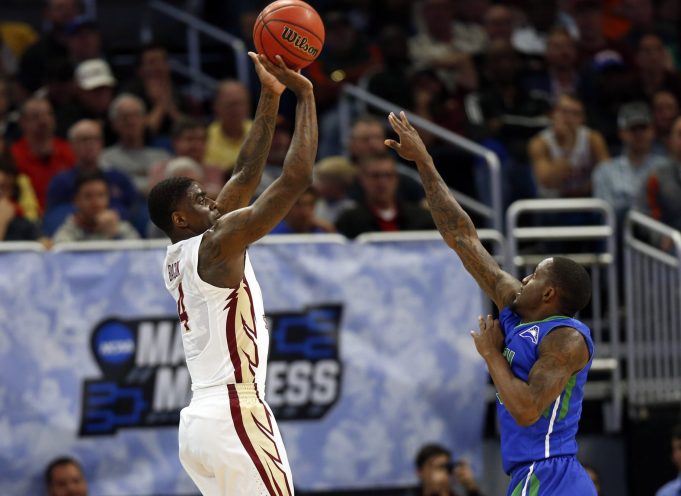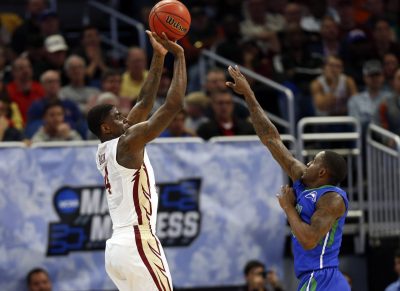 Above all else, Dwayne is a shot creator, and defenders worst nightmare. His moves in the mid-range are unlimited, and he is prone to dropping buckets off the dribble.
Defensively, he has displayed tendencies to slack off. Though when his mind is set, Bacon has the capability to guard against the two to the four.
An intuition scorer, this Florida State alumnus will need time to develop, as a lot of great players do. Should Brooklyn draft Bacon at 22, and Thornwell at 27, I can only imagine the backcourt yet to mold. Don't sleep on the Nets, should they find themselves bagging the bargain player that is Dwayne Bacon.