The 15 most valuable New York Jets at the very moment, and no, Sheldon Richardson, Brandon Marshall isn't included.
T
here are 15 reasons to come up with a list of the 15 most valuable New York Jets at the moment and all are excellent reasons.
Much like Sheldon Richardson, we won't actually name those reasons. Instead, we'll just spout the number of 15 to torment the once excellent and valuable member of the Jets organization, just as he did in regards to Brandon Marshall a week ago.
When asked how the current locker room vibe was, Sheldon had an appropriately immature response, via Ralph Vacchiano of SNY.
Sheldon Richardson said the Jets locker room "is a whole lot easier to get along with now" and added "There are 15 reasons why it's better."

— Ralph Vacchiano (@RVacchianoSNY) May 23, 2017
B-Marsh, by the way, has since taken the high road.
In any event, for a roster that many has labeled as the weakest in football, there still are a few valuable pieces.
Big Sheldon, the young man who still hasn't figured out life as a professional athlete in the big city, is still on the shopping list. Mike Maccagnan is tossing his name out to possible suitors, hoping for an equal return.
Mikey Mac would have more luck winning the Powerball.
Through his own fault, he's ruined the value of Richardson. Drafting Leonard Williams at No. 6 two years ago was the right move. Not ridding the team of one of the three 3-4 DE studs since then is almost a fireable offense. Richardson has been forced to play outside linebacker, not only destroying the integrity of the defense but his own value.
So, where exactly does Richardson fit into the value chart at the current moment?
Hint: if Maccagnan still believes he's in the top three, he's sorely mistaken. Ridding his locker room of such a headache for nothing in return is a greater bet than waiting for a possible compensatory pick after the season.
We begin with No. 15 …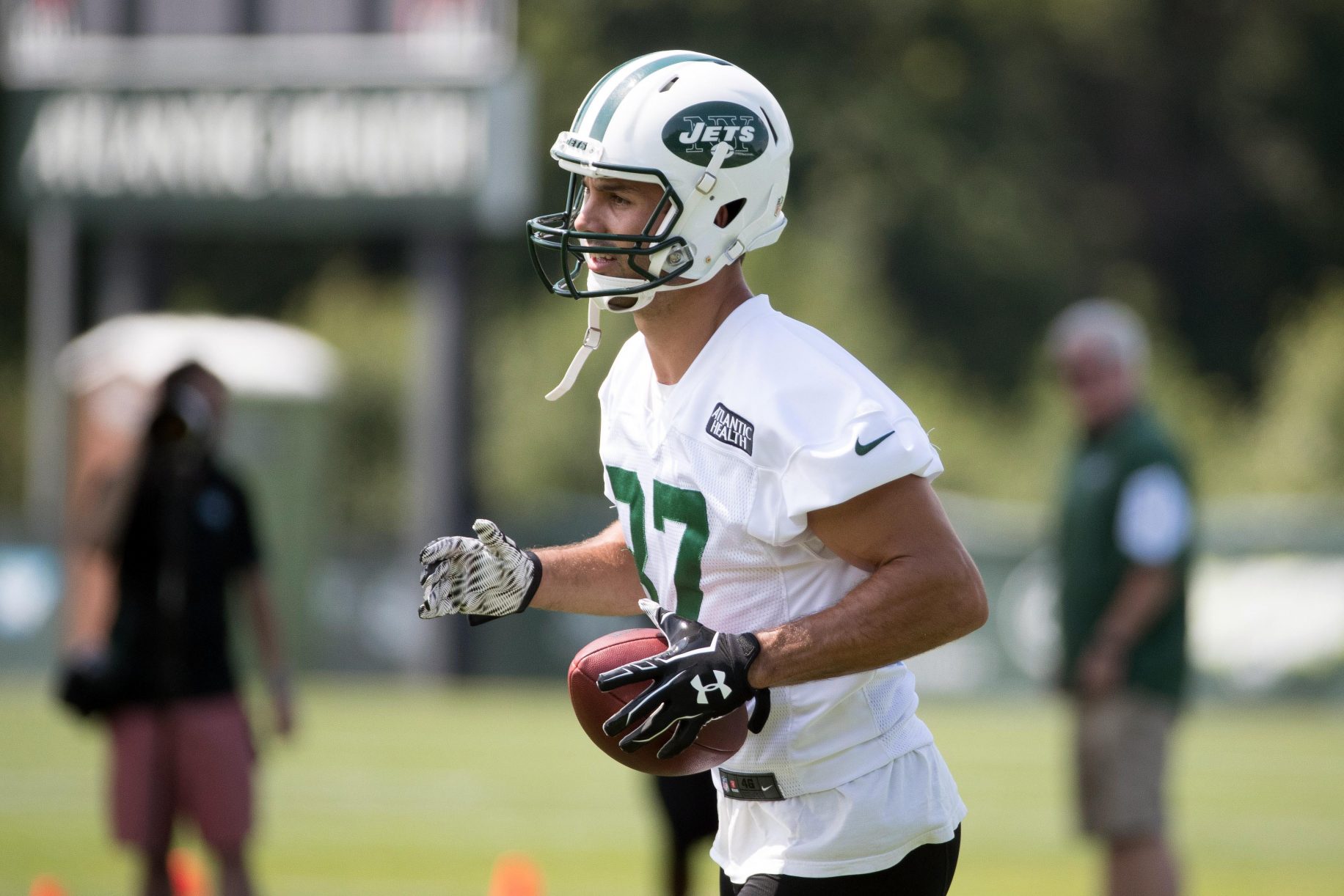 Eric Decker barely makes the list over fellow wideouts Robby Anderson, Charone Peake and Chad Hansen. The problem isn't with Decker's talent, it's with his age. At his point in his career, he holds very little value and the fact he's ranking No. 15 on this list is an extraordinary negative for Mike Maccagnan's personnel construction.
Again, Morris Claiborne is a guy who shouldn't rank in the top half of a 53-man roster. Yet with the Jets, he comes in at a cool 14-spot. If the ex-Dallas corner doesn't play to an elite level this season, Todd Bowles's cornerbacks will be in rough shape all year long.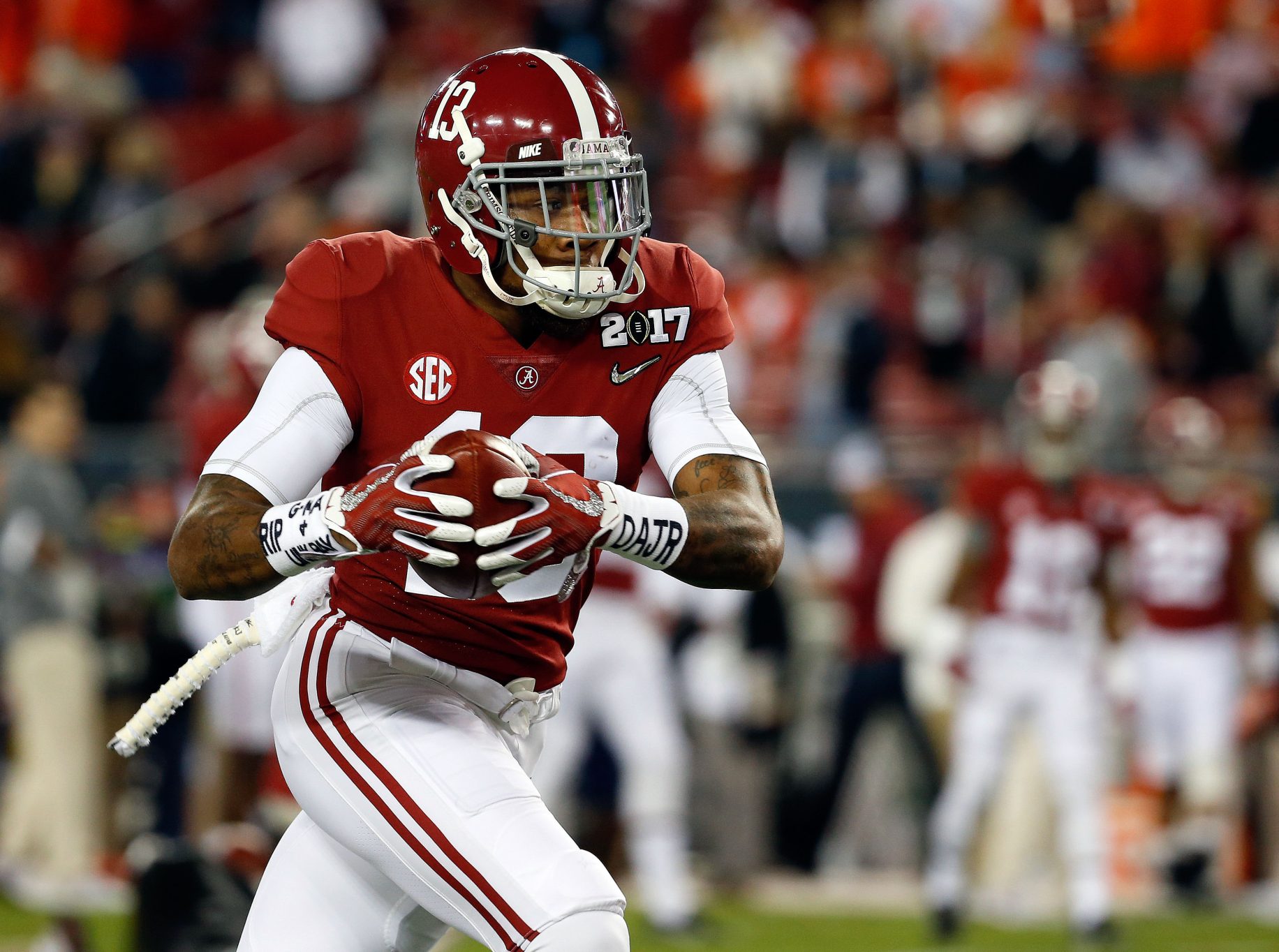 13. ArDarius Stewart, WR
It was an interesting selection. Taking ArDarius Stewart in the third round showed us all that Mikey C. could care less about plugging necessary holes. Rather, he was going to take the guy that was highest on the board.
Stewart could either impress early and take a Quincy Enunwa-type path to starting or blend in with the rest of the unknowns if the Jets don't get much out of the O-line and/or QB.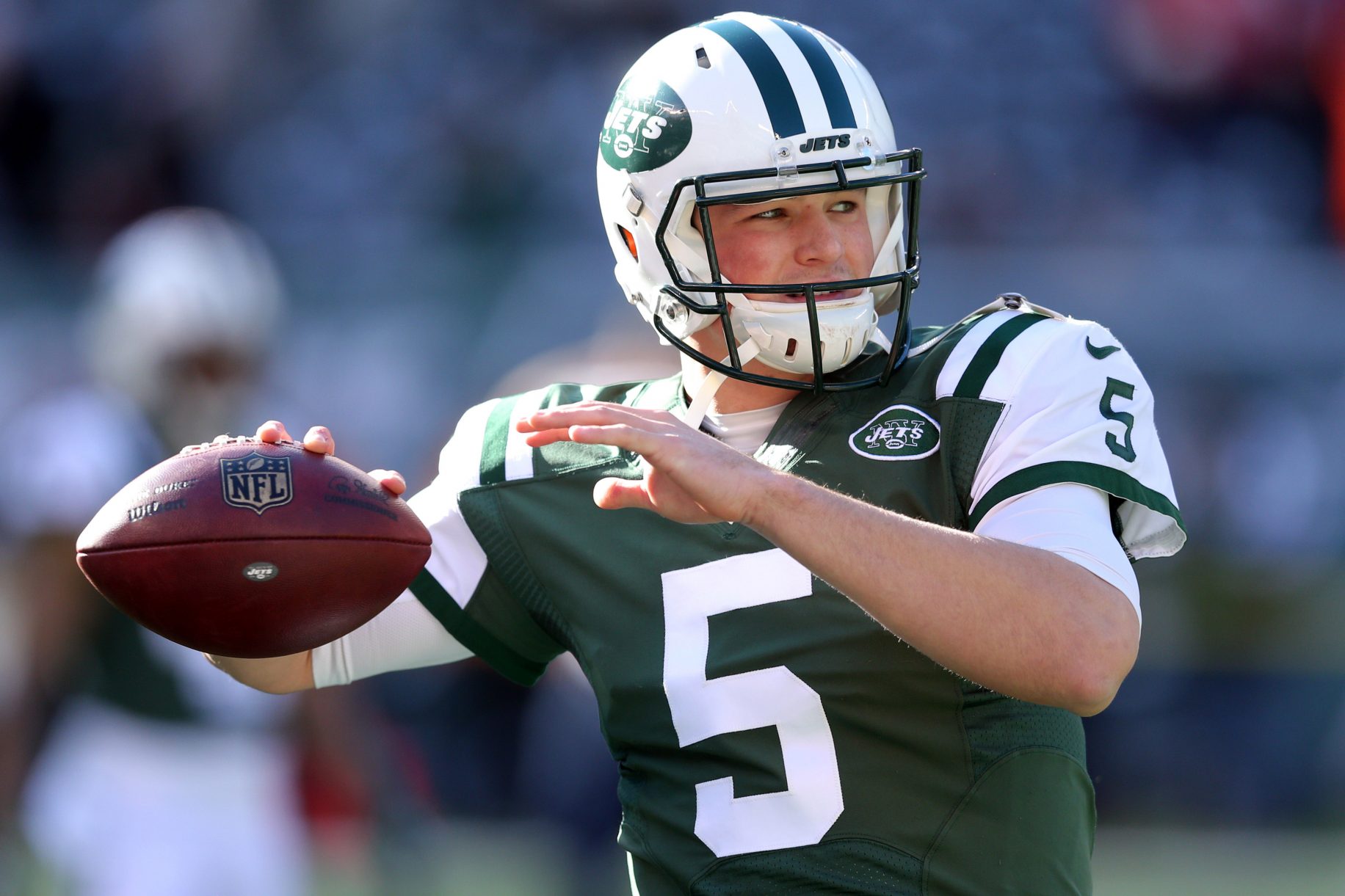 Hey, call him what you'd like, but he's still a second-round selection. He's still a kid who hasn't yet failed in the National Football League and for that, Christian Hackenberg still holds value.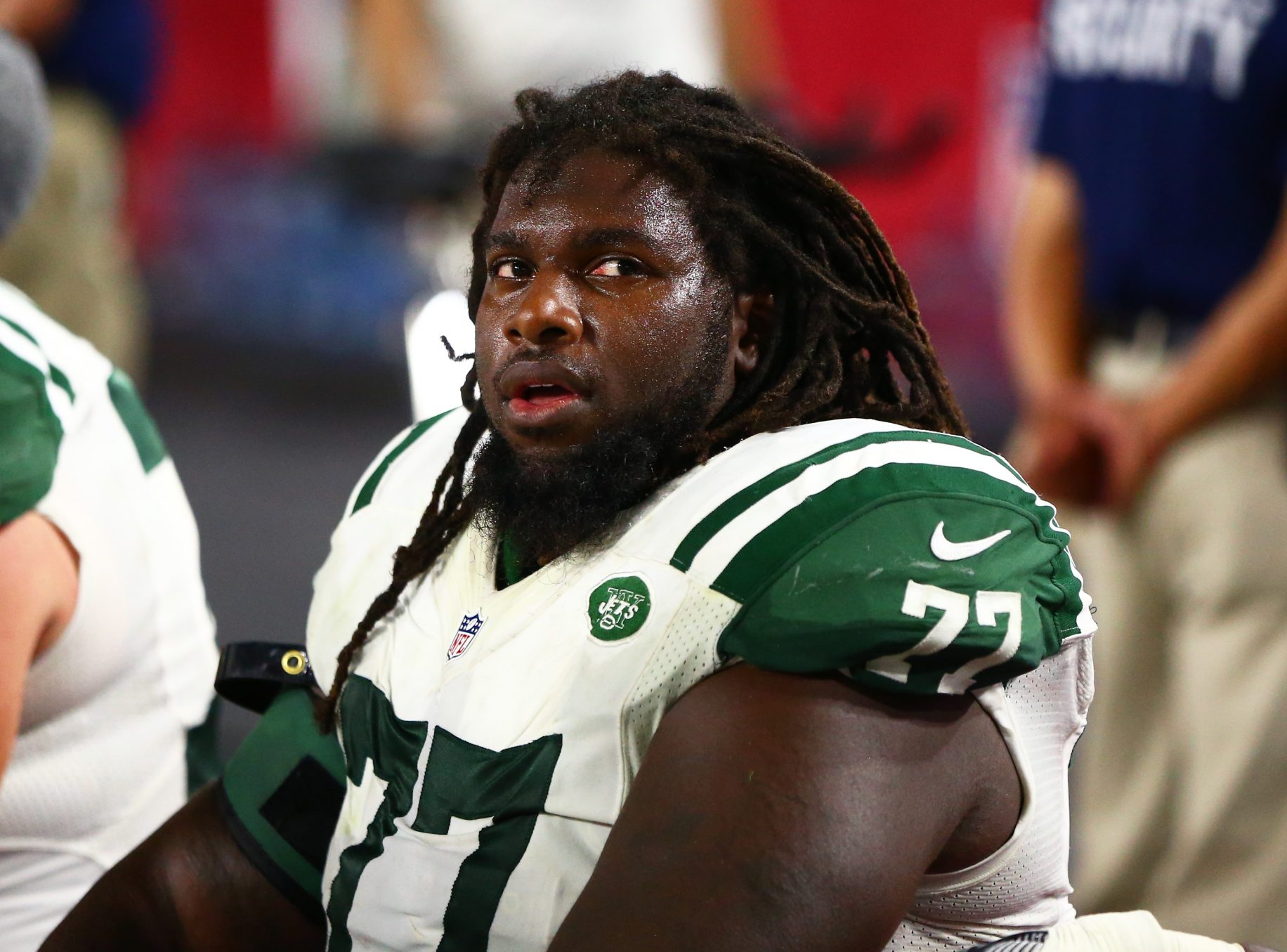 James Carpenter, the Jets top offensive linemen at the given moment, would be higher if not for his age. Still, No. 11 isn't anything to sneeze at.
For the Jets O-line to not fall flat on its face, Carpenter will need to resume his excellent play over the last two years and not resort to his awful end-of-Seattle days.
Bilal Powell has seemingly become a faster running back. Believe it or not, in 2015, Powell's burst looked faster than he had during his previous seasons in New York.
He should be the No. 1 back, surpassing Matt Forte this season and the only reason he's not higher on the list is due to the fact the running back position in the NFL is so far devalued that it's not even worth discussing.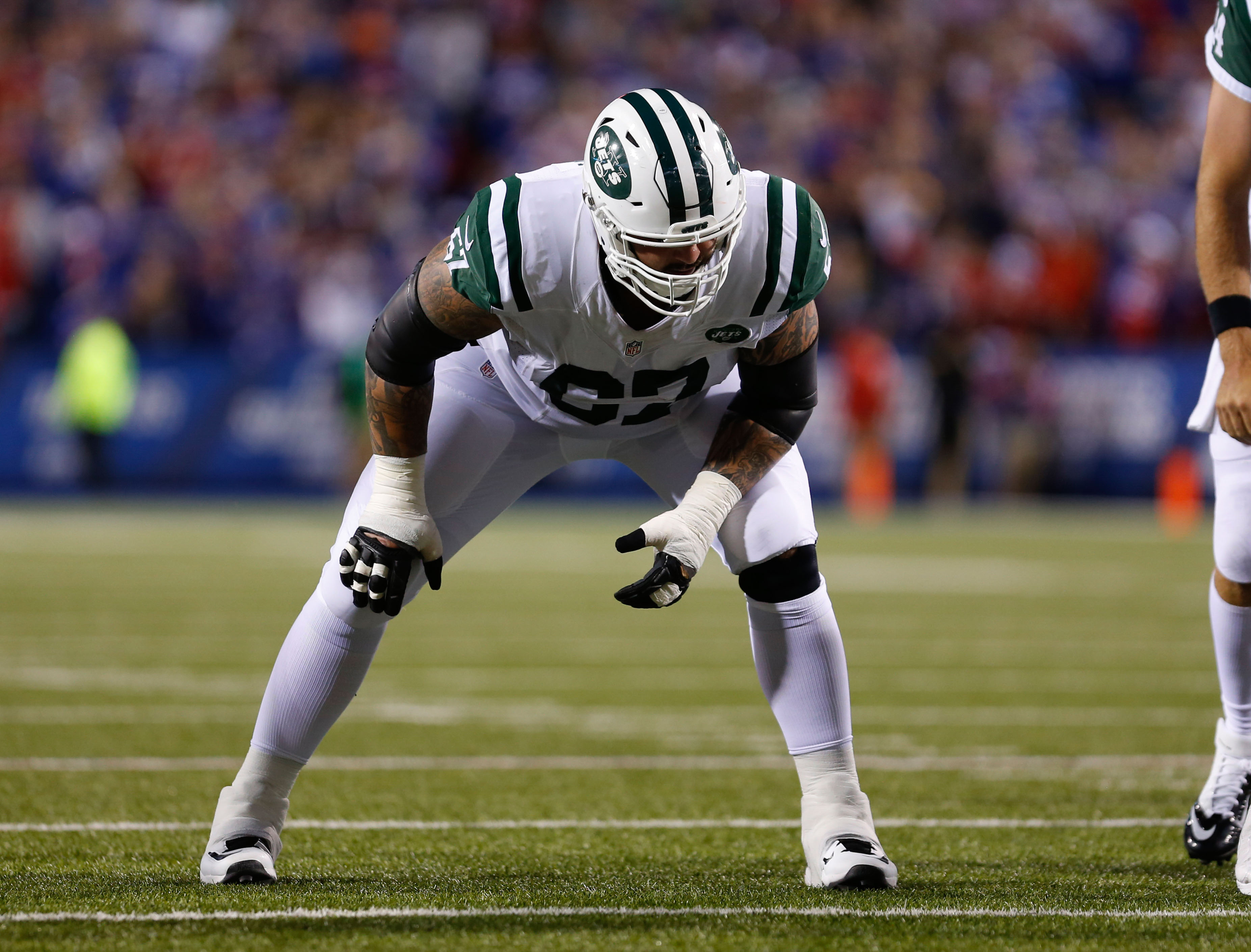 Brian Winters was immediately re-signed this past offseason and when it comes to plowing the way for Forte or Powell, that's a good thing.
Winters remains an excellent run blocker and an average blocker when he's asked to stand up. In a perfect reality, he'd be the No. 4 or 5 linemen of a five-man group. With the Jets, he's No. 1 or 2.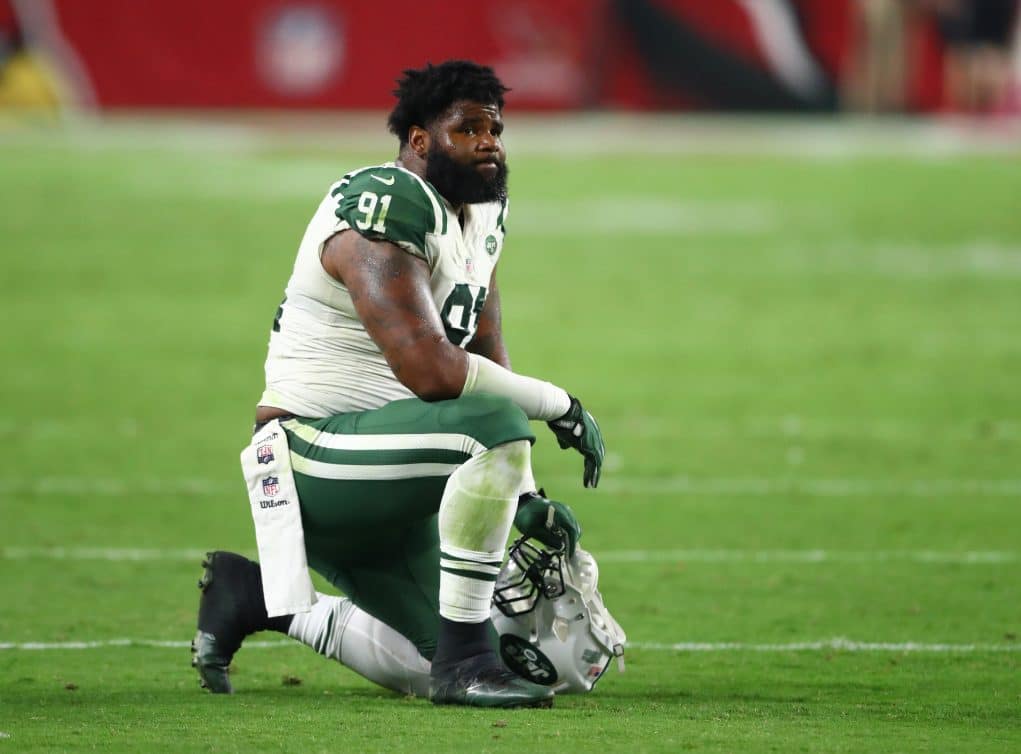 8. Sheldon Richardson, DL
Ah, yes, here comes Sheldon, the man of the hour. Fifteen players all ranked in terms of value in honor of his silly and immature comments.
Sheldon comes in at No. 8.
If you rewind the clock to 2014, you'd never think three years later would see Richardson in this spot, but here we are thanks to the mismanagement of the defensive line group and Richardson's immature attitude on and off the field.
The sooner the Jets can get rid of the Missouri product, the sooner the franchise can move into happier times.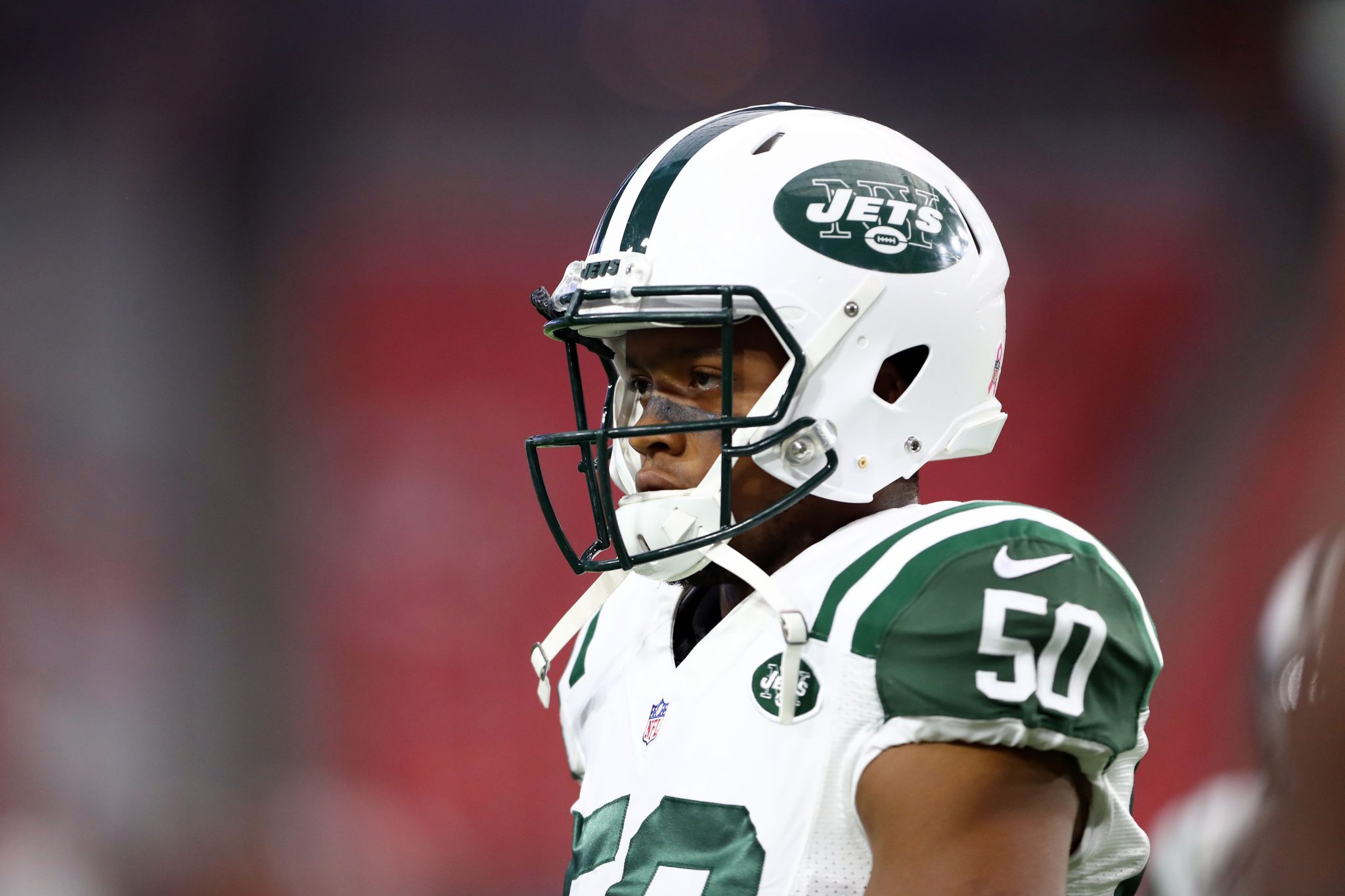 He sure did struggle during his rookie season. Everybody knows it. Whether it was getting overpowered in the run game or not fully being able to cover via the pass, Darron Lee simply couldn't get it done in 2016.
He's still a first-round pick with a nose for the ball and speed that kills at the position.
Check the tape. Most of his struggles in the passing game weren't busts. On most plays, he was there. Some of it was bad luck. Some of it was Lee not finishing the right way with the ball in the air.
If Richardson is gone or Todd Bowles finally moves to a defense that allows a true speed presence on both edges, look for Lee to take a major step up this season.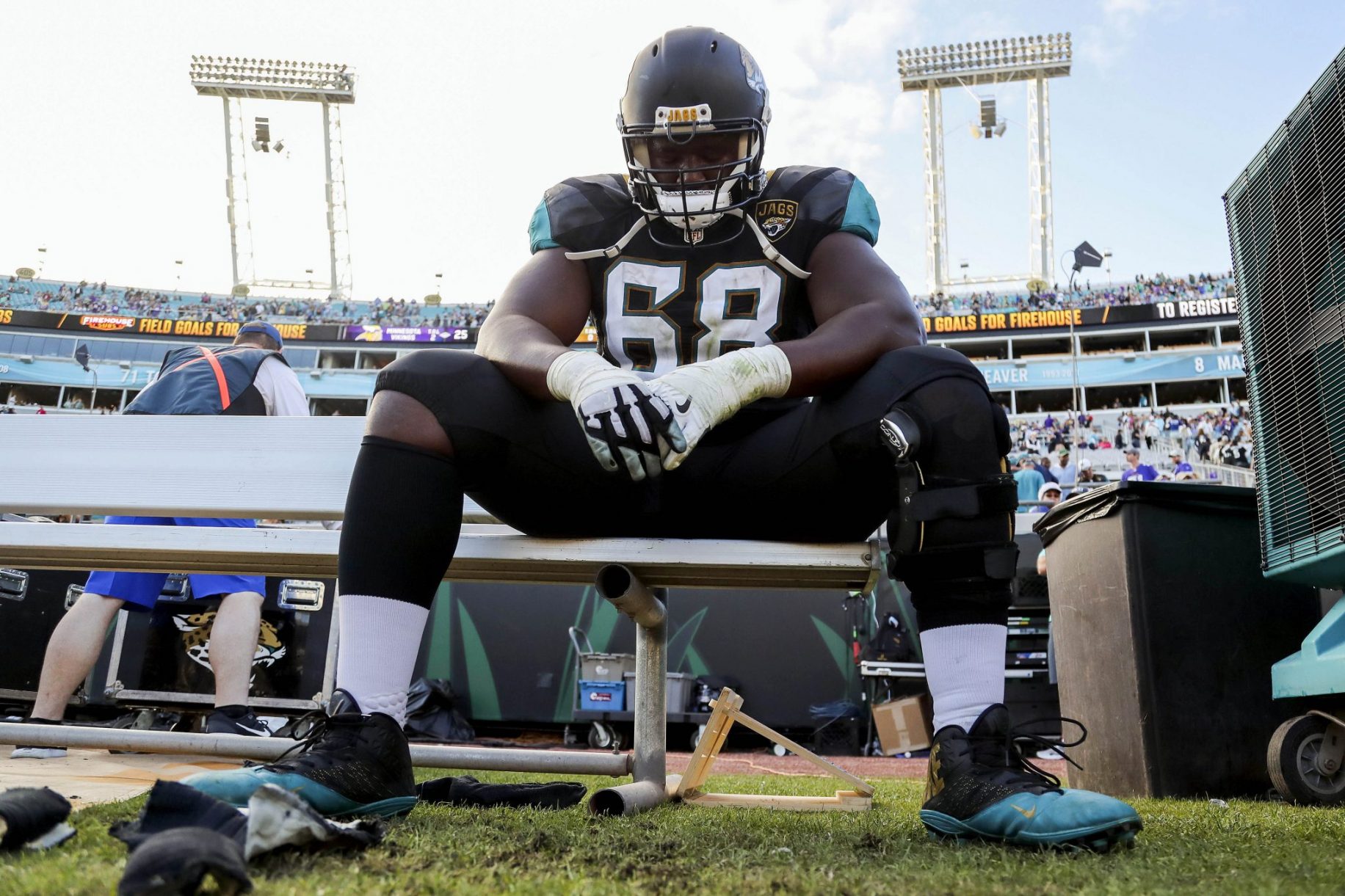 While it's arguable if he's the Jets best offensive linemen, what's not arguable is that he's the Jets most valuable. As a pure left tackle who's now making serious money, Kelvin Beachum is in a true spot of reliance. He needs to produce at a high level in 2017.
That's right. Second-round selection out of Florida, Marcus Maye, is already the Jets fifth most valuable player. We haven't even seen him on the field yet, but he's here thanks in part to the rubbish pool we're dealing with.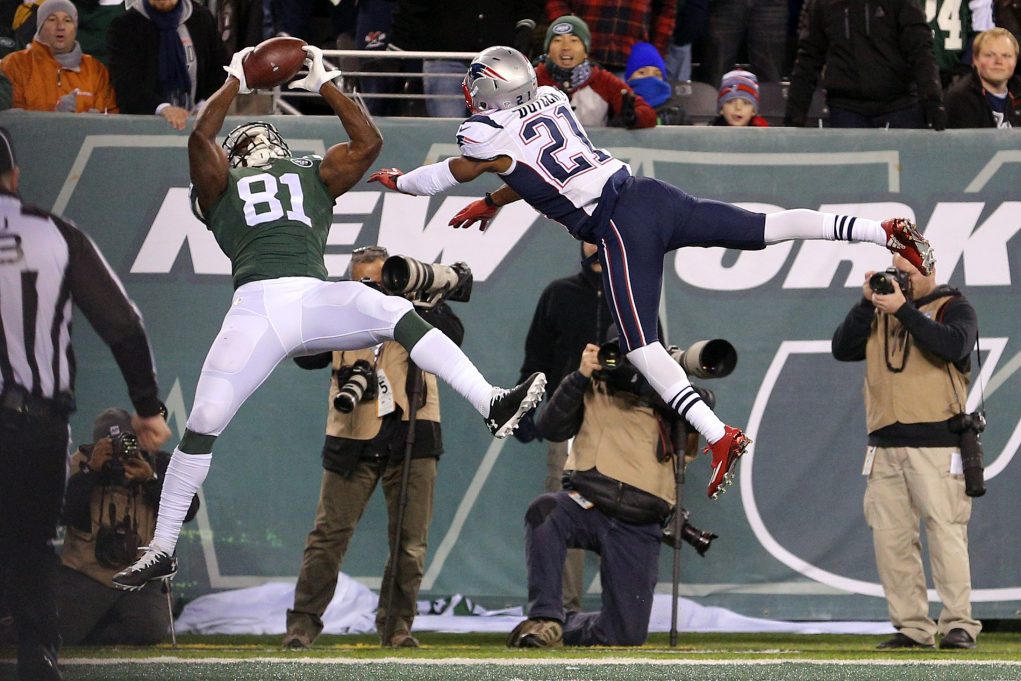 Part tight end, part wide receiver, Quincy Enunwa is a stud. It's yet to be seen whether he can play the role of stud from a No. 1 wideout spot, but as we enter the new season, he deserves a top-five ranking.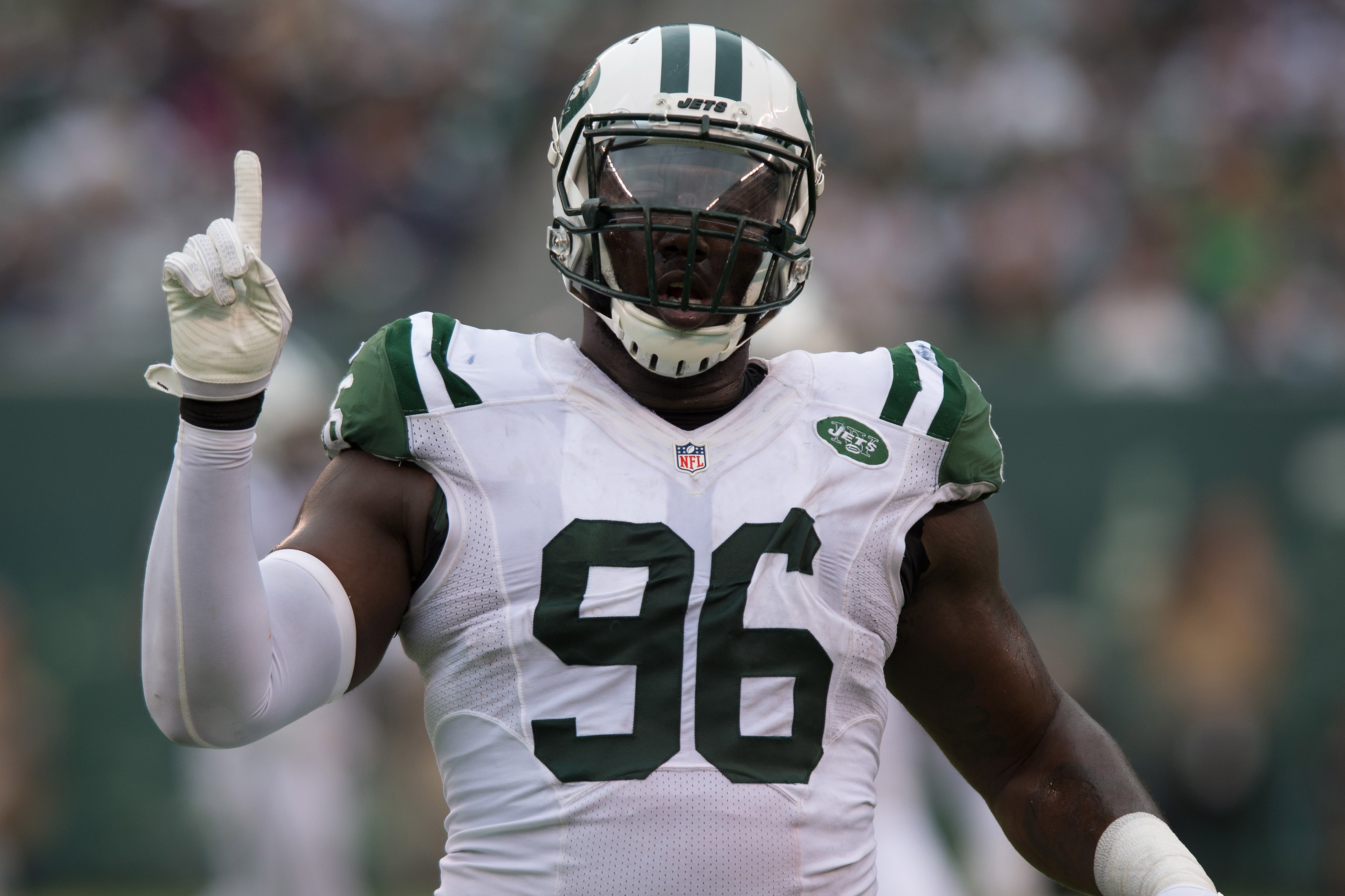 Yes, he's coming off an awful 2016 campaign that's seen fans move from loving him and demanding the Jets pay the man to now loathing his out-of-shape sight. Two years ago, we were comparing him to the likes of the NFL's best such as J.J. Watt. Let's not allow one season to completely destroy his value.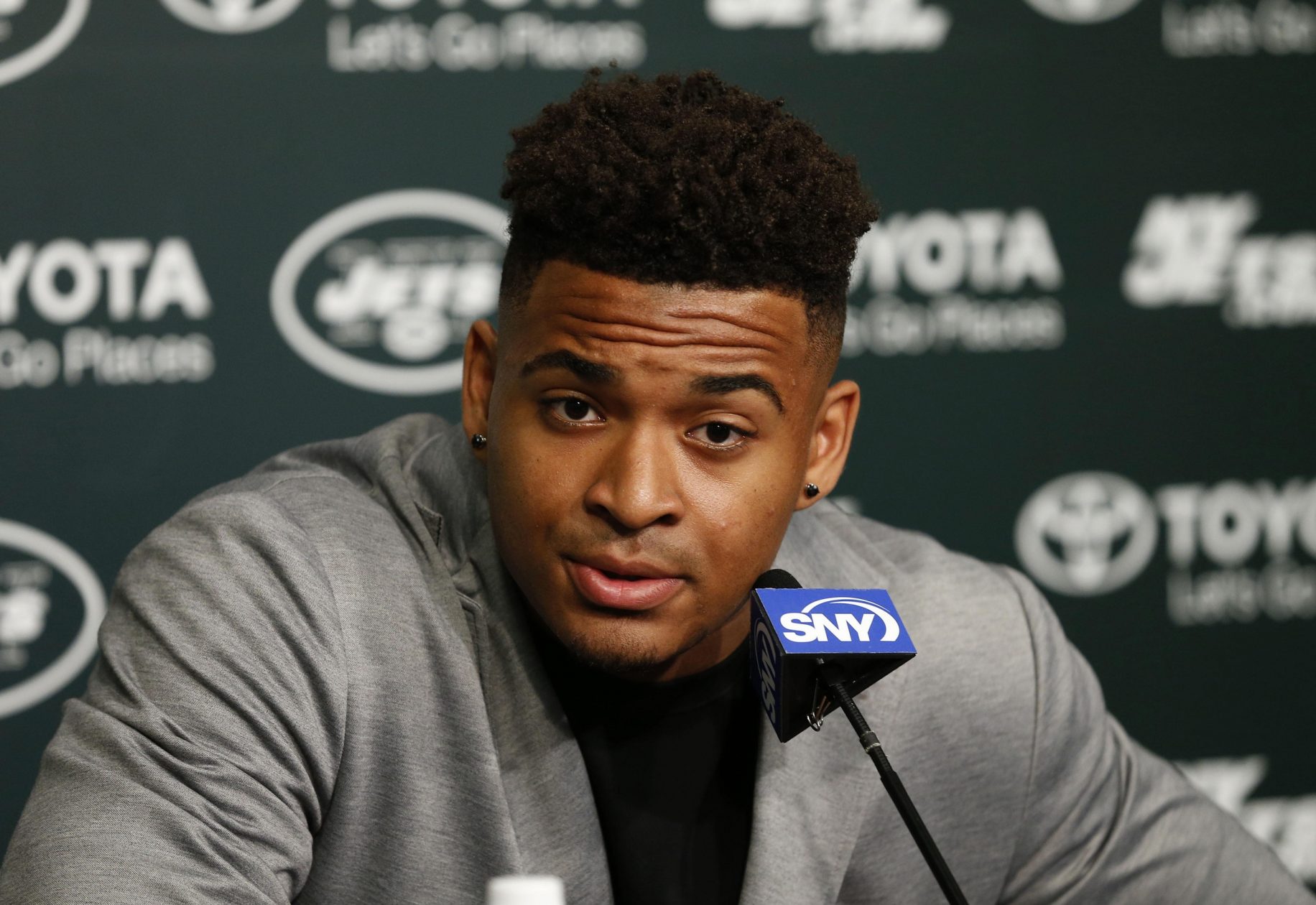 The kid is special. That's all you really need to know. A grand total of zero NFL games doesn't force his value to be lower. In fact, it's what allows him to rank No. 2 here.
Jamal Adams can do everything. From plugging the holes as that in-the-box safety to acting as a human submarine along the edge in the run game to covering the most athletic tight ends in the game, Adams is that quarterback of the defense the Jets desperately needed.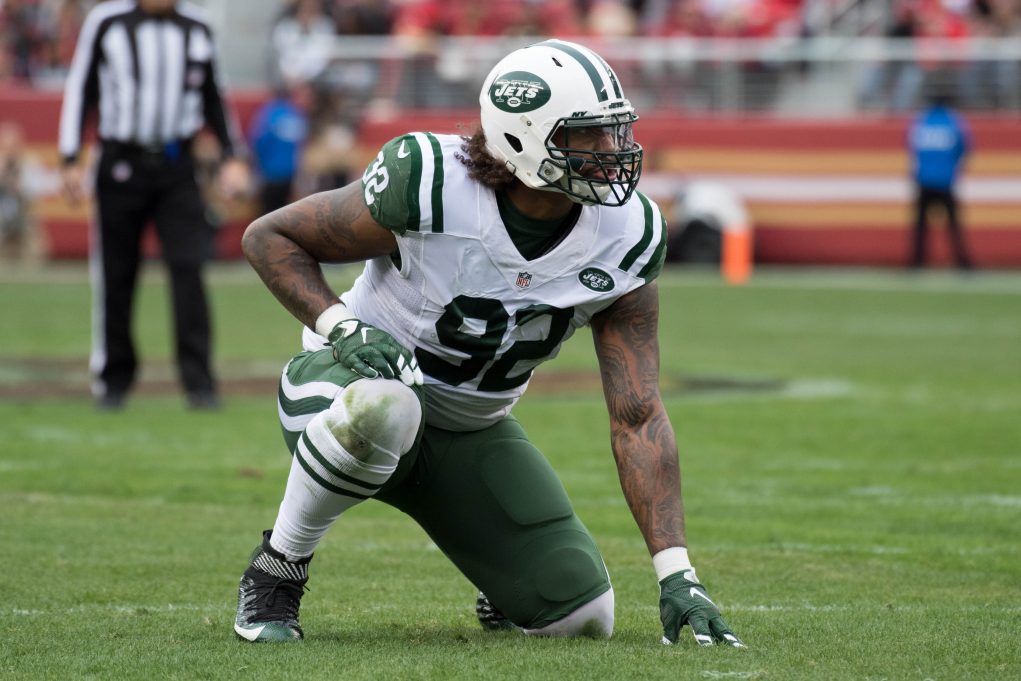 1. Leonard Williams, DL
As the lone star of the Jets a season ago, Leonard Williams's No. 1 value ranking is unchallenged. He's a beast from the 3-4 DE spot and will continue playing as such moving forward.