With the Boston Celtics getting the better of the Brooklyn Nets this NBA Draft season, we wonder if the latter can trade up.
T
he 2017 NBA Draft is right around the corner, with the Finals commencing on Thursday. Brooklyn is set to draft with the 22nd and 27th picks, but could they package them together for a higher one?
Liable partners for a draft night swap:
The Denver Nuggets (13th) are in a grey area after nearly clearing playoff berth last season. Some mock drafts have them taking a forward, others a guard, and some even a center. With the direction for their next season still unclear, thinking they'll trade down isn't crazy. For Denver, being able to draft both a center(22) and extra guard(27), may be too tempting.
The Miami Heat (14th) had a great season, turning things around after starting 11-30. With some of the support cast leaving in free agency, they may look to trade down to bring in more than one new face. The best outcome for Brooklyn, should they make a move to trade up, would be the Heat's 14th pick.
The Portland Trailblazers (15th, 20th, 26th) hold three first-round picks in the draft, and will likely trade one of them. They desperately need a backup point guard, and better option for the power forward position. To ensure they receive those, Portland may opt to trade 15 for 22 and 27.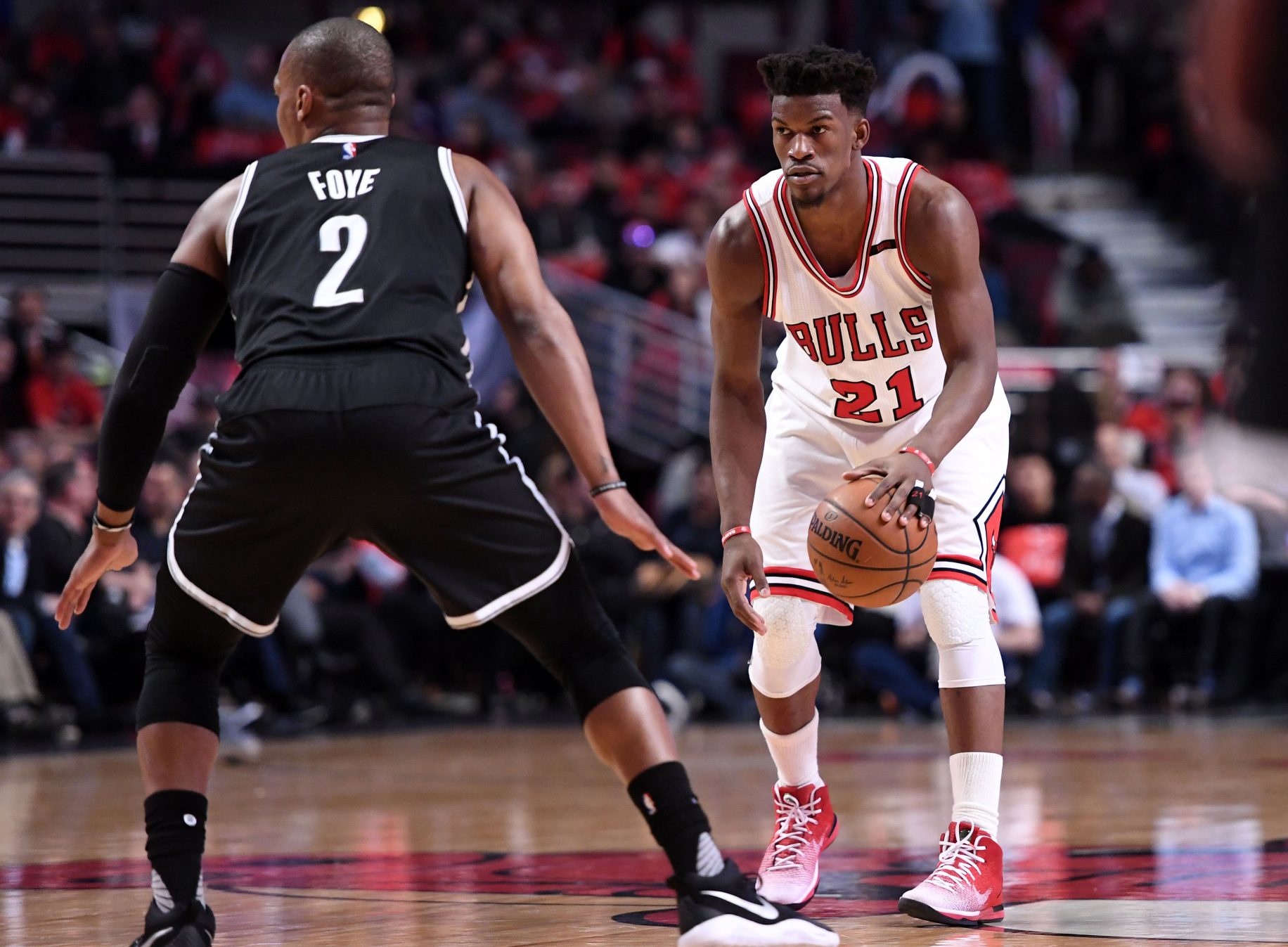 The Chicago Bulls (16th) are even more likely to trade down, with their roster having fallen apart in the last year. With a need to build around stars Jimmy Butler and Dwayne Wade, it's possible they'd welcome an extra draft pick. At 22 and 27, Chicago can look into more three-point shooters, and on the wing defenders.
The Milwaukee Bucks (17th) were robbed of a chance to challenge LeBron and the Cavaliers this year, falling to the Raptors in the first round. To ensure they make it next season, it's not unrealistic to think they'd trade down for extra assets. Greg Monroe may be on his way out this summer in free agency, and Jabari Parker has become an injury liability. With hopes of backing up both positions, they may agree to a deal.
Beyond Milwaukee's 17th pick, any other trades to move up simply don't make sense for Brooklyn. If a Brook Lopez trade is on the horizon, the Nets may look to trade up in this draft, in search of his replacement at the five. Without dealing the big man, they could also look in to drafting a top talent shooting guard to place alongside point guard Jeremy Lin.
Whether it's trade up, trade down, or no trade at all, the Nets are sure to make new additions to this young team. With a make or break season on the line, this draft will be pivotal in forming a rebuild.