The 2017 NBA Draft is slowly approaching, and 12 of the league's worst teams are going to pick from the top of one of the deepest drafts in recent memory.
B
ut wait, aren't there 14 lottery selections? Yes, there are. The Sacramento Kings got lucky by getting two picks in the top 10, and the Boston Celtics got inexplicably lucky because they inherited the Brooklyn Nets' pick which turned out to be first overall. Billy King was the architect of the deal that led to this. On July 12, 2013, he traded away the rights to not one, not two, not three, but four first-rounders for
Kevin Garnett
and
Paul Pierce
. (Can't leave out
Jason Terry
. That would be blasphemous.)
Don't pity my fandom — instead, appreciate that the GM of your favorite team hasn't jeopardized the long-term future of his organization. That deal was so egregious that a short-sighted, 16-year-old me was able to convince myself that it was worth it. I'm older now. And less naive. I hadn't yet realized how valuable draft picks were, and this was King's last-ditch effort to turn the Nets into a contender. I can't fault him for wanting to win and hindsight is always 20-20, but the pieces he set out to acquire just weren't going to be enough to win the LeEastern Conference. Before this, King dropped the first ball in 2011 and then followed that up by giving away another pick for 2012. In five or six years, we may be able to make an All-NBA team out of those who were traded by King.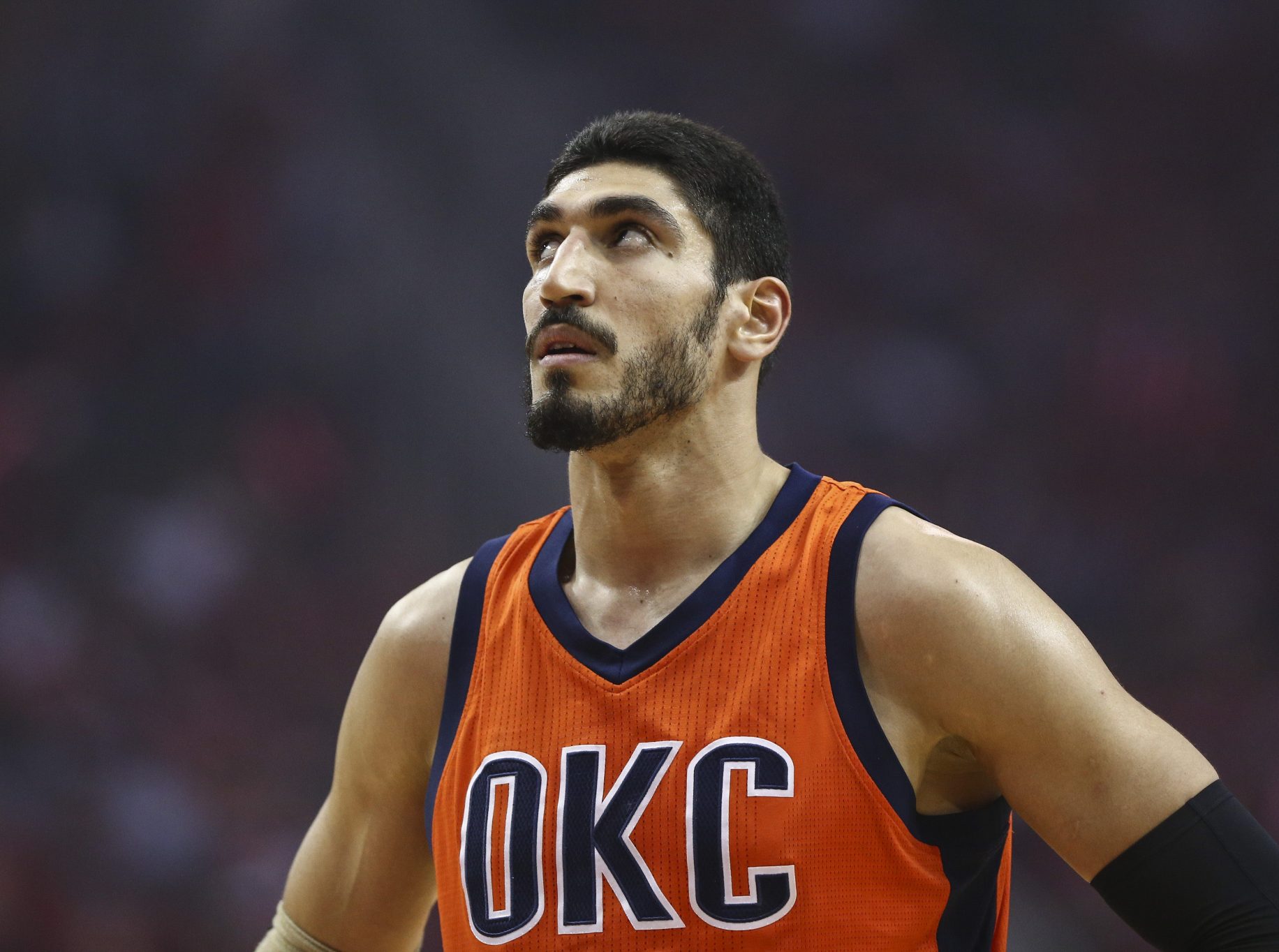 Enes Kanter – Lottery Pick, 2012
I don't think anyone foresaw Kanter turning into such a solid player. But, now that he has, it's fine to think about the what ifs. Kanter was the third overall pick in 2011, a class that wasn't so overwhelming. Kyrie Irving went first, and Derrick Williams went second, but most of the impactful players went outside the top 10, and this includes Kawhi Leonard (15), Jimmy Butler (30) and Isaiah Thomas (60).
Derrick Favors, Devin Harris, cash and a 2013 first-rounder (that turned into Gorgui Dieng) got packaged with the pick that became Kanter and sent to Utah for Deron Williams. Kanter's taken some time, but he's become a reliable secondary option for the Oklahoma City Thunder and does more than his fair share on the offensive end of the floor. In just 21.3 minutes a night this season, he averaged 14.3 points and 6.7 rebounds while shooting 54.5 percent overall. If Kanter had stayed with the Nets, his role wouldn't be much different to what it is with the Thunder.
He's the backup to Steven Adams, and he'd likely be the backup to Brook Lopez. That would've benefit Brooklyn's offense significantly because they don't currently have that interior presence once Lopez goes to the bench, and Kanter's a guy who draws a lot of attention on the block. Additionally, he's going up against lesser defenders for a lot of his touches. Opponents need to pick their battles — does their best defender account for Adams or Kanter? That question would be much more pressing for any coach facing the Nets because Lopez is a far more lethal offensive weapon than Adams.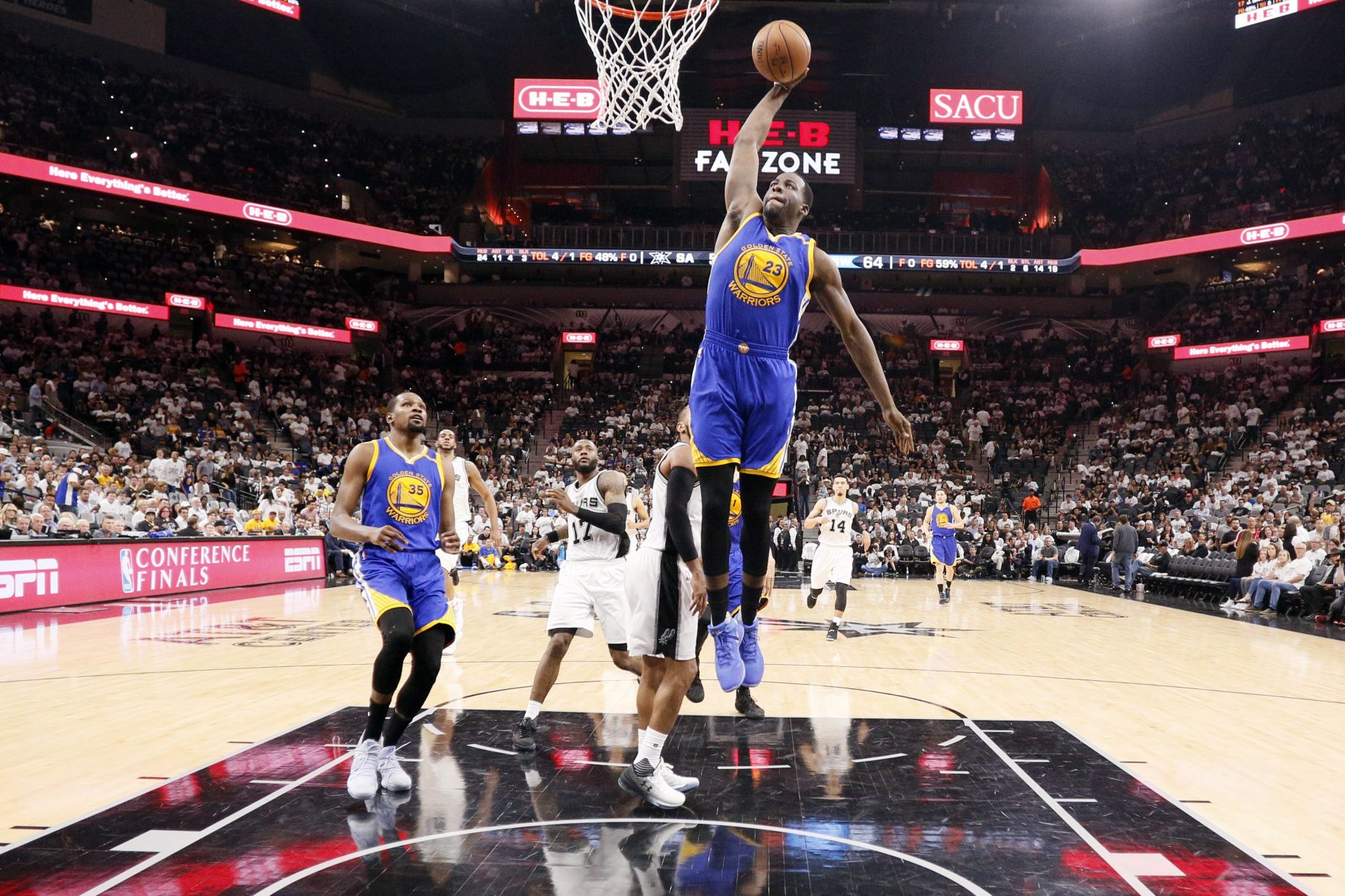 Draymond Green – Second Round, 2012
*Sighs*
Maybe this wouldn't hurt to write if Green weren't a triple-double threat who's also the league's best defender. Falling to 35th overall in 2012 is a travesty now, but no one anticipated his rise to stardom. At Michigan State, he was a tremendous all-around talent, but that production has since increased.
The trade was, well, about as blockbuster as you could imagine. Golden State got the pick that turned into Green and Troy Murphy for Dan Gadzuric and Brandan Wright. You mad yet? Two of those guys aren't in the league anymore, but Wright's still getting decent minutes with the Memphis Grizzlies. (This is slightly irrelevant, but Murphy had a couple of really impressive campaigns throughout his career. Look at his Basketball Reference page; you'll be pleasantly surprised.)
Green's the odd man out because he's far and away the best of the four. He's likely to win the Defensive Player of the Year award and is the piece that decides whether or not Golden State is going to secure a championship. Over the last three years, his ability to make plays for others while rebounding and making an impact on defense has made him a star. His intangibles, however, are superstar-level. Green is a blue-collar guy who makes all the hustle plays, and I'd love to see his gritty, chip-on-my-shoulder playstyle with future Nets teams.
I also would've enjoyed seeing how Brooklyn fit him into their offense. Green can do anything and play anywhere, and he's not going to demand the ball. That's what makes the Warriors so lethal. Above all else, Green would've given the Nets a legitimate centerpiece if he developed at the same rate.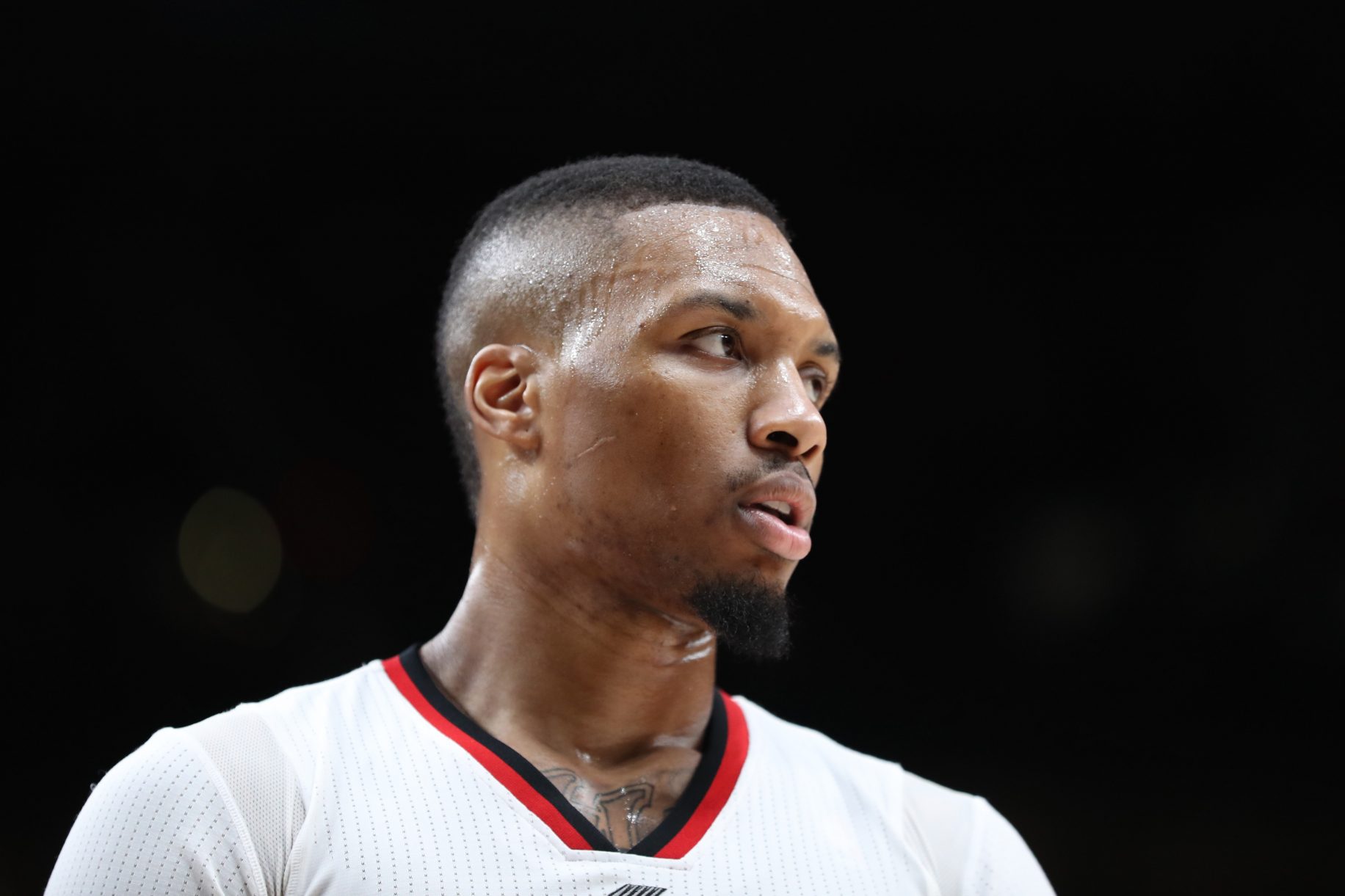 Damian Lillard – Lottery Pick, 2012
*Sighs heavier*
Gerald Wallace. The Nets got Gerald Wallace. Ugh.
On the bright side (I guess), they gave up Mehmet Okur and Shawne Williams. I can't even say that no one expected this level of play from Lillard because he was the same player in college. Even though he went to a mid-major, he was still a versatile scorer and solid playmaker, and he made this deal regrettable after his rookie season.
Since bursting onto the scene and bringing home the Rookie of the Year in 2013, Lillard has transformed into a star and is quietly one of the NBA's best point guards. Typically, 27 points and six assists on a nightly basis wouldn't be easily suppressible, but that's a testament to how deep the point guard position is, and I think a Lopez-Lillard pick-and-roll would be one of the league's deadliest sets. Even if it wasn't, there's nothing wrong with putting the ball in his hands and letting him create, and Lillard could probably get some work off the ball as well.
He scores well from all three levels, and he's a solid marksman who's gotten better at getting to the line as his career has progressed. In 2016-17, Lillard shot 37 percent from three and averaged 7.3 free throws a night. He became better from midrange, and his overall field goal clip improved 2.5 percentage points to 44.4.
In Brooklyn, they shoot a ton of threes and get to the line as well as anybody. Plus, Kenny Atkinson is a point guard's dream.
Oh, what could've been.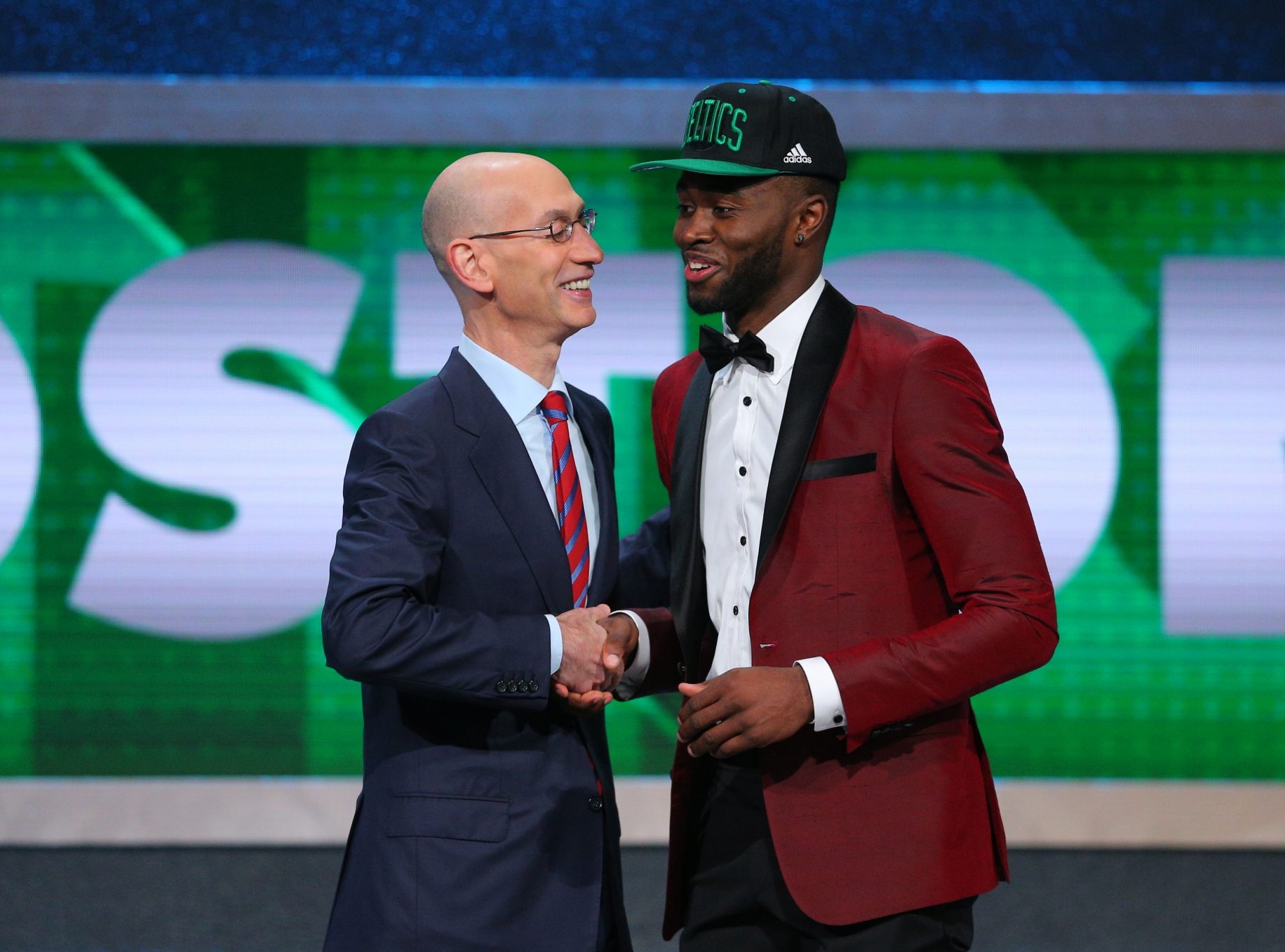 James Young & Jaylen Brown – First Round and Lottery, 2014 and 2016
Grouping these two together was the right move because neither has done enough to warrant separation. Young hasn't been able to crack the Celtics rotation during the threes years he's spent with them. Contrarily, Brown has gotten consistent time throughout the year and can turn into a terrific player if Boston wants him to.
My logic behind that is simple: the more minutes for Brown, the better. He's shown flashes against the Cavaliers in the Eastern Conference Finals, and he did the same throughout the regular season. His offense wasn't polished in college, but Brown was the best athlete in his draft class, and the only piece missing from his game is a jump shot. Once Brown can hit from outside of the restricted area, the Celtics' offense won't be so condensed. What makes Brown different from the rest of this list is that he's not fully developed yet, so the level of regret is much lower. Regardless, the pick was still third overall. Maybe the Nets would've taken him or maybe not, but other guys like Dragan Bender and Kris Dunn were in that range.
As for Young, he hasn't done anything for Nets fans to regret. And he was taken 17th overall back in 2014. That was another class that turned out weak collectively, and Young's averaged just 8.4 minutes a night for his NBA career — he's also only suited for 89 games total.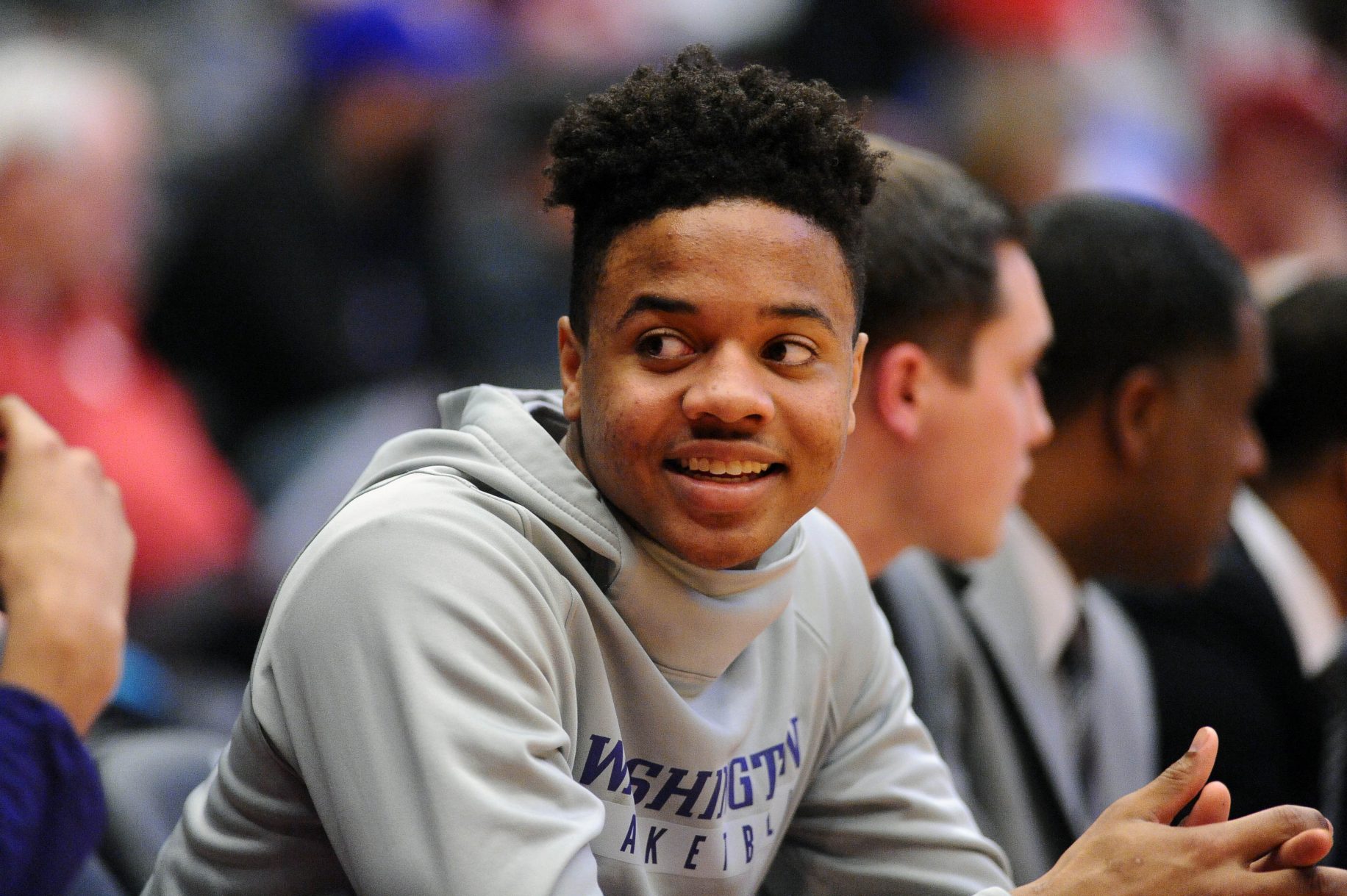 The Others
This year's class is likely to produce a star in Markelle Fultz. And 2018 is shaping up nicely also. The top of that draft is expected to have Michael Porter, Mo Bamba and DeAndre Ayton among others. Brooklyn isn't going to get exponentially better in one season, so next year's selection could very well make it onto a list like this.