Sindarius Thornwell was a vital piece of South Carolina's Cinderella story that ended with a Final Four appearance. Could he find himself on the Brooklyn Nets?
F
ans all across the league know the predicament the Nets have found themselves in. Their first overall pick will be taken by Boston, thanks to a 2013 trade involving
Paul Pierce
,
Kevin Garnett
and
Jason Terry
. This deal would send Brooklyn to the playoffs that year where they would fall in the first round to the Miami Heat. The members of the trade detached from the team, and the rest is history.
Despite the cataclysmic outcome of what was originally thought of as a blockbuster trade, the Nets have two first-round picks this year via Boston and Washington. For perspective, both Larry Nance Jr. (2015), Rudy Gobert (2013) and DeMarre Carroll were each taken 27th overall in their respective drafts, and that's where one of Brooklyn's firsts is expected to fall.
Taking these player profiles into account, most would say the chances of drafting real talent isn't impossible at 27th. The most recent mock draft released by Bleacher Report has South Carolina guard Sindarius Thornwell falling to the Nets late in the first round.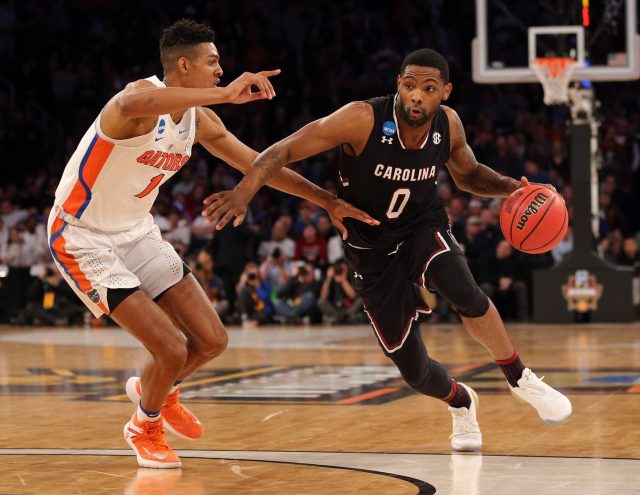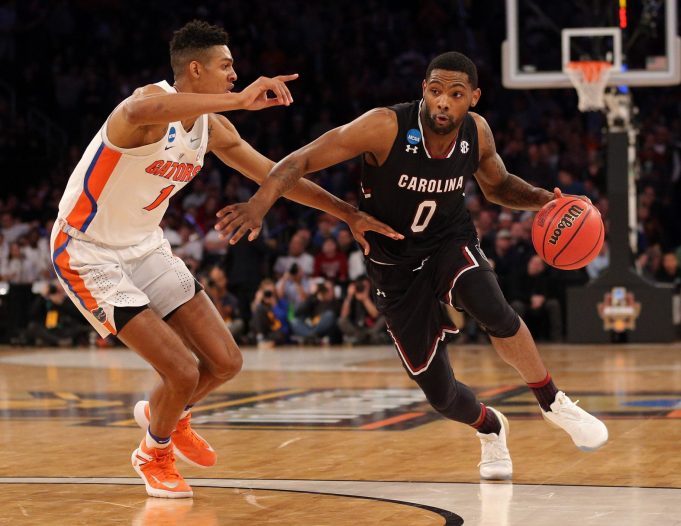 A look at his career with the Gamecocks:
One of few prospects to stick around for a senior year of college ball, Thornwell didn't leave until he saw the success he knew his team deserved. As the 2017 SEC Player of the Year, he led the Gamecocks to their first NCAA Tournament win since 1973, and first Final Four appearance in school history. His senior year was nothing short of monumental, as he averaged new career-highs in points (21.4), rebounds (7.1), steals (2.1), field goal percentage (44 percent) and free throw percentage (83 percent).
One feature pushing his draft stock this year is his size. At 6-5 and 210 pounds, Thornwell is a shooting guard prospect with an NBA-ready body. Furthermore, his three-point shooting has seen a dramatic increase, from 33.3 percent his junior year to 39.2 as a senior.
After playing under head coach Frank Martin, his defense has become an essential part of his game, and he's not shy about it:
"I try my best to compete on the defensive end, and I'm ready to play right away."
His average of 2.1 steals per game led his conference, as well as his 66 total on the season. Additionally, he averaged 1.0 blocks per game this year, tallying 30 in total.
For the Brooklyn Nets, a quality shooting guard is a must for next season. 10-year veteran Randy Foye has filled the spot most recently. But he's past his prime and can't be considered a reliable scoring option. Even as a rookie, Thornwell's explosive scoring can be counted on, though it may not be the 20-plus points he averaged in college. Quick start or not, this young guard will find more minutes than he can count in Brooklyn, on the road to developing his shot.
Drafting this young shooting guard will be nothing short of a steal for Brooklyn. He's an adept defender who can handle the ball and is lights-out from deep. If all go well, Sindarius Thornwell may find himself in the black and white.