Instead of the New York Knicks appearing every chance J.J. Redick is mentioned, what about the other Big Apple squad, the Brooklyn Nets?
A
mong the league's best players clearing free agency this summer, J.J. Redick
is also expected to change colors. The Los Angeles Clippers
haven't given up on signing him, but he is consistently reported as the one free agent expected to seek out a new uniform.
In most recent rumors, and by rumors I mean direct word of The Vertical's Adrian Wojnarowski, the Brooklyn Nets have taken heavy interest:
"BROOKLYN, THE KNICKS, ARE TEAMS THAT HAVE INTEREST IN REDICK. WE'LL SEE HOW FAR THEY'RE WILLING TO PAY."
Is signing Redick a viable option for Brooklyn, and if so, can he serve as a catalyst for success?
Originally drafted in 2006 by the Orlando Magic, Redick's name sits with the best of the league in three-point shooting. This season with the Clippers, he averaged 15 points on 42.9 percent three-point shooting. For Brooklyn, money won't be an issue, as their payroll is ranked 29th in the league. With a projected salary cap of near $30-million, they will certainly be in place to sign the shooter to his (reportedly) desired $18-$20 million. 
Although he's looking for the last big contract of his career, would J.J. consider signing with the worst team in the Eastern Conference?
The Nets went (20-62) last season, after reaching the playoffs just two years before. That was a completely different team, but the hopes are the same for the approaching season.
Redick joining the Nets will help to solidify a real backcourt, pairing him up with Jeremy Lin. Although Linsanity faced injury last year, he managed a respectable average of 14.5 points and 5.1 assists through 36 games played. Star center Brook Lopez emerged as one of the best big men in the league, and took to three-point shooting, landing 134 out of 387 attempts.
In addition to the Nets' top two, Trevor Booker also surfaced as a play option for Brooklyn. In the 6th season of his career, he averaged career-highs with (10) points, and (8) rebounds a game.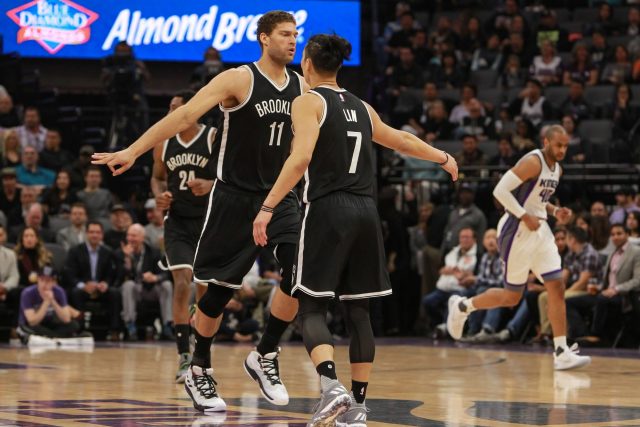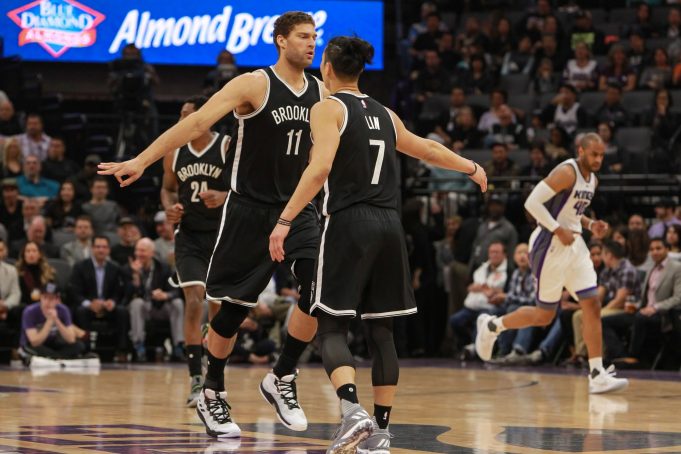 With a healthy Lin, Booker finding his stride, and peak Lopez, Redick may be the missing link to redefining the future of this team.
It's worth mentioning that J.J. recently purchased a $4-million dollar condo, in the more expensive part of Brooklyn, Dumbo. If nothing else, this is an indication that he does plan on spending some time in New York. Whether that's playing ball or vacationing, it's up to you to interpret.
Turning 33-years-old next season, Redick's best games are likely behind him. But for a team amidst a huge rebuilding phase, he will provide leadership and reliable scoring. For the Nets, JJ would serve as a starter, and will likely be able to maintain that role for two or three more seasons, thanks to conditioning.
Preparing to start his 11th NBA season, it seems Redick is ready to cash in, as opposed to the rest of his career. If the cards fall right, expect to see him cashing his check at the Brooklyn Bank.