The New York Giants have a roster full of quality players but there are actually more of them than meets the naked eye. 
When I peruse the New York Giants' roster or wander around through the their headquarters, I am constantly reminded that this team, if healthy, can actually win a championship. That is because there are many players in the building that have yet to reach their potential due to one reason or another. 
Some players have had injury problems while others are slow developing. Then there are some underachievers the club is still high on and refuse to draft over. OT Ereck Flowers fits into that category. Many fans called for his replacement after a down sophomore year but the club disagreed and are planning on wheeling him back out there at LT this season, saying they believe he is going to "make a jump".
Flowers aside, here are some players I see making a mark in 2017.
S Darian Thompson
Thompson, last year's third round pick out of Boise State, broke a bone in his foot early in the season and was eventually placed on IR. He won the FS job in training camp with his heady and aggressive play. the coaches loved his vocal nature and leadership qualities. He is the perfect foil for Landon Collins, who has developed into an All-Pro at the strong safety position.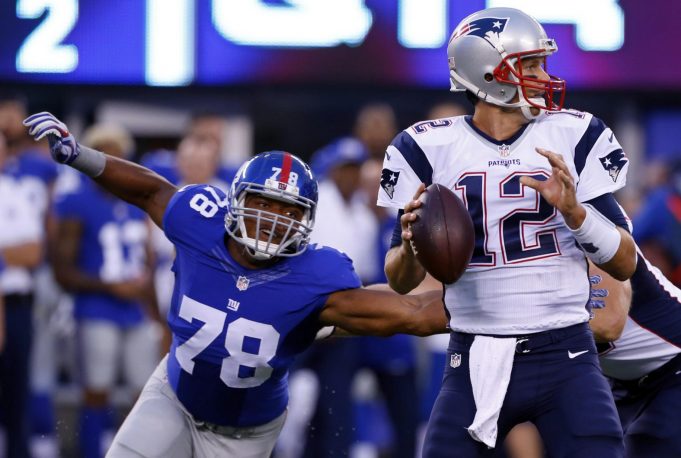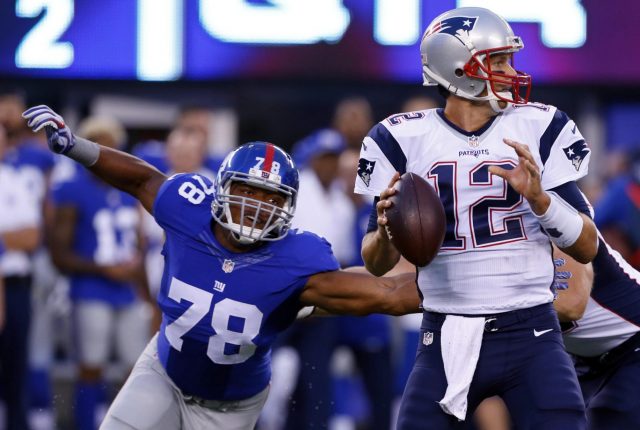 DL Romeo Okwara 
The former Golden Domer who went undrafted in 2016 will turn 22 on June 17 and already has one year of NFL service under his belt. When Jason Pierre-Paul went out with a sports hernia in December, it was Okwara, not Kerry Wynn or Owa Odighizuwa, who took his place at LDE. Expect Okwara to be the one again in 2017 to get any reps left behind by JPP and Olivier Vernon.
TE Jerell Adams
Adams is the perfect size for an NFL tight end (6'5″, 250) and was taken in the sixth round in last year's draft, two or three rounds later than most expected. He did not get many opportunities as a rookie and may not now that the Giants used a first round draft choice on Evan Engram and signed Rhett Ellison to a lucrative contract. But that doesn't necessarily mean Adams is out of the Giants' plans. He is still that high-upside player they stole last in last year's draft.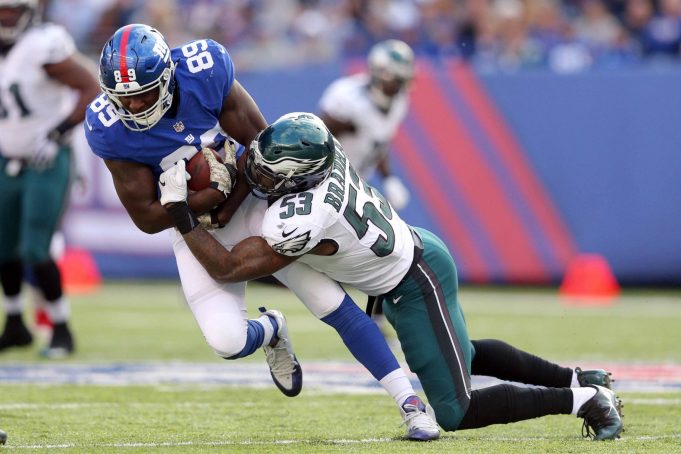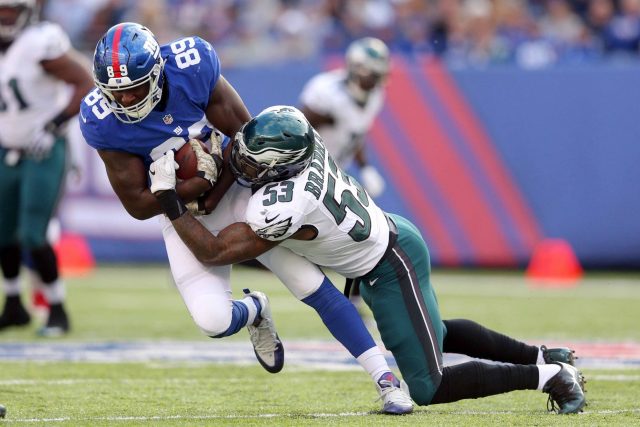 OL Bobby Hart
Hart was all over the map last year, just like Flowers – inconsistent and absent at times. But he's also still very young and poised for a "jump". Hart was charge of watching Jameis Winston's back on Florida State's national championship team and also during Winston's Heisman season. Last year, the line took a step back under new O-Line coach Mike Solari but this year they are more comfortable and all could all take a step forward. Hart will be challenged by free agent D.J. Fluker and rookie Adam Bisnowaty but that could all end up being a positive for him.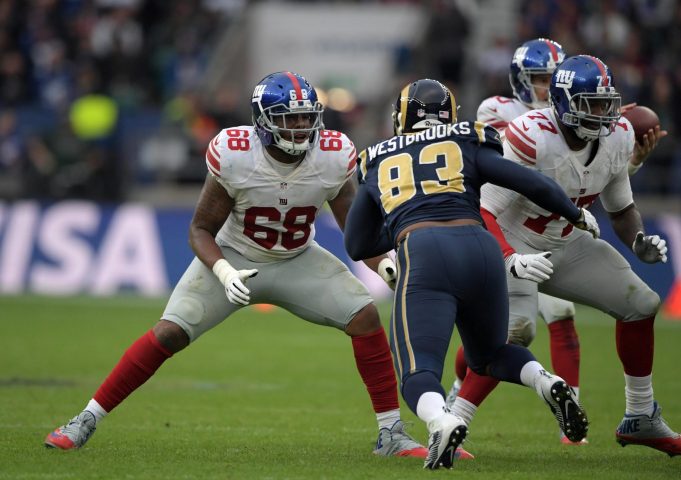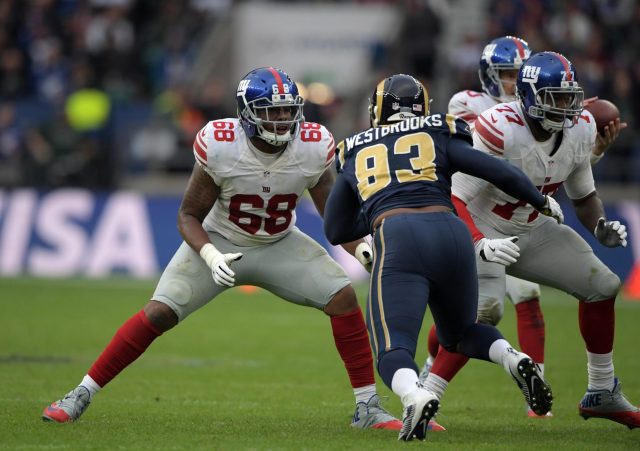 CB Donte Deayon
He remains a long shot to just make the roster, but the coaches love the UDFA out of Boise State. He is small in stature (5'9″, 160) but he makes up for his lack of size with his unending effort, competitiveness and intelligence. He makes plays. But can the Giants trust him against the bigger receivers in the league? They don't have a ton of depth at corner at the moment, so Deayon just might stick this summer.