Not only does New York Jets young QB Christian Hackenberg have to overcome rumblings of accuracy concerns, but a poor offensive line as well.
I
t's all the rage in the National Football League, and hey, you can't blame them.
The absolute top priority for each and every one of the 32 NFL owners is to come equipped to the stadium on Sunday with a franchise quarterback — you know, that shiny toy, marketing scheme of a face that could be plastered everywhere within and outside of the stadium.
None of us can blame the owner for this wish. It's the NFL's fault for why this position has exploded over time the last three decades.
It is, unquestionably, the most important position in sports.
Therefore, nobody can blame Woody Johnson and Mike Maccagnan's dreams of Christian Hackenberg as that face for the New York Jets.
The question is, "How realistic is this dream?"
The Penn State grad's image is already suffering from grumblings that his accuracy is less than stellar. Poor, in fact, has been the word 'round the campfire. And now, heading into his sophomore season with a realistic chance of seeing the field with the big boys — more than a realistic chance with Josh McCown's fragile body ahead of him — he'll have to deal with the possibility of expecting solid protection from a poor offensive line.
Of all the things Mikey Mac could have done this past offseason to help his young QB (QBs if you throw Bryce Petty into the mix), he did one. He signed Kelvin Beachum.
That's it. Beachum, a tackle who the lowly Jacksonville Jaguars wanted nothing to do with, was the only significant move the Jets made along the offensive line between the last whistle in 2016 to now. This even includes an offseason of losing future Jets Ring of Honor center in Nick Mangold.
Unless you're a bright-eyed Jets optimist who'd wave the pom-poms on a green colored Titanic, you understand this O-line is poor.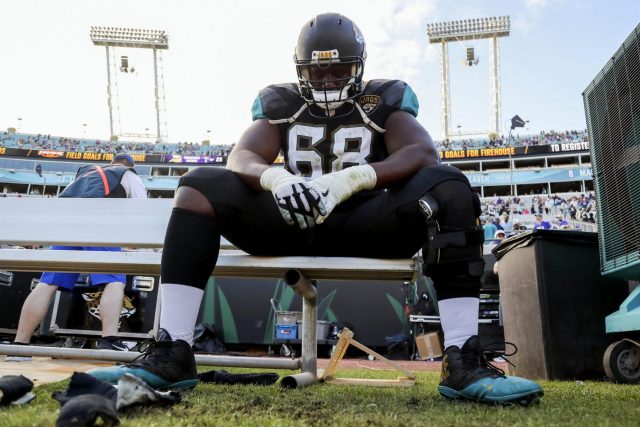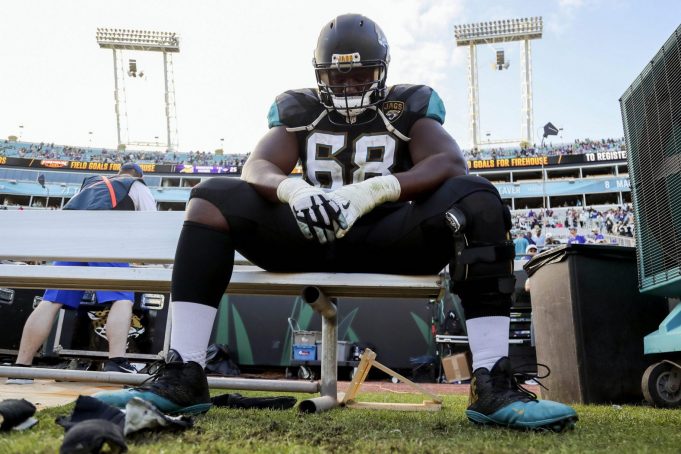 We already mentioned Beachum. This 27-year-old tackle was scooped up by the Jets for a cool $7.5 million guaranteed over three years. Beachum is a kid who was drafted in the seventh-round of the 2012 NFL Draft by the Pittsburgh Steelers. He then started 29 games for the Steel City in four seasons.
The Steelers, as good of an organization as there is, didn't want him. He signed with Jacksonville on a one-year term prior to that organization deciding to not pick up his club option. Admittedly, Beachum has always garnered buzz around the league as a guy with untapped and rising potential, but injuries have always stood in the way.
This kid, who two organizations didn't want, is now the Jets starting left tackle. He has been handed the job of protecting the blindside of whoever's (un)lucky enough to touch the center's ass on a regular basis.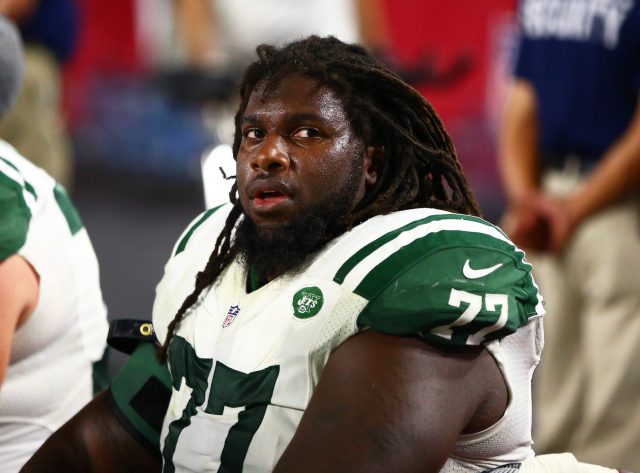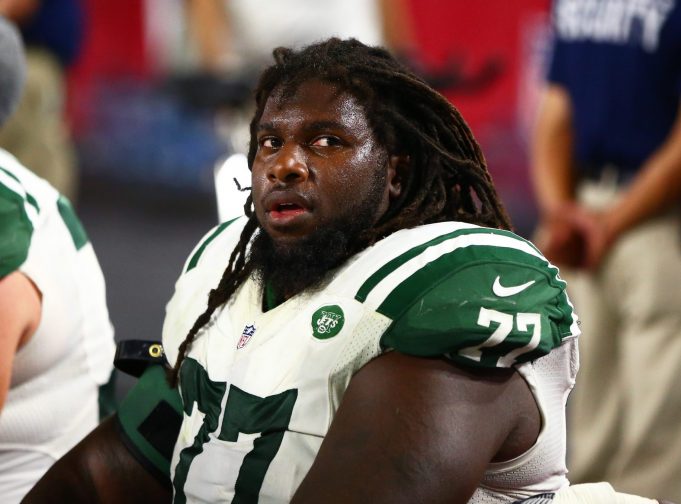 At left guard is the Jets best offensive lineman, by far, in James Carpenter. There's a huge problem here. He should be the third or fourth best guy on a solid unit.
A one-time Super Bowl champ with the Seattle Seahawks, Carpenter has never made a Pro Bowl during his six years in the league. Seattle didn't think enough of him to extend him shortly after a championship, and this, despite the fact he was a first-round choice. The powers that be who handle the salary cap so well in Seattle decided he could be replaced by a cheaper, younger version.
He's a serviceable, solid guard in the league who should never be the most talented of a five-man group.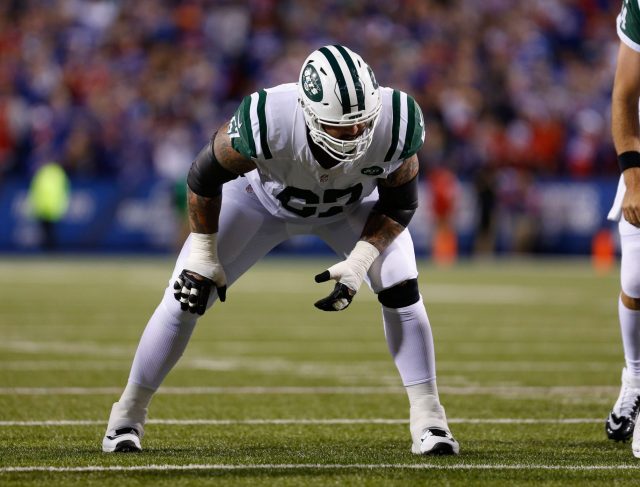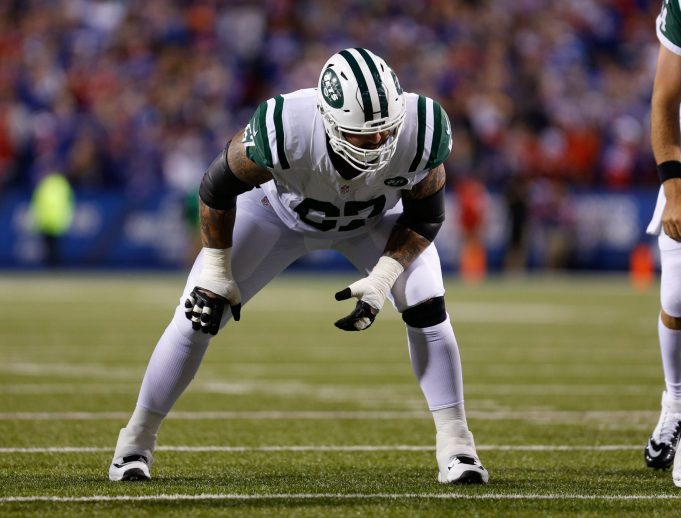 Much like Carpenter, on a lower level, Brian Winters represents half of the positives of the unit. Rewarded with an extension this past offseason, Winters run blocks with the best of them yet struggles mightily when he's asked to stand up and protect the QB.
On a solid O-line, Winters should slot in as the No. 4 or 5 player.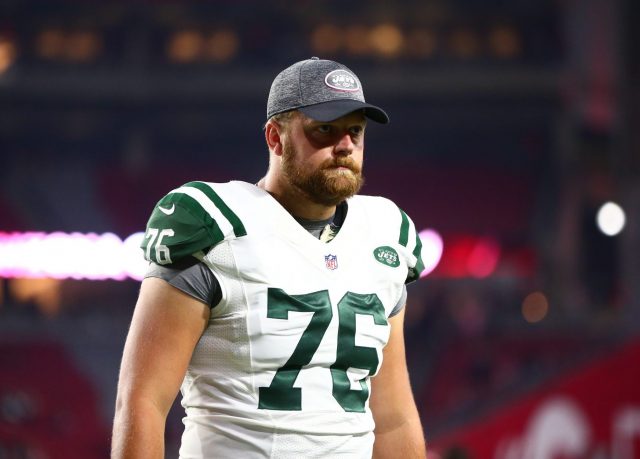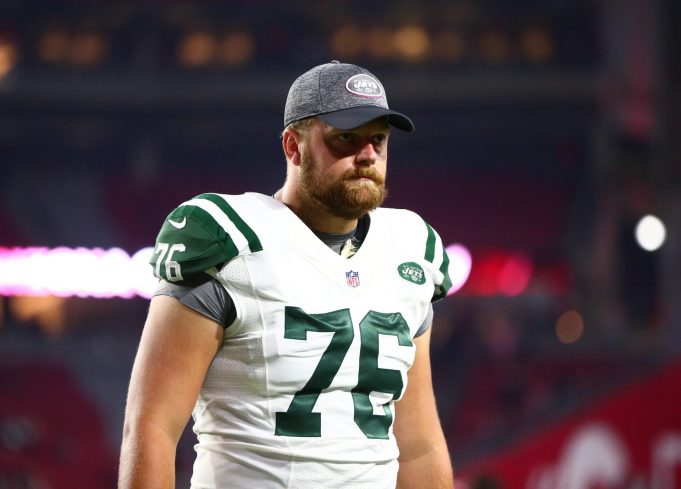 Honestly, he's one of the weakest starting centers in the league — until he proves otherwise.
Johnson is another Steelers guy. Drafted in the fifth round three years ago, Pittsburgh moved on after one season. In that one season, Johnson suited up for one game.
He looked solid in the eight games he started for the Jets a season ago, but solid isn't going to make anybody feel fantastic. And when you're replacing a guy in Mangold who was playing football on his last legs, solid better be the result.
We just don't know what Wesley Johnson is yet.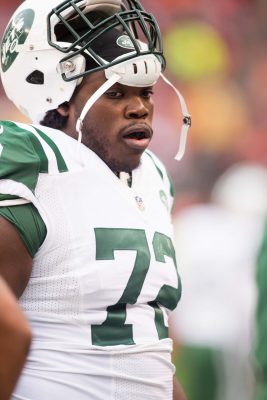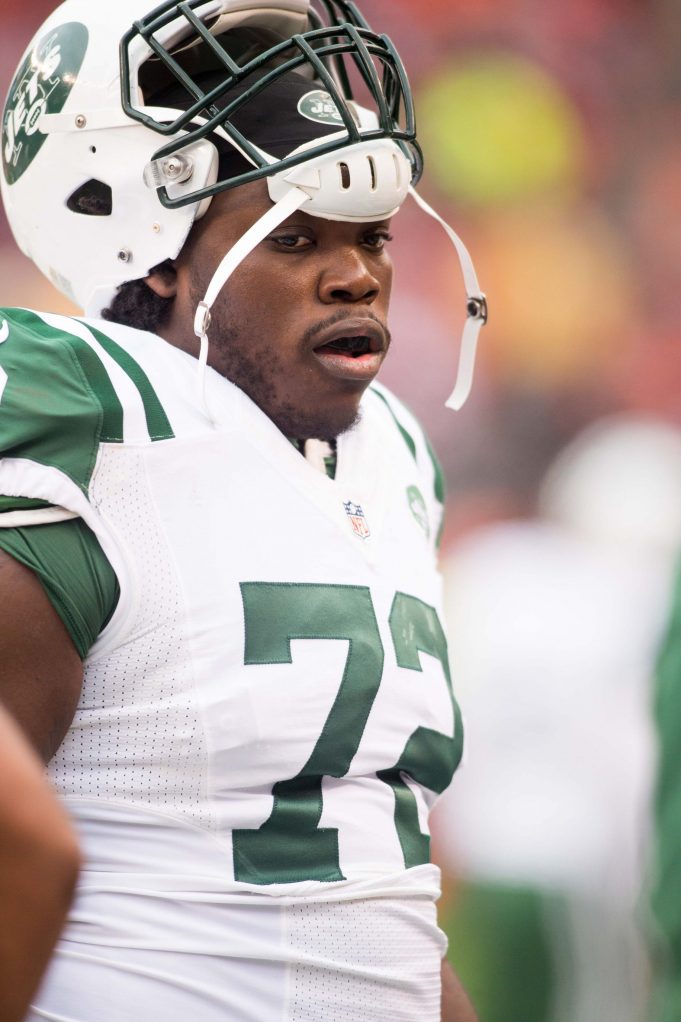 In the rare case of Maccagnan drafting up in the draft, Brandon Shell, a kid whose name is a firm part of NFL royalty, was snagged in the fifth round two years ago.
He started three games near the end of the season and dressed for eight in total, and didn't really blow anybody away.
Shell will enter the summer battling with veteran Ben Ijalana for the starting right tackle spot.
The 5-Man Unit:
To recap, the Jets five starting offensive linemen have a total number of 19 seasons in the NFL under its belt and a grand total of zero NFL Pro-Bowl nods. This is a sensational disturbance considering the league's propensity for handing out Pro-Bowl nods like Tic-Tacs (via injury, declining to participate, etc.)
It's not a good look. It's especially not a good look when Pro Football Focus graded New York's line out as 21st overall in 2016. Entering Week 11 of last season, PFF had the unit graded out as the 28th best unit. This means the last six weeks of the season, some games in which much was already broken down by other teams (down the stretch when things didn't matter), showcased the Jets O-line grade to jump from 28th to 21st.
Via PFF:
When LG James Carpenter is arguably the best player on the line, you know you have some issues. C Nick Mangold still has a claim to that title as well, but Mangold is a shell of his former greatness, and has been far from great as a run blocker, in particular. The tackle spots have been the real problem on this line, though, with Ryan Clady, Ben Ijalana, and Breno Giacomini combining to surrender 11 sacks and 74 total QB pressures on the season, with 10 penalties thrown in as well. QB play in New York has not been good, but that's a tough situation to succeed in.
Additionally, the GM decided to draft no linemen in a draft in which a few could have been had from the second round on. Drafting players simply on "best available" is one thing. Completely ignoring the fact your O-line won't allow your young QBs to develop is another.
In fact, it's insanity.
If the methodology of "best available player" actually held water, Tom Brady would have gone No. 1 overall in 2000. It simply doesn't hold any real value. Combining positional need, personnel structure and best available is the only way to build a franchise and the individuals who run the New York Jets simply cannot grasp that concept.
Is it possible this five-man unit clicks and meshes to an unforeseen degree come August? Of course. But that would mean many things are happening at once. It would mean Beachum turns into a stud and stays healthy. It would mean Carpenter doesn't dip at all, the same dip we saw near the end of his Seahawks tenure. It would mean Shell improves greatly. And it would also mean Winters improves his stand-up game.
Ben Ijalana is the sixth-man and is solid in that role. But other than Ijalana, there's literally nothing else. Competition breeds winning and along this offensive line, there is no competition heading into August.
We wish you luck Christian Hackenberg. We really do. But ask that new offensive coordinator for a 3-step drop on a routine basis or you may find yourself as a version of the Petty sandwich 2.0.
Accuracy won't mean a damn thing if there's no time to drop back comfortably and sling it.
Traditionalists who still believe offenses are built from the trenches out will never see eye-to-eye with Mike Maccagnan.