is The 2017 New York Jets are doomed, right? Well, this is the NFL and the unexpected happens frequently. For Gang Green, there are four keys.
S
uccess and the
New York Jets
, two things that have rarely gone hand in hand in harmony. Even the diehard optimists would agree.
There's no reason to go down the organization's lack of history. I mean, why depress the fan even further?
Well, sorry. We must, and the reason we must comes down to the fact that the current Jets roster isn't looking all that legendary. Many actually believe the roster is the worst in football. It's a direct result of a failed "aggressive rebuild" at the hands of Mike Maccagnan.
Now that it hasn't worked, the Jets have moved on to "embracing youth," their new marketing campaign designed to fool the casual onlooker.
"Embrace the youth" campaign fully in tow, we truly still don't know how bad this team is until we get to September.
This is the National Football League, the league that not only embraces parity, but bleeds it. During any given season, a heavy favorite can tank and a team possessing what we thought would be a terrible roster pops up out of nowhere.
We've seen it plenty of times before. Just think last year's Jets in terms of the disappointing flop and the 2006 version for the surprising club aspect of the theory. Eric Mangini, a first-year head coach, took a pretty less than stellar roster base to a 10-win playoff-bound season, and did so via terrific drafting and developing.
That's the only way this version of the Jets will surprise come 2017. More specifically, there are four keys to the 2017 New York Jets enjoying a successful campaign.
4. O-Line Must Dominate
Forget about Bryce Petty and Christian Hackenberg for a moment. Forget about the all-important quarterback position in the NFL. 
It makes no difference who the guy is or can be if the Jets offensive line doesn't play well.
I don't care if this team had Joe Montana or Tom Brady. Obviously, they'd be a better squad. There's no doubting that. But if the big heavies in front of them aren't doing their jobs, neither Montana nor Brady would lead to much success.
One of the more underrated reasons for Brady's success in the NFL has been the play of his O-line. Haven't you noticed how clean and pretty he looks in the pocket? Dante Scarneccheia, the Pats offensive line coach, has been Brady's best friend since he came into the league in 2000.
Maccagnan didn't do his young QBs any favors by selecting no offensive linemen in the draft. Therefore, the question then becomes, can the existing group gel together and become a top third force in the league?
The only shot of relevance for this organization is if they do.
3. Hack or Petty Must Nestle In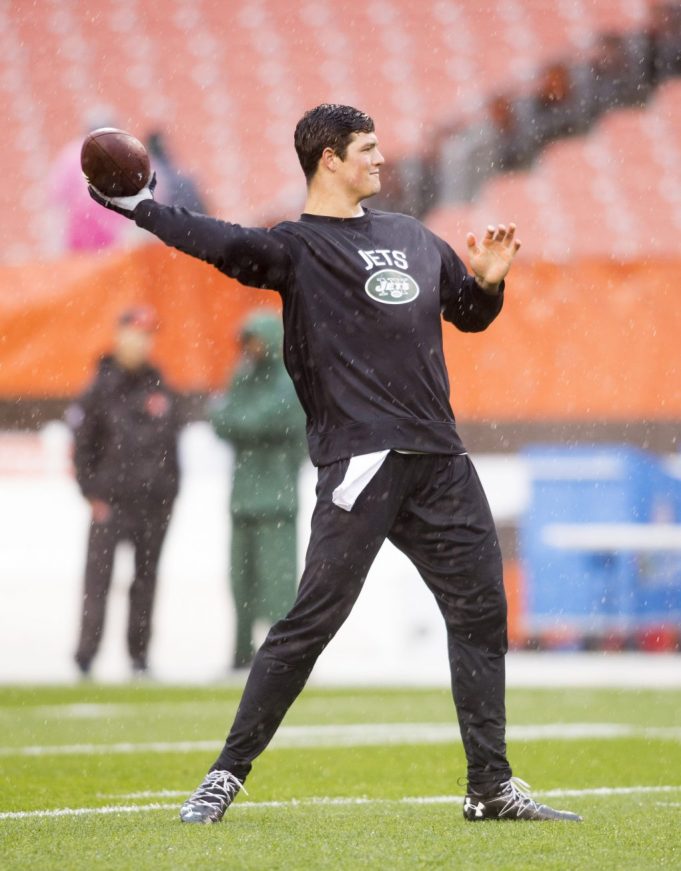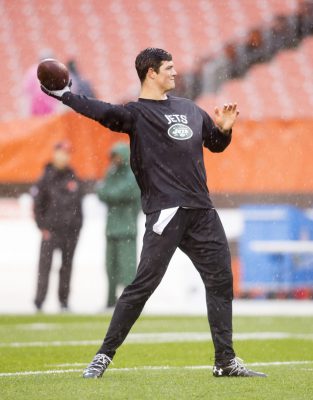 If the offensive line gels, this is when (and only when) the QB position becomes critical.
Josh McCown, we know what you are. We might as well have Ryan Fitzpatrick back there. There's very little difference. Not only do we know what McCown is, but we know what he's not.
He's not a healthy football player.
The 37-year-old has played a full 16 game schedule a grand total of zero times. In 2004, he started 14 games for the Arizona Cardinals. In 2014, he started 11 games for the Tampa Bay Buccaneers. During no other season has he started 10 or more games.
With New York, he'll become injured again. When? Well, that's the real question.
When that happens, either Bryce Petty or Christian Hackenberg must seize the opportunity and claim a semi-comfortable position as a starter. We're not asking the world here, just starting NFL starting capability.
2. The Front-7 Must Be Figured Out
One of the major reasons Todd Bowles' defense turned up so sour a season ago can be directly attributed to attempting to fit three square pegs into two round holes.
And because Mikey Mac once again failed to trade Sheldon Richardson, Bowles will be tasked with the very same impossible problem.
Trying to fit Richardson, Muhammad Wilkerson and Leonard Williams in the same defense is an impossible mission. Bowles tried a heavy four-man front a season ago (with Steve McLendon as the fourth) and it failed miserably. With such little speed and burst on the edges, any look that features three of interior defensive ends comes up small.
The only chance all three can play together is if one is able to assume the nose tackle spot, and even then, that guy will be playing out of position.
The ticket is to probably rotate the three at the two spots. Most importantly, Bowles needs to make sure the situation is settled heading into training camp so the rest of the defense can efficiently develop along the way.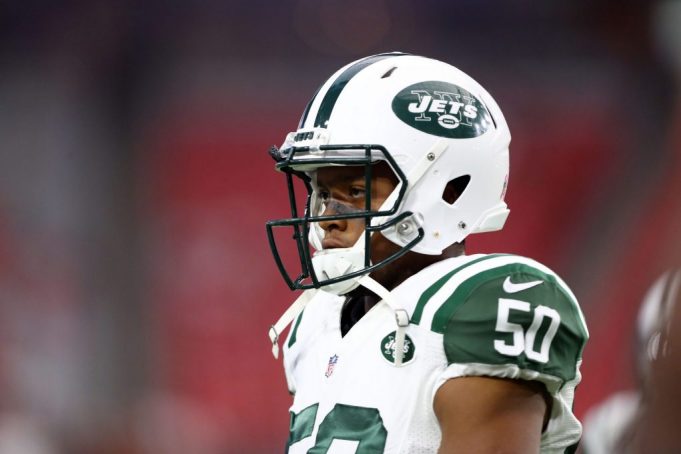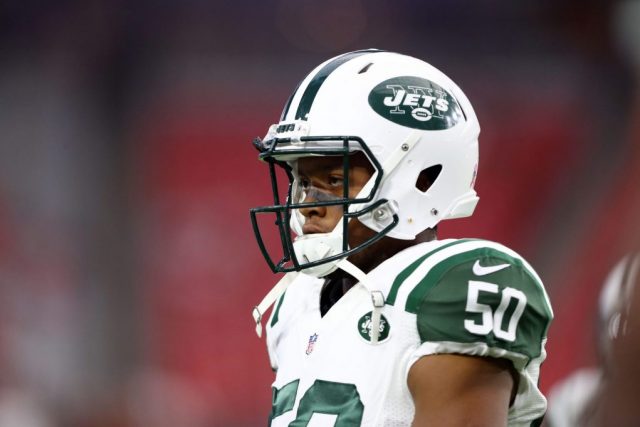 David Harris, you are loved. You are respected. You came to the Jets out of Michigan in 2007 and joined the last Jets roster overhaul that featured a young core of players, and you've done during your nine-year NFL career has been tremendous.
Now, at age 33, you simply cannot be a starting middle linebacker.
Harris as the defensive leader of this group just drags down the rest of the personnel. He's extremely slow and is, arguably, the worst cover linebacker in the league. While he can still pop it at the line with some of the best, in such a passing league, he just doesn't work any longer.
Second-year MLB Darron Lee must assume that role and if he does, it would mean the Jets defense is on the right track.
Lee paired with rookies Jamal Adams and Marcus Maye (to go along with the big interior linemen) would make one scary heart of the defense. We know the production at corner and edge will be rough to come by, so if the middle of the defense grows first and quickly, New York could surprise some with this unit.
Unless these four things occur in September or very early in October, the New York Jets will be on pace for that three or four-win season. Should these four keys go down, a surprising seven or eight-win season could be on our hands and in such a case, "success" can, indeed, be partnered with the Jets in 2017.
Remember, this is the NFL. There are too many unknown factors that go into a team's record to count. Injuries, strength of schedule, locker room momentum are all real things in football.