Despite recent defeats in Kansas City and Philadelphia, the New York Red Bulls have a stretch of home game opportunities to propel the team to 10 wins.
RBNY Recent Form: WWWLL
5W-1T-5L (5th in Eastern Conference)
New York Red Bulls vs. LA Galaxy: RBNY Race to 10
T
he
New York Red Bulls
 will head into their 12th game of the season at Red Bull Arena Sunday. Their west coast rivals, the Los Angeles Galaxy, will seek to capitalize on New York's two-game slump.
RBNY posted a less than impressive record of five wins, one draw and five losses thus far. Furthermore, the Red Bulls accumulated 16 points in 11 games and are in an all to familiar mid-pack position in the Eastern Conference.
If compared to the 2016 season, however, there is much to celebrate. The Red Bulls last season completed their first 10 games with just three wins. Statistically, a 20 percent win increase over last year's performance is something to be excited over.
Why 10?
The daunting race to 10 wins for the Red Bulls is a goal that should be on Jesse Marsch's clipboard going into RBNY's 12th match — up against a sub-par Galaxy team on Sunday, May 14th.
If roughly broken up into thirds, the MLS season is comprised of three main stretches totaling 34 matches. Compared to last season, the Red Bulls relied on late rallies at the end of the year to propel them to the top of the Eastern Conference. This allowed the Red Bulls a top position going into the playoffs.
However, this is precisely what RBNY needs to avoid. Compared to last year's three wins in their first 10 games, RBNY posted seven wins — with no losses — in their last 10. Lesson learned: earn as many points in the beginning of the season so as to solidify a position in the postseason.
It must be stated that in contrast to international leagues — which tend to focus on regular season points to decide its victor — the MLS regular season's performance is superfluous, just as long as the team qualifies for a playoff spot.
For example, the 2016 MLS Cup Champion Seattle Sounders posted only 14 wins. This was enough to finish fourth in the Western Conference, while on the other hand, FC Dallas concluded with 17 wins and did not reach the ultimate prize in MLS.
This, however, is why the Red Bulls need to look to their early regular season performance. Early wins will allow RBNY to focus on playoff strategy earlier on in the season. So Sunday's Galaxy game is where the Red Bulls need to be sure to make a stand.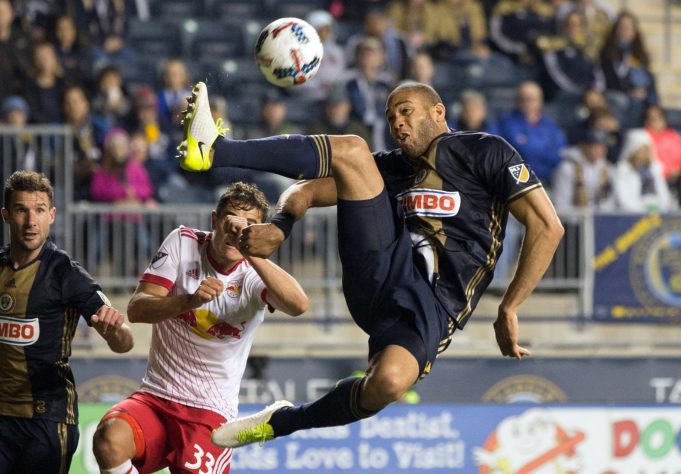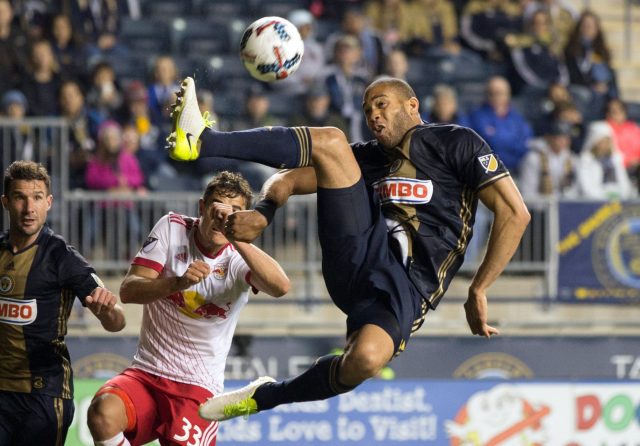 Now is the Time …
Los Angeles, a team that won two of its first nine games, is struggling to find traction this season. Typically a league powerhouse, LA's star-studded team, filled with the likes of Giovanni Dos Santos, Jermaine Jones and Romain Alessandrini, is falling behind early on in the season. The Red Bulls played a few more games compared to many of the team's Eastern Conference counterparts, so they'll need to capitalize going into games 12 to 22.
Last season's playoff qualifications required at least 11 wins to qualify in the 2016 MLS Playoffs. The Red Bulls were three points shy of achieving the team's third Supporter's Shield trophy in four years. Of course the "what-ifs" come to mind when coming so close to a major trophy — one cannot help think that better earlier performances by RBNY could have sealed their position as MLS's number one.
When Should We See the Red Bulls Hit Win No. 10?
Last season the Red Bulls did not hit win number 10 until game 25. The team should look to hit this important marker by games 20 to 22 — a completely plausible scenario. In fact, this should be an expectation as six of the Red Bull's next 10 games are at home.
RBNY's 80 percent home win streak is not a guarantee that the team will overcome some tough challenges. Facing teams such as Toronto and NYCFC will certainly be a rough task. Away matches, however, include extremely winnable games against Montreal, New England and a rematch against Philadelphia.
MLS Cup Champions a Reality?
If the Red Bulls keep their 80 percent home field advantage, they will look to win four or five out of the next ten games. Six of these games are home. This, of course, does not factor in the four away games.
The Red Bulls will the find themselves in a top position going into the season's last third. With a better start to this season, it will be possible to see the Red Bulls as serious Supporter's Shield contenders. This is all too appropriate as RBNY still have not achieved the ultimate title as MLS Cup Champions.
For now, what is important is the race to 10 wins, a marker the Red Bulls can achieve by game 22. If so, the NY/NJ area will be looking at a strong MLS Cup contender.
Could 2017 possibly be the year the Red Bulls join the elite group of other New York teams that have been dubbed MLS champion?