With the first overall pick, should the New Jersey Devils go after the 18-year-old Canadian center, Nolan Patrick? 
The Hockey Gods were kind enough to bless the New Jersey Devils with the first overall draft pick. The question remains who to take?
There isn't a generational talent such as Connor McDavid or Auston Matthews, but it doesn't mean there aren't any good players available. Here is the case for selecting Center Nolan Patrick with the first overall pick:
Style of Play
Nolan Patrick is a two-way player, meaning he is good both in offensive and defensive situations. His goal scoring and passing ability have been described as elite, which should have the Devils foaming at the mouth to draft the 18-year-old. At 6-foot-3, 198 pounds, Patrick brings size to the Devils (he would be tied for the tallest player on the team), he also brings a presence on the ice that the Devils have been using Taylor Hall and Kyle Palimeri for.
Whenever Nolan Patrick will be on the ice, teams beware.
In 163 games for the WHL's Brandon Wheat Kings, Patrick has scored 92 goals, and 113 assists for 205 points over four years. Despite missing all of this year's playoffs, and not having any points in his first playoff experience in the WHL he finished with 45 points in 49 playoff games. He is a champion with the Wheat Kings and has winning in his blood.
Already Ready
Nolan Patrick should be ready to join whichever team drafts him in June. His impact in the league will be felt in his first season of pro hockey. That being said, the Devils are going to have some roster spots to fill this offseason.
Obviously, the Devils will still have enough Centers. Travis Zajac and Adam Henrique will occupy the top to spots, although Zajac shouldn't, Pavel Zacha will mostly likely be a third line center which leaves the fourth line open.
Now that might not seem like a spot for a young forward, but it's not a bad thing. The Devils have relied on their fourth line before, especially when they don't play like a traditional fourth line.
The big thing will be who Patrick develops chemistry with. What would be ideal is Patrick finding chemistry with someone on the level that Patrick Kane and Artemi Panarin have. When the Devils start to bring in new personnel for the season, they should look to see what type of players Patrick prefers to play with.
Given how players often leave New Jersey because they are "homesick" the Devils would be wise to make Patrick as comfortable as possible on the ice.
Injury Plague
As with all good things, there are the bad. With Nolan Patrick it was nothing to do with his game, but what might happen to him during a game. The biggest downside to Nolan Patrick is that he is injury prone.
He'll be no good to the Devils if he is spending most of his time on Injured Reserve. Throughout his career he has been dealing with various injuries such as shoulder injuries, upper body injuries, and a sports hernia injury, which required surgery and had complications the following season, making him miss more time.
What is remarkable is that after having missed lots of time due to injuries, which including the Wheat Kings only four postseason games this season, he is still ranked as the number one overall prospect by most scouts.
The Devils have had their fair share of injuries over the past two season. Untimely injuries to Mike Cammalleri and Cory Schneider saw the Devils 2014-2015 season go up in smoke in mid-March. Last season there was rarely a time where the Devils didn't have someone hurt. Patrick being hurt not only hurts the Devils, it diminishes his value as a player.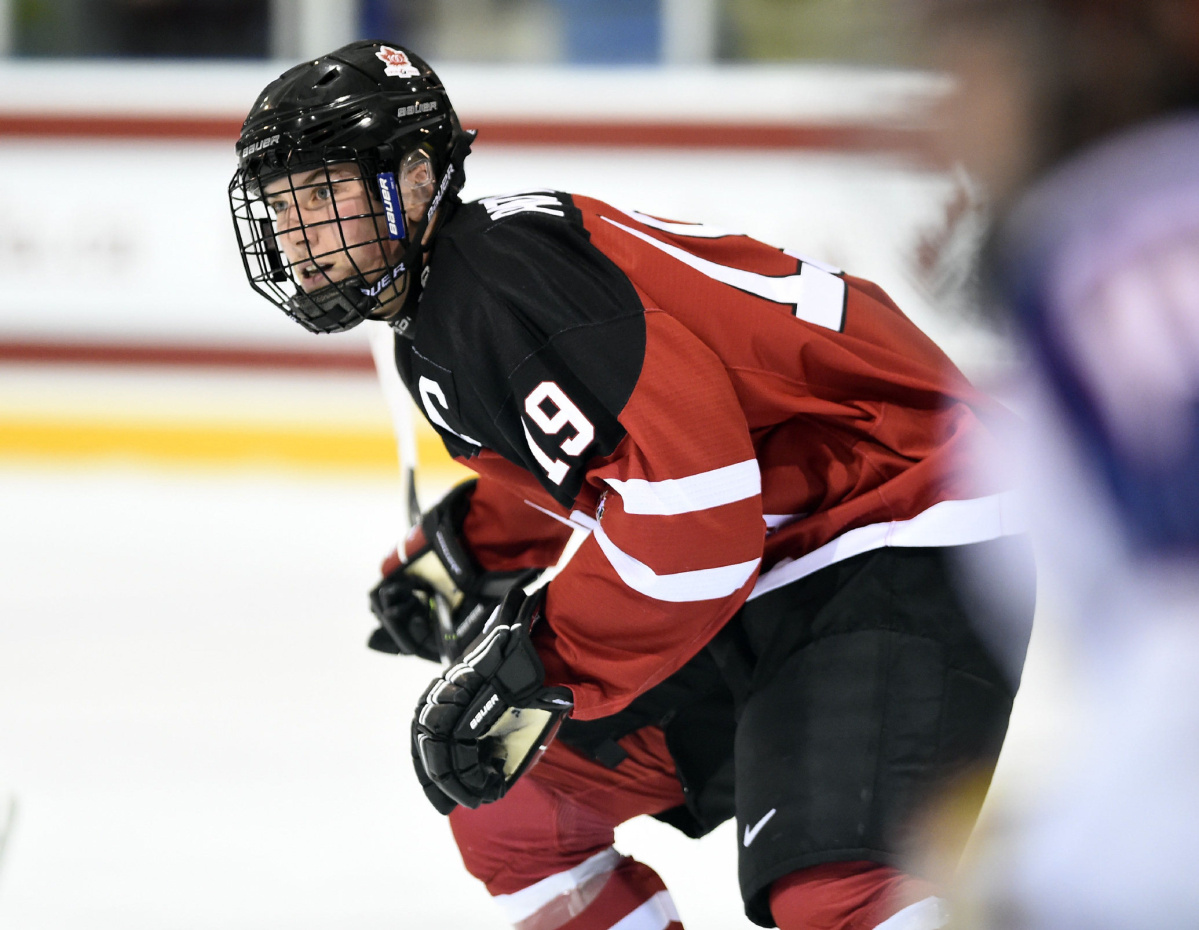 Consensus
Nolan Patrick is an elite talent who will make an impact in the league if he can stay healthy. The rival Flyers have the number two overall pick which means whoever the Devils don't pick will be playing them at least five times in the coming seasons. Nolan Patrick would look much better in red than orange. Passing up on him would be a mistake, but it's a mistake that the Shero led front office isn't likely to make.
His scoring, two-way ability and size make it almost impossible for the Devils to pass up on him. While he is injury prone, it will be worth the risk, and there are ways to try and protect him.
---
---
Nolan Patrick isn't the sole answer to the New Jersey Devils woes. But he is a good step in the right direction. A direction that leads back to the Stanley Cup Playoffs.