New York Islanders forward Mikhail Grabovski has not played a game for the organization since Mar. 15 of the 2015-16 season. With the Isles looking to shed some cap, can general manager Garth Snow come up with an irresistible trade for Vegas?
The Expansion Draft
The NHL's Award and Expansion Draft Ceremony will be on Jun. 21, and the slowly, the NHlL's teams are preparing their Draft Day strategies.
Snow is among those GM's with a headstart, and there are a couple of different options but the consensus is that the New York Islanders will most likely protect: John Tavares (NMC and yes, he'll still be an Islander), Johnny Boychuk (NMC), Andrew Ladd (NMC), Anders Lee, Casey Cizikas, Travis Hamonic, Ryan Pulock, Thomas Greiss.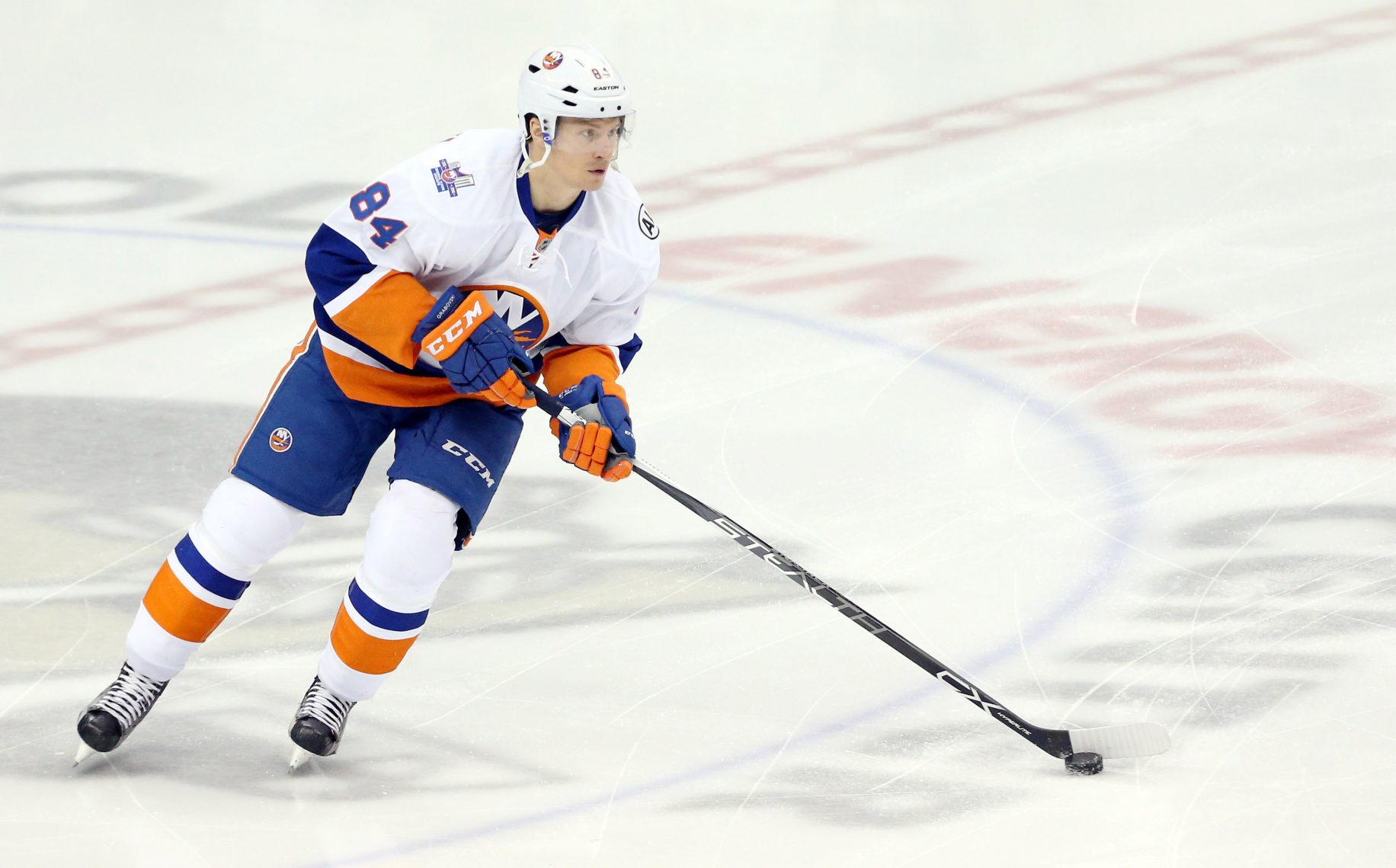 There are probably a couple of players who are interchangeable in there, for instance, it might be asking too much to expect Snow to protect Cizikas, the fourth line center. He'd likely opt for Josh Bailey, the 56-point scorer from 16-17.
While these are NOT moves I'd make, they are what Snow is likely to put together. So, the question is, how can Snow persuade George McPhee to absorb Mikhail Grabovski's contract like the Arizona Coyotes have already done for franchises such as the Red Wings (Datsyuk) and Flyers (Pronger).
The Islanders could, in theory, enter an agreement in principle with the Golden Knights to draft one of Thomas Hickey or Calvin deHaan if Snow gives them a 2nd-round pick for "future considerations".
"If (other teams) want to give us draft picks to encourage us to take a certain player or leave another player alone, we're open-minded and we're going to listen to everyone. You usually build your team, historically, through the entry draft, so we'd certainly be interested in acquiring picks." – George McPhee (via The Toronto Sun)
So there it is in writing. Vegas Golden Knights GM George McPhee will take draft picks to absorb salaries. Being that McPhee's previous front-office venture was with the New York Islanders, he knows their prospect system like the puck knows the back of J.F. Berube's net.
Snow's Curveball
In order to avoid taking a Pulock or Brock Nelson-type of player, the Islanders can essentially form a trade package with Vegas to take a designated player. Since Grabovski is not draft-eligible, a deal will have to be made separately.
But who's to say maybe the Islanders enter a different type of agreement with Vegas. What if the purpose of trading is for Vegas to take a pretty decent player, at the expense of also taking Grabovski's salary on the side? Who that player will be completely depends on McPhee's first couple of drafts, but rumor is that Vegas is eyeing Ryan Strome.
Perhaps it can be the Islanders who purposely expose a decent player for Vegas if they also take $5 million of cold, hard salary.
Snow is a crafty GM, his previous drafts have shown he isn't afraid to move up to take a particular player in round 1. Who's to say he hasn't come up with an idea for his former employee in McPhee?