The reports of New York Giants QB Eli Manning taking umbrage to the team drafting Davis Webb have been greatly exaggerated.
E
li Manning knows he will not be the New York Giants' QB forever. With three years left on what appears to be his final contract with the team he can see the light at the end of the tunnel.
But there's a lot of track to be covered before he gets to that light. The Giants are hoping he can lead them to another Super Bowl, or two, before he hands the reins over to his heir apparent, Davis Webb, who was selected in the third round out of Cal in the NFL Draft last weekend.
As soon as the Giants made the pick, sources "in the know" began reported that Manning was irritated the Giants were bringing in his successor just as the club was getting back on the winning track.
"We hope that Eli plays for a long time for us," GM Jerry Reese told reporters last week. "Eli is our quarterback and we still think that he can play at a high level."
The truth is, the Giants had this move planned for some time and that Manning was on board. Why wouldn't he be? He is well aware of how the NFL works, being a Manning and all. Plus, he's made a ton of money in this business ($205 million) and will likely collect every penny of his current deal, which ends after the 2019 season. By the time he's done, Eli will have been paid $252 million by the Giants and will be approaching his 39th birthday.
So, there's no animosity in his bones when it comes to welcoming in Davis Webb, the 6-foot-5, 230-pound signal caller the organization has hand-picked to carry the torch Manning has borne since 2004. In fact, Eli called Webb just minutes after the team announced they were drafting him. The exchange was one Manning was taken aback by as Webb came across as humble. Too humble for the laid-back Eli.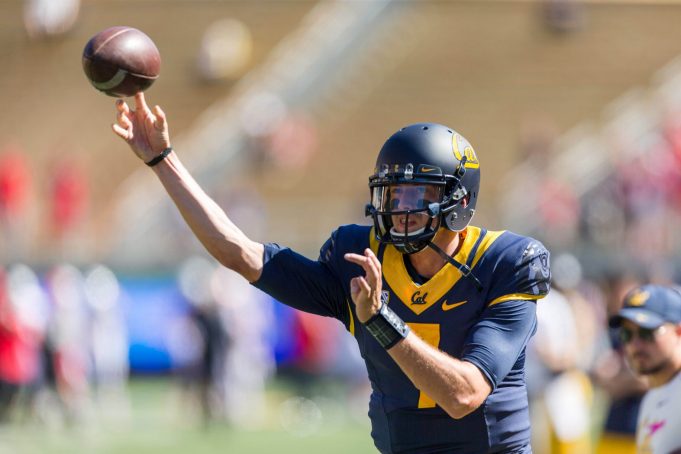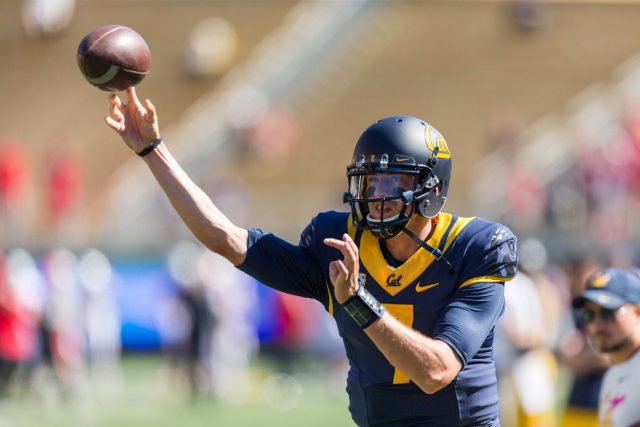 "I just wanted to welcome him to the team, let him know if he has any questions or needs anything in the next few days, I was here for him," Manning said in a team release. "He responded to that with, 'Yes, sir.' I told him we were off to a bad start. Please do not refer to me as sir. I appreciate the manners, but we're teammates. I was always taught the same thing. Anyone older than me, I have to call them sir. But hopefully, we straightened that out."
Manning is getting ready to lead the Giants offense back to prominence and has no issue in having Webb attached to him while it happens. By admission, Eli did not know much about Webb, but in his 13 years here, he's seen so many players come and go.
"I really don't know much about Davis," Manning said. "I know he started off at Texas Tech and transferred to Cal his senior year. I know he's a big kid and it sounds like he has a strong arm. I know a few of the other names and several other quarterbacks that were in the draft. A couple of them I had met before at our (Manning family) passing camp in (Louisiana in) the summer. Several have been to that. You get to know them a little bit and watch them in college. I look forward to meeting Davis, welcoming him to the team and see if he needs any help from me. I'm always happy to give it."
That's the Eli we have come to know and love. He is a giver and a charitable soul. Where he doesn't want to be so charitable any longer in on the football field. That is where first round pick TE Evan Engram of Ole Miss, Eli's alma mater, hails from. Unlike Davis, Eli is very familiar with him.
"I know Evan a little bit, I've thrown with him over the years at Ole Miss," Manning said. "I've watched him play, obviously. I know he's a heck of an athlete that can really run, stretch the field, catch the ball well. Every coach and person I've talked to said he's a great kid, a hard worker that plays the right way, acts the right way, and will be a great addition to the team. I'm excited about adding another weapon to the offense and look forward to him coming in and helping us out."
Engram, if he lives up to highlight reel and pedigree, will do more than help the Giants out. He could be the player that opens the offense back up after a year of struggling to score points. Manning had some advice for all the rookies coming in the door this week.
"I think it's the same for all the players," he said. "It's about learning the system, learning your teammates and earning the respect from your teammates that you come in here and earn your role on the team with your preparation, hard work and commitment. That's what every guy has to do. They have to come in and prove it in practice and in preseason games. That they can make the plays and that they're going to be committed to doing all the right things."
Just don't call him sir.